NEW YORK (WABC) -- Fall arrives with a breeze and maybe even a shower on Wednesday before heavier rain arrives later on Thursday.
Fall begins at 3:20 p.m. on Wednesday.
We've posted an AccuWeather Alert for Thursday afternoon into Friday morning for the threat of some heavy rain and possible storms.
A flash flood watch has been issued for parts of New Jersey ahead of that system.
Check here for updated Advisories, Watches and WarningsWednesday
Breezy and humid. High 79.
Thursday
AccuWeather Alert: Wettest at night. High 77.
Friday
AccuWeather Alert: Heavy rain tapers off. High 71.
Saturday
Drying out. High 73.
Sunday
A shower possible. High 72.
Monday
Partly sunny. High 71.
Tuesday
Partly sunny. High 73.
Click here for the latest advisories, watches and warnings from the National Weather Service
WATCH: Weather Or Not with Lee Goldberg - now available on our connected TV apps for Fire TV, Roku, Apple TV and Android
MORE ACCUWEATHER RESOURCES
Check AccuTrack Radar
AccuTrack Radar New York City view
NWS Advisories, Watches and Warnings
School closings and delays
For weather updates wherever you go, please
download the AccuWeather app
.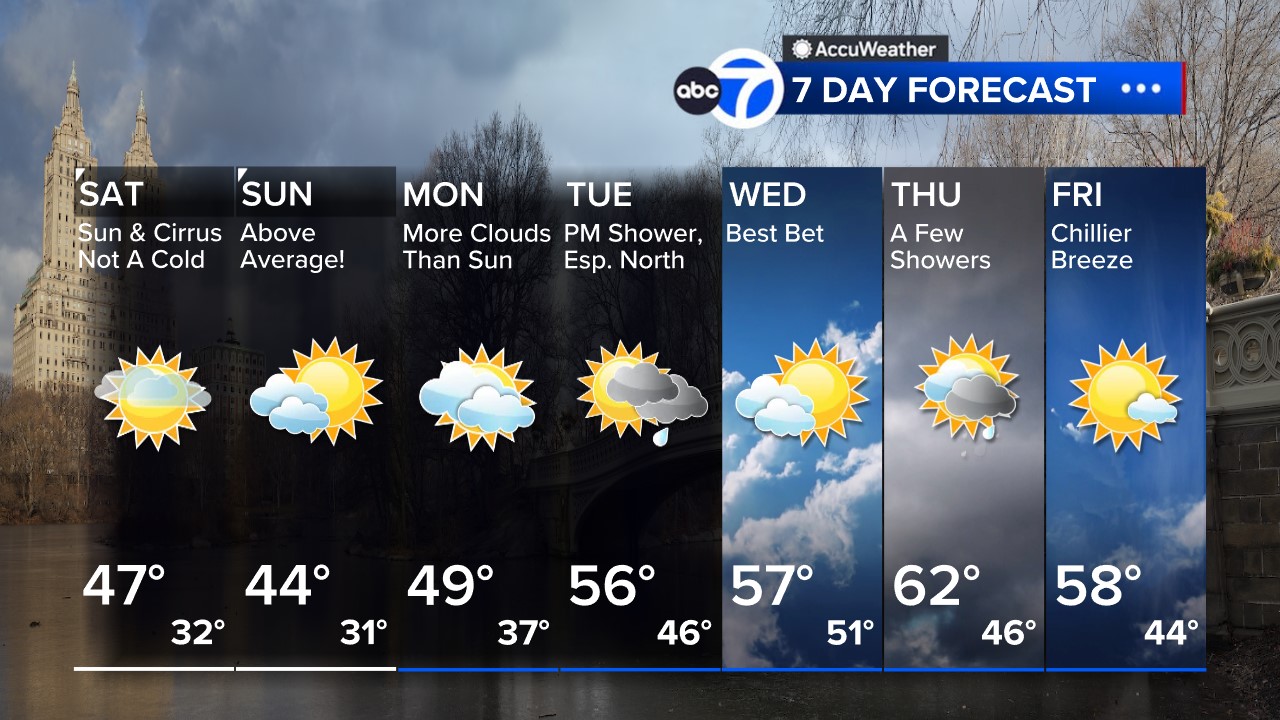 Share your weather photos and videos
, and Eyewitness News may show them on TV or any of our digital and social platforms