NEW YORK (WABC) -- Storms are moving across the Tri-State on Monday evening.
A Severe Thunderstorm Watch is in effect for several counties to the north and west of NYC through 11 p.m. and most of New Jersey until 12 a.m.
Thunderstorm warnings were also in effect for parts of New Jersey and New York.
RELATED | Watches, warnings and advisories from the National Weather Service
Isolated thunderstorms, downpours of rain, gusty wind and maybe even a little hail are possible.
After storms move out, temperatures will drop dramatically and it will cool off pretty quickly.
As for Claudette,
rip currents are the primary concern for our area
as the tropical storm moves out to sea well to the south of the area.
WATCH: Weather Or Not with Lee Goldberg - a new series now available on our connected TV apps for Fire TV, Roku, Apple TV and Android
Tuesday
Showers around with a high of 75.
Wednesday
Back to beautiful with a high of 76.
Thursday
Gorgeous again with a high of 78.
Friday
More clouds with a high of 77.
Saturday
More humid with a high of 82.
Sunday
Possible thunderstorm. High of 83.
Monday
PM chance of storms with a high of 84.
MORE ACCUWEATHER RESOURCES
Check AccuTrack Radar
AccuTrack Radar New York City view
School closings and delays
For weather updates wherever you go, please
download the AccuWeather app
.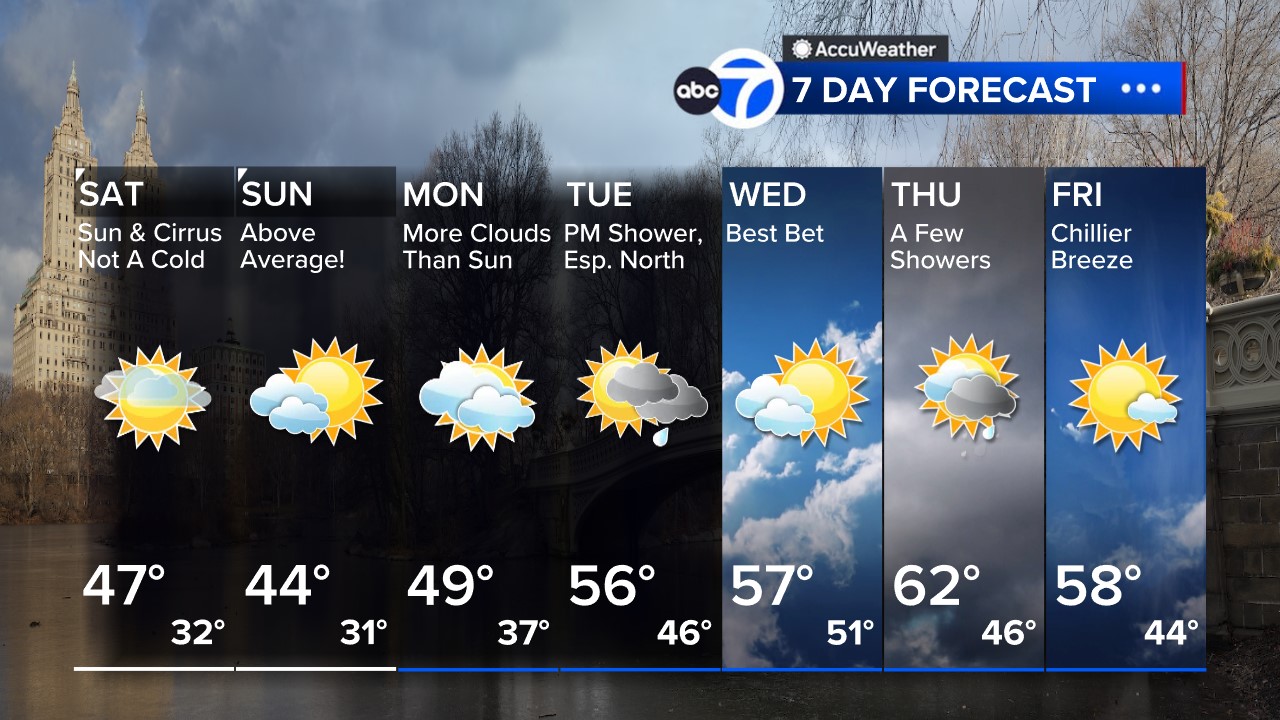 RELATED: "Our America: Climate of Hope" examines the changes in our climate, the risks and the signs of hope. Watch now on our CTV apps for Fire, Roku, Apple TV and Android TV