GLEN ROCK, New Jersey (WABC) -- A lightning strike sparked a fire at a house in New Jersey Tuesday morning, and a neighbor is being hailed as a hero for his quick response to prevent a bad situation from ending up much worse.
The incident happened just after 3 a.m. at a home on Gaynor Place in Glen Rock.
"It sounded legitimately like a gunshot in your ear," resident Brian Radman said. "It was the loudest noise ever. I felt static in my hand from the lightning."
Police say lightning struck a tree next to the house, stripping off the bark, before traveling underground and making contact with the house's sprinkler system.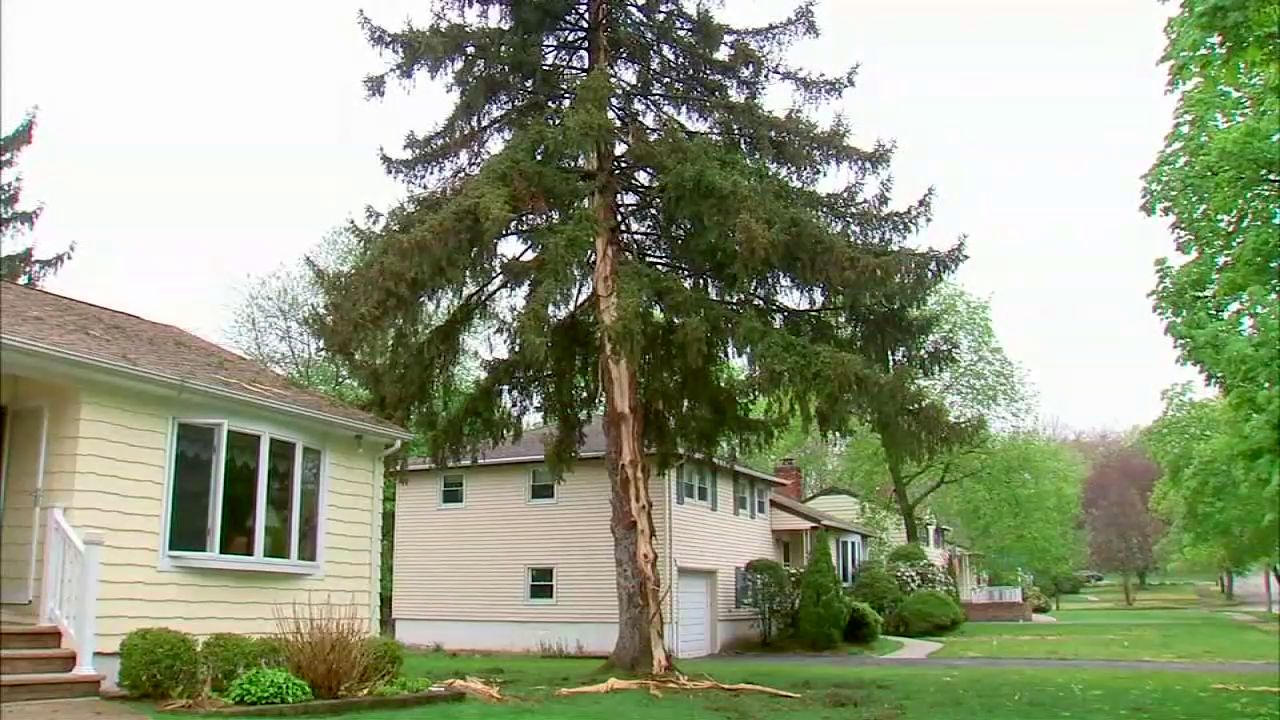 From there, it entered the house and hit an electric panel, causing the fire.
"All the sudden, I heard a giant boom, like a gunshot being in your ear, almost an explosion, really," Radman said. "I started hearing fire alarms, then I heard my mom run downstairs, told me to get out of the house, there's a fire."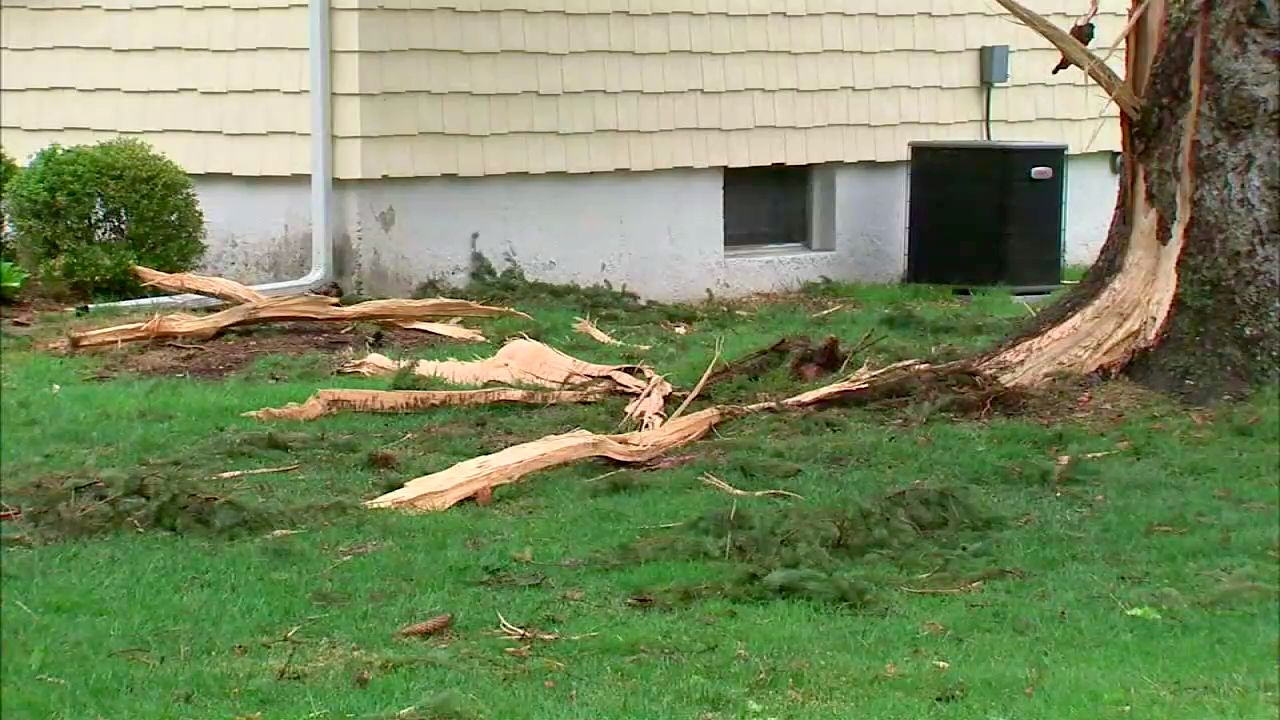 Art Zanotti is a neighbor who also happens to be a volunteer fire chief, and he was on his way out of his house headed to another call when he saw the lightning strike. He then spotted a glow from the fire coming from the basement of the home.
"I ran outside the house," Radman said. "Luckily my neighbor, chief of fire department, ran right over. He put out the fire within five minutes. Real hero. Real hero."
Zanotti grabbed a fire extinguisher was able to knock down the flames. His wife spoke to Eyewitness News.
"He was actually responding to other fire and saw what was happening here," she said. "Went in with the extinguisher and handled that situation."
No injuries were reported, but the lightning caused significant damage to the home's electrical system. According to one insurance adjuster, the residents may be displaced until most of the wires are replaced.