NEW YORK (WABC) -- While most of the Tri-State area is still cleaning up and digging out from Nor'easter #2, AccuWeather is keeping a close eye on another storm system.
Latest computer models continue to split on whether the storm forming in the south this weekend will make a northward turn along the Atlantic coast or sweep out to sea early next week.
The storm system is forecast to move through the South with severe storms Saturday into Sunday along the Gulf Coast.
As this storm moves east, models disagree on what happens next.
NEW YORK AREA SNOW TOTALS FROM NOR'EASTER 2
Scenario 1:
We're impacted!
American model keeps the storm much larger and colder showing a chance of snow reaching into the southern Appalachian Mountains on Sunday evening.
On Monday morning, the storm would redevelop off the Mid-Atlantic coast bringing snow from Washington D.C. to New York City.
By Monday afternoon, the coastal low will strengthen, similar to the storm we just had packed with heavy snow and rain, high winds and coastal flooding.
Scenario 2:
No major storm for the northeast. This is the most likely scenario, according to AccuWeather.
The European model shows a much weaker storm system along the Carolina coast on Monday during the day and evening with mostly rain.
By Monday night, the storm system would move off the Carolina coast and head out to sea, bringing no precipitation to the Northeast.
Regardless of the track of the storm, both European and American models agree that cold, February-like weather will continue into the middle of March!
Here's a look at the 7 Day AccuWeather forecast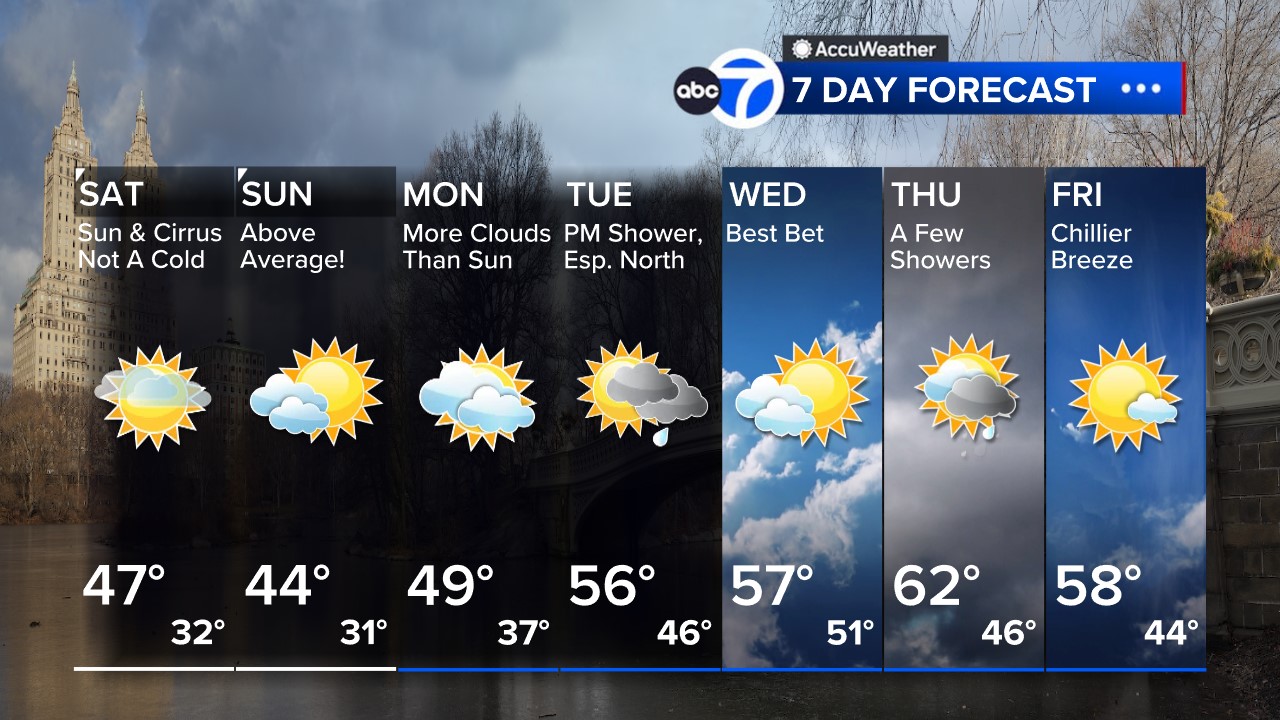 Click to watch the 7-day AccuWeather forecast
and get all the weather any time at
abc7NY.com/weather
. For weather updates wherever you go, please
download the AccuWeather app
.