SCOTCH PLAINS, N.J. (WABC) -- All lanes on Route 22 have reopened Thursday after several inches of rain fell in parts of Union County the day before, leaving some areas with severe flooding.
The eastbound lanes from Westfield Road to Glenfield Avenue in Scotch Plains had been closed since flooding from heavy rainfall Wednesday damaged the road.
Water left a lot of cars stranded on Route 22; pavement buckled under some sections as water poured beneath it.
Most of the severe flooding has been concentrated in the Scotch Plains area. Meteorologist Jeff Smith said AccuTrack radar indicates more than 3 inches have fallen in the area. He said the storm stayed in place over that area for at least two hours.
The sound of car alarms filled the damp, heavy air Wednesday evening. Big dump trucks couldn't make it through the high water, so smaller cars never had a chance.
Utility poles too became unmoored. Flooding even resulted in a wall collapse in Watchung in a parking lot of the Weldon Quarry. Fortunately, no one was inside of the several cars that were smashed as flat as pancakes.
These photos show flooding on Byrd Avenue off Route 22 in Scotch Plains: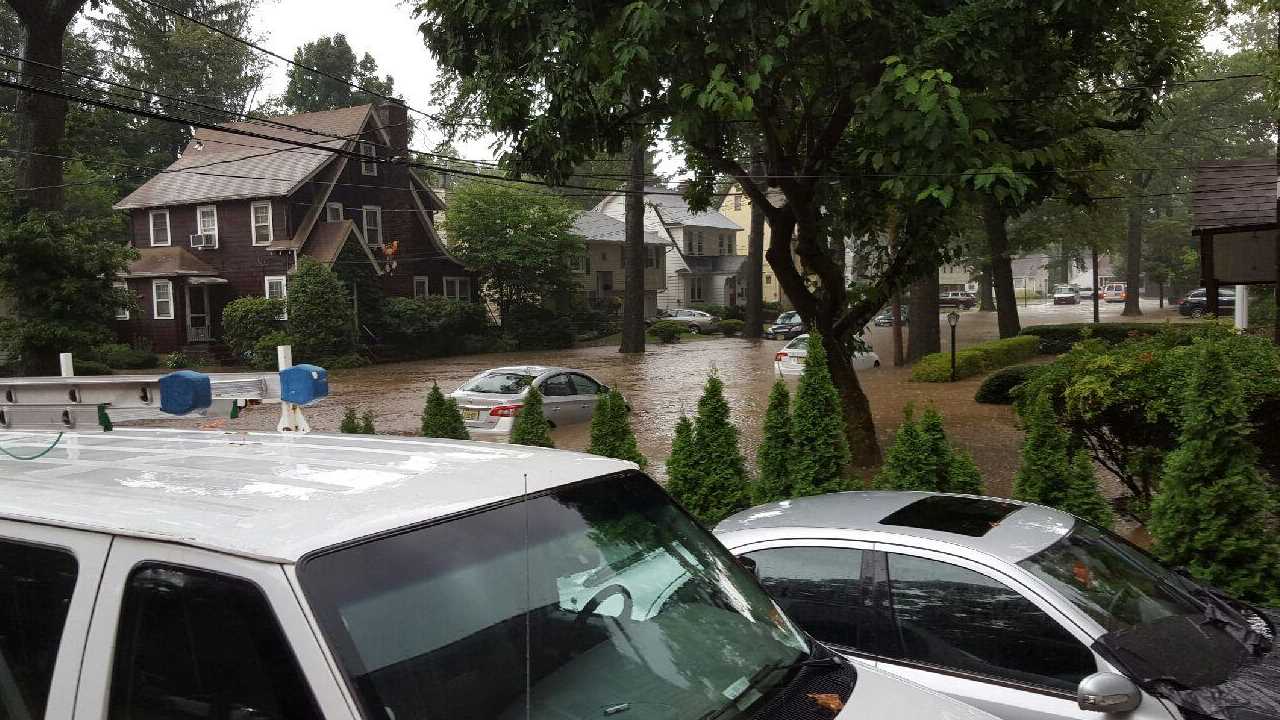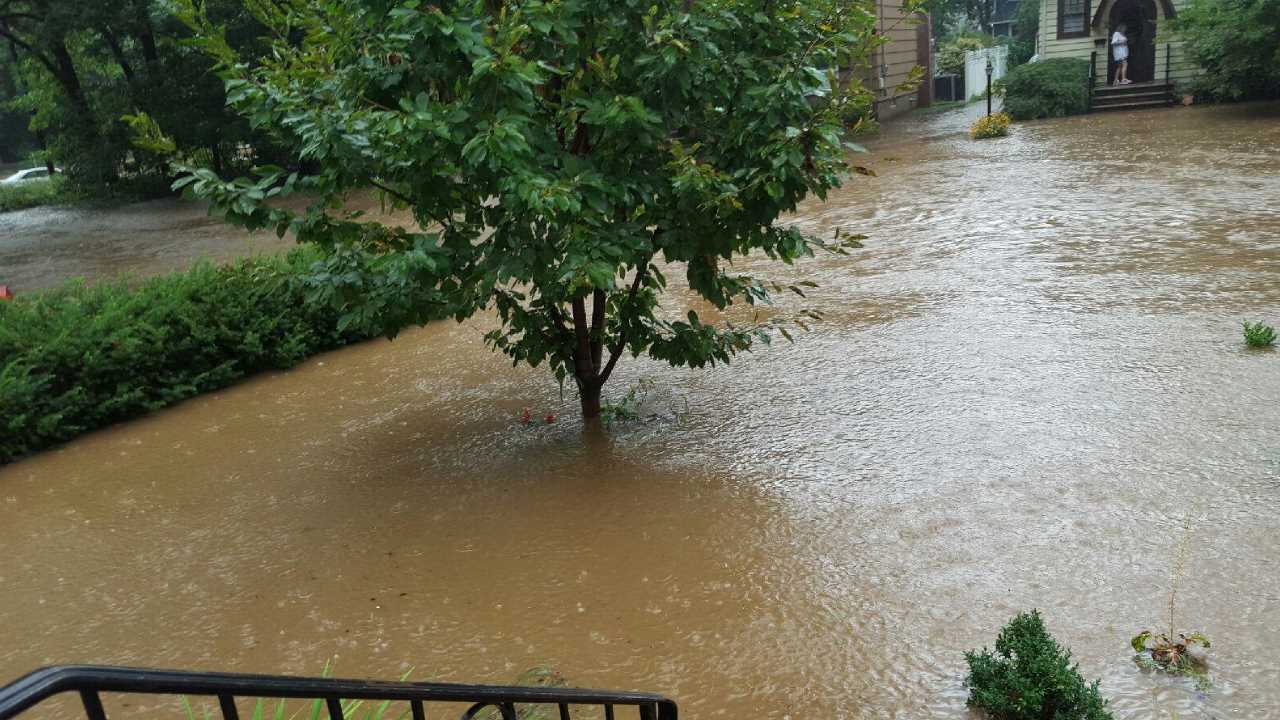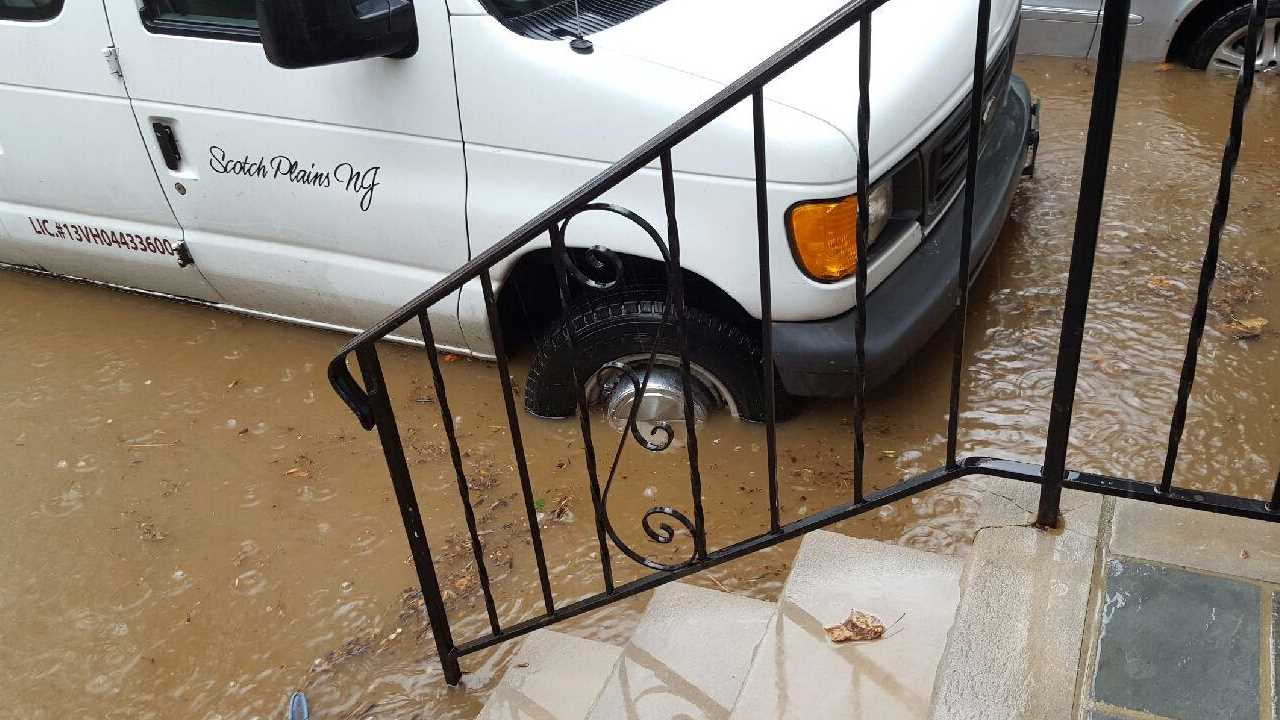 This photo shows just how high the water got on the highway:
And here's what it looked like after the water levels went down:
Here some other photos sent to us via Twitter:
This one shows a car submerged in flood water, and appears to be stuck:
A fire truck blocked off the roadway here, so that no one could drive into high water:
If you capture photos or video of severe weather, send it to us via Twitter or Instagram using the hashtag #abc7NY.