STONY POINT, New York (WABC) -- This time of year, people traditionally make their trek to check out the changing of the leaves, but this season, it's running behind schedule.
AccuWeather meteorologists say you can blame it on the warm summer and the lack of rain.
DroneCam 7 went up to check out Harriman State Park and it showed that small patches of color have started to appear.
** Click on the video player above to see video of the fall foliage **
Leaf watchers may even notice the colors are less brilliant. In fact, some leaves have already started falling without changing colors. That happens only when it's abnormally dry.
Here is a map showing the status of fall foliage in the region for the weekend of Oct. 14-16: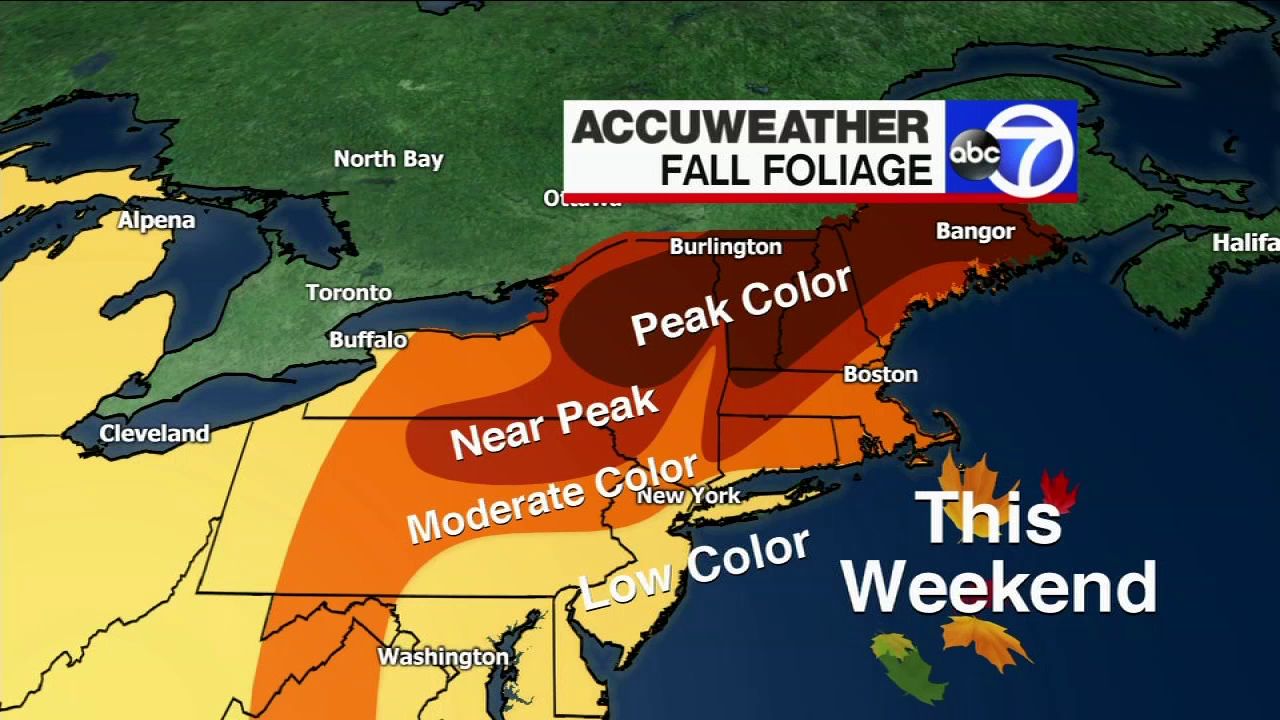 (The Associated Press contributed to this report)