NEW YORK (WABC) -- Powerful winds pulled up trees by the roots and hurled them into power lines in the New York area Monday, causing thousands of power outages. On Long Island, 11,000 customers remain without power.
Nearly 200,000 customers were without power at one point, and significant outages persist.
Here are the latest outage numbers as of 10 p.m. Monday:
- Long Island -- 9,409 (Mostly in Huntington & Islip in Suffolk County)
- New Jersey -- 735
- Westchester -- 276
- Putnam County -- 2,551
- Dutchess County - 1,222
- NYC -- 130
- Connecticut -- 94, 511 (statewide)
The fierce winds brought down numerous trees across the area, including this one in Smithtown, Long Island: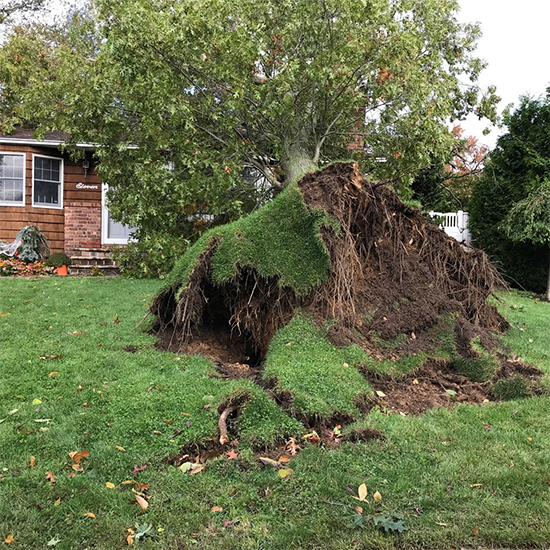 Veterans Highway in Hauppauge was shut down as work crews cleared down trees. But the worst damage was in Melville, where four utility poles were blown over on a single street.
Meteorologist Jeff Smith was in Suffolk County
Crews are working 16-hour shifts to restore power. Most customers in Suffolk County should be restored by Tuesday afternoon.
The wind sent a tree branch into a mini school bus in Rego Park, Queens. just before 8 a.m.
Eleven people, the children on board and the driver, were evaluated at the scene. None were taken to the hospital.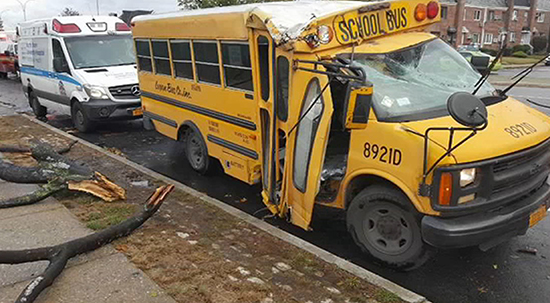 In New Jersey, a large barge apparently broke free and crashed into the Bayonne shoreline. The city's emergency management office posted on Facebook that the barge came to rest at the foot of West 21st Street.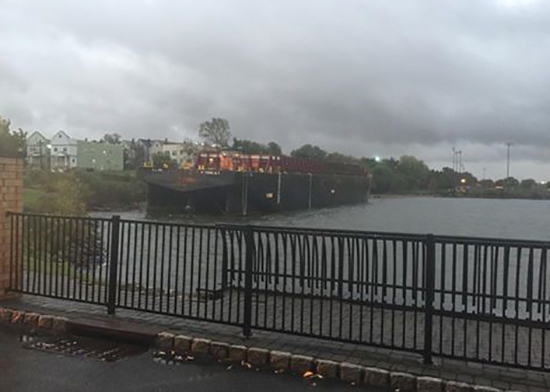 Michelle Charlesworth reported on the storm damage in New Jersey
Schools were cancelled in Roxbury, N.J. with power knocked out in the majority of the town.
The windy weather also caused problems for mass transit during the morning commute.
LIRR train service was suspended in both directions between Speonk and Montauk, and between Farmingdale and Ronkonkoma due to power lines and trees downed by high winds.
NJ Transit said Newark Light Rail service was temporarily suspended in both directions between Orange Street and Bloomfield Avenue due to flooding.
.