WEST ORANGE, New Jersey (WABC) -- A beacon, a historic landmark, a holy space where people have worshipped for nearly 200 years was consumed by flames exactly one year ago in a vicious fire along Main Street in West Orange.
"It was very, very hard, but here we are just ready to rebuild," says Pastor Sergio Artiles.
Pastor Sergio Artiles and his son gave Eyewitness News a tour of what is now left of St. Mark's Episcopal Church as the daunting rebuilding process continues. So far, the church has been getting help from skilled laborers who are also members, but they desperately need a major contractor to take on the rest.
In the area where the main chapel used to be, there is still a great bit of work that needs to be done, but fortunately, the steeple was for the most part preserved.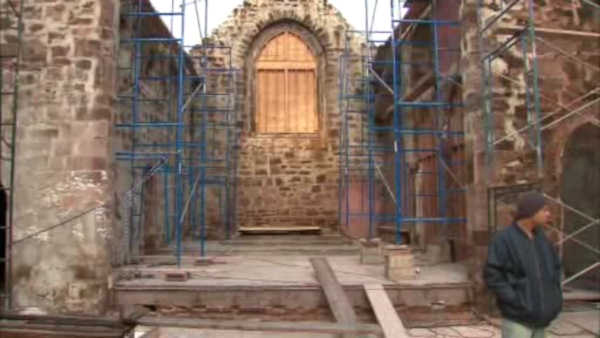 Richard Stolz's 'Supreme Bakery' has sat across from St. Mark's for over 40 years, and calls the church a cornerstone of the community - one he hopes can soon return to its full glory.
"It's hard to replace something that burned down, but the steeple is still standing, and there's some elements that are still there," Stolz says.
In the meantime, church services are being held at another location in Newark, and a special New Year's Eve service is scheduled for Saturday evening.