NEW YORK (WABC) -- A new film from director Steve McQueen, who gave us
12 Years a Slave
, features Viola Davis as the leader of a group of
Widows
.
A heist gone wrong leaves several men dead and their wives high and dry. As Viola's character explains, "Our husbands aren't coming back. We're on our own."
To make matters worse for Veronica, her mate played by Liam Neeson has stolen $2 million from a local mobster, portrayed with calm menace by the brilliant Brian Tyree Henry. Appearing suddenly in her apartment, he asks her, "You have no idea, do you? Or did you choose not to know?"
His henchman is played by Daniel Kaluuya from
Get Out
, who is no nice guy here. Nor are Chicago politicians played by Colin Farrell and Robert Duvall. But effective as these guys are, the picture quite rightly called
Widows
puts the women the center of the action - which in this case is a major robbery.
"My husband left me the plans to his next job," Veronica reveals. "All I need is a crew to pull it off."
It's a tribute to the likability of Viola Davis, Cynthia Erivo, Michelle Rodriguez and Elizabeth Debicki that I was actually rooting for them to pull off their daring heist in a movie that breathes new life into a tired old genre.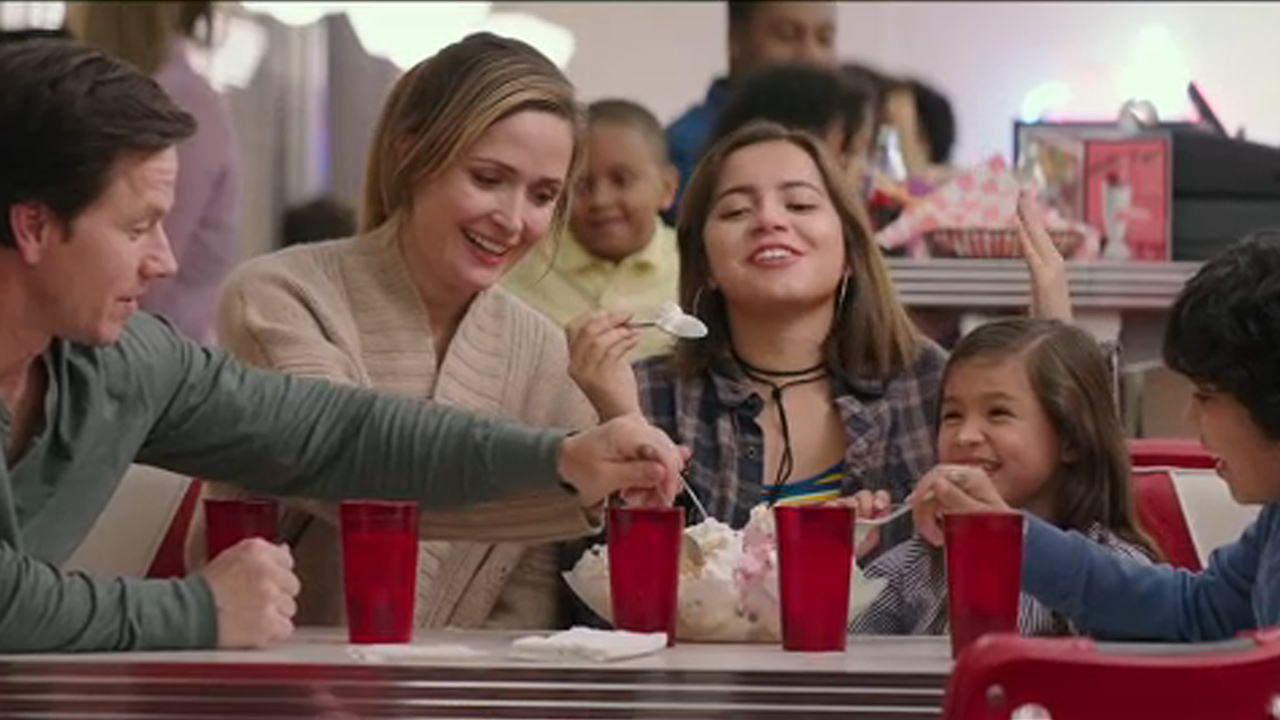 Next, Mark Wahlberg and Rose Byrne find themselves with an
Instant Family
when they decide to become foster parents to three kids. Guiding them through the process are characters played by Tig Notaro and Octavia Spencer, who reminds us, "Over half a million kids are currently in foster care."
The children are believable and so is the situation: The movie was made by a foster father who drew upon his own experiences.
This is what is often called a "crowd pleaser," also known as a "feel good" movie, where challenges are met and problems resolved a little too neatly perhaps, and everyone is likable enough. If your family is inclined to go to a movie together this weekend, then
Instant Family
is going to make you smile. But if you want to wait and see it on video, that'll work out well too.
----------
*
Follow us on YouTube
*
More local news
*
Send us a news tip
*
Download the abc7NY app for breaking news alerts