JERSEY CITY, New Jersey (WABC) -- A multi-car crash overnight in New Jersey left one woman critically injured after she was thrown from her vehicle.
Witness Lissette Murry said she saw a burgundy vehicle flying down Lexington Avenue in Jersey City around 1:30 a.m. Friday.
It apparently blew through several stop signs before plowing into a white minivan at the intersection of Mallory.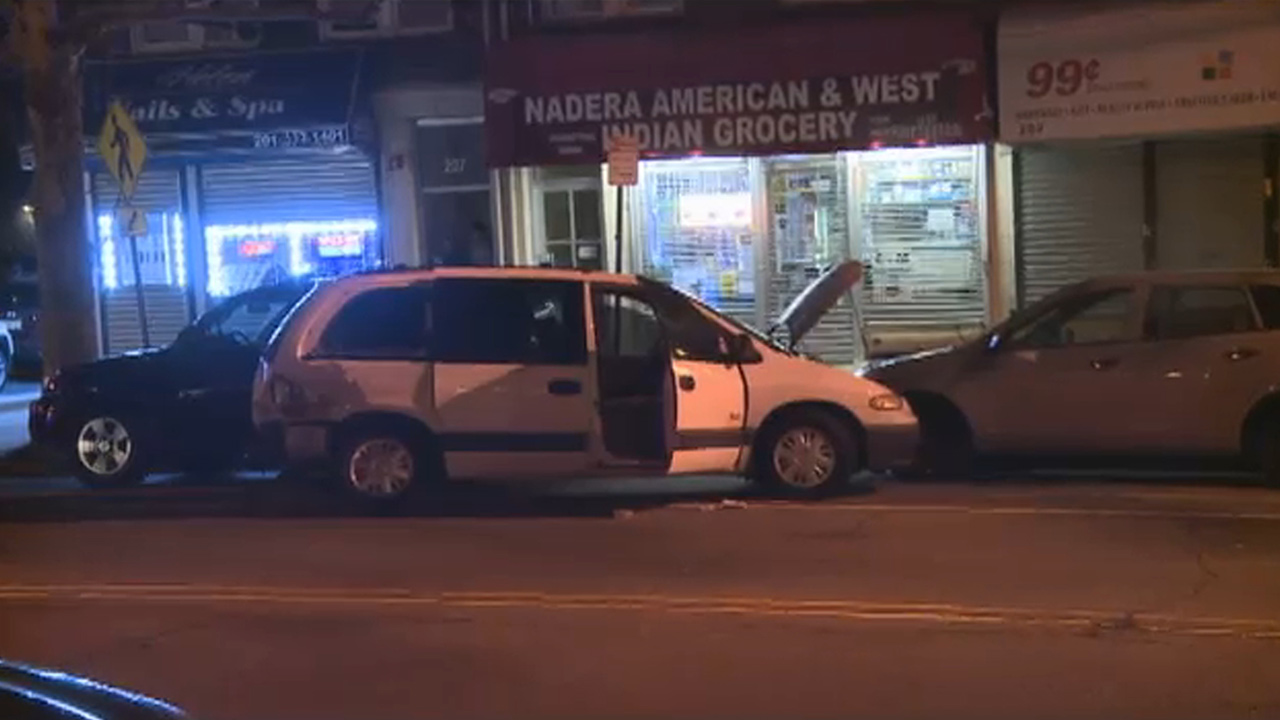 "It's horrendous, he blew two stop signs," Murry said. "He really just blew those two signs, so he was going at a pretty big rate of speed."
The impact of the crash was so bad that the minivan got pushed into a row of parked cars, and the woman sitting inside was ejected.
She was taken to Jersey City Medical Center, where she is being treated for severe injuries to her face and body.
Neighbors say the victim is a young woman who lives above a row of stores by the accident scene.
"She came to my store all the time," convenience store owner Davitre Rasheed said. "I know her very well, and she's a very nice lady. She has a 4-year-old daughter. I always saw her."
The driver and passenger of the sedan got out of the car and ran. Police were able to catch up with one of them and placed that person under arrest.
The other person got away.
Murry says speeding is a problem in the area.
"Speed bumps, we need to have speed bumps in the area," she said. "I've always been afraid every time I hear cars barreling down the street, I'm terrified somebody is going to get hit by a car and get killed."
----------
*
More New Jersey news
*
Send us a news tip
*
Download the abc7NY app for breaking news alerts