UPPER WEST SIDE, Manhattan (WABC) -- A woman was rushed to the hospital with severe burns Tuesday after police say she was set on fire in a domestic dispute in Manhattan.
It happened at an apartment building on Columbus Avenue in the Upper West Side. The 32-year-old woman was discovered in the 8th-floor hallway by a resident.
"She was hollering for help," said neighbor Bonnie Chapman. "This girl was hollering for help and banging on doors."
Hearing those screams in the hallway, Chapman stepped out of her 8th-floor apartment to find the horrible sight.
"There was all this black smoke out there," she said. "I couldn't even see her, that's how dark the smoke was. So I peeked my head out and seen her on fire in a fetal position. So I just pulled a blanket off my bed and put her out."
Police are now looking for the woman's 26-year-old boyfriend for questioning.
The NYPD said he assaulted the woman, doused her with an unknown substance and set her on fire before fleeing the scene.
Police released a photo of the man they are looking for, Larry McGloster.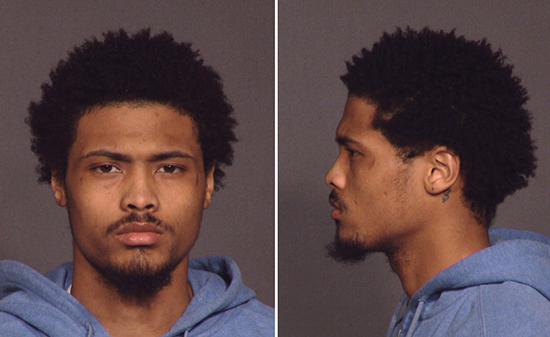 He is described as 5'8", 150lbs., last seen wearing a white shirt and dark colored pants.
The woman is listed in critical but stable condition at Harlem Hospital. NYPD detectives are waiting to talk to her.
----------
*
More Manhattan news
*
Send us a news tip
*
Download the abc7NY app for breaking news alerts