FLATLANDS, Brooklyn (WABC) -- The cold-blooded murder of a New York City correction officer has sent a shock wave through a Brooklyn community, and police released photos of the two men they are looking for.
Five bullets
punctured the driver's side window of 25-year-old Alastasia Bryan's car Sunday night
while she was parked at East 73rd Street and Avenue L in the Flatlands section. Several of those shots struck and killed her.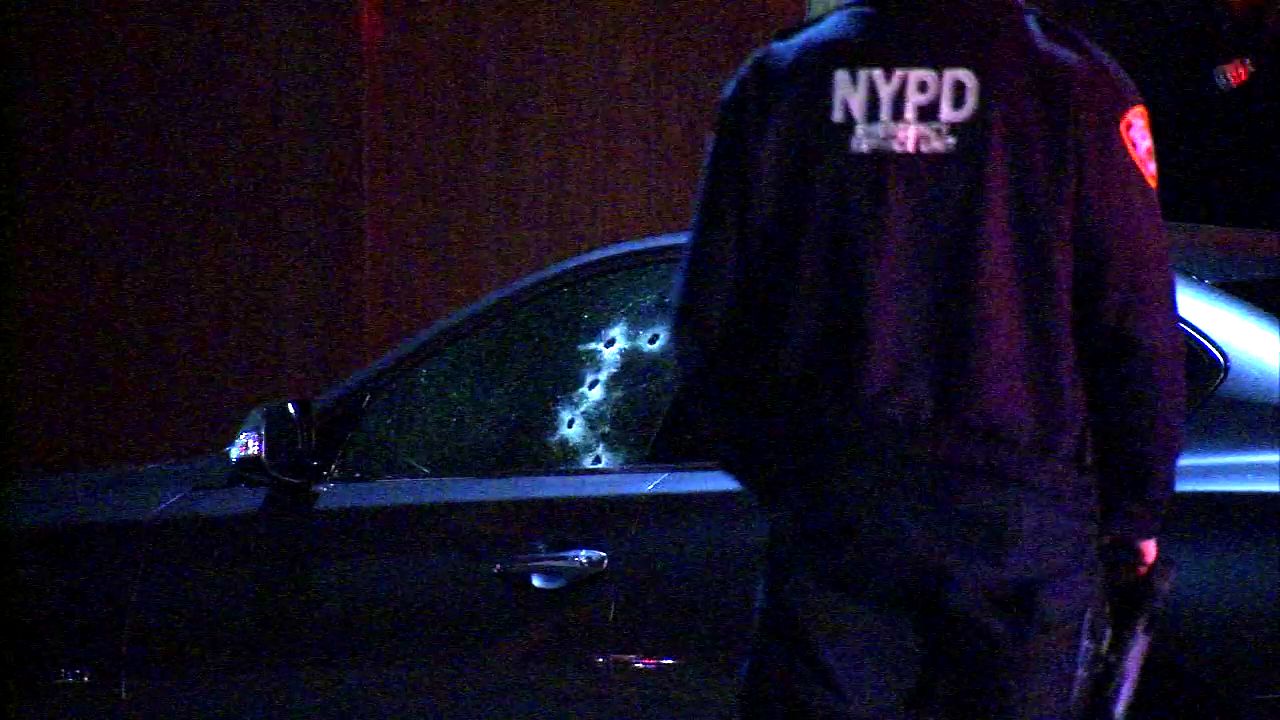 Bryan was a recent graduate of the City Correction Academy and had just started working at the Anna Kross Center on Rikers Island a month ago. It not clear yet if this new job is connected with the reason she was shot.
Neighbors heard the commotion outside Sunday.
"I heard the shots, and go outside and I see the woman in the car with her head down," neighbor Ortal Kadat said.
Mayor Bill de Blasio issued a statement Monday, saying Bryan was a rising member in the Department of Correction who was "senselessly murdered."
"The NYPD is working aggressively to find the person responsible for this heinous act and will maintain its pursuit until they are brought to justice," de Blasio said.
A team of detectives picked up the case and have been canvassing homes in the area.
Police believe a man had been waiting in a gold or tan 4-door Hyundai Elantra nearby. As Bryan made a phone call, this man got out of the car, approached her car, shot her and ran back to his waiting car.
Anyone with information is asked to contact the NYPD.