WYANDANCH, Long Island (WABC) -- Firefighters on Long Island spent hours battling a large fire Tuesday at a furniture storage facility.
The fire started at 1:30 p.m. in a warehouse in Wyandanch belonging to Embassy Dinette, a furniture manufacturer.
Wyandanch Fire responded to the scene in addition to mutual aid from Deer Park, North Babylon, West Babylon, North Lindenhurst, Lindenhurst and East Farmingdale.
No injuries have been reported. The facility is usually unoccupied and used for storage.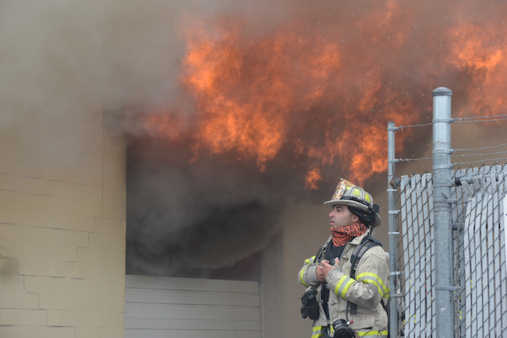 A part of the building collapsed. All the firefighters were pulled from the building to fight the blaze from the outside.
Explosions were reported from people who work in the area, but Suffolk Fire couldn't immediately confirm that there were any.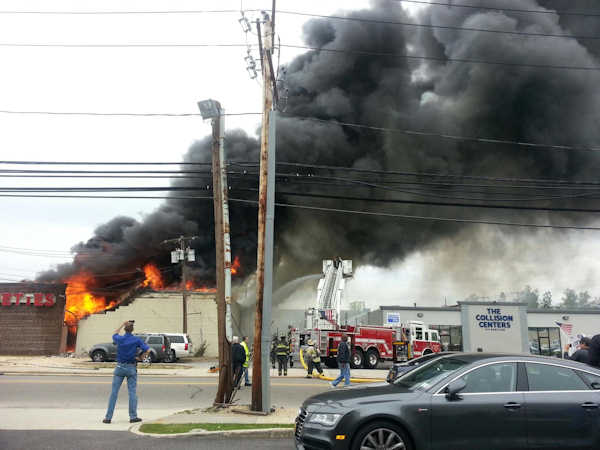 Wyandanch Avenue was shut down between Belmont Avenue and Mountain Avenue.
Smoke from the fire billowed over a nearby apartment complex, but the fire did not spread to any neighboring buildings.
There is no word yet on what caused the blaze.