NEW YORK --
The next
Bachelor
has officially been named: It's Ben Higgins!
Chris Harrison tried to fake us out by bringing Nick Viall on
After Paradise
and pretending it might be Nick, and it was kind of sad actually. It would be great to see Nick find love, but Ben is fantastic! We are in for a great season ahead with Ben as our new
Bachelor
.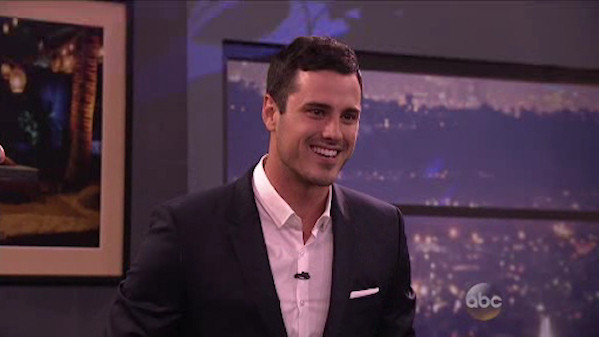 Ben said, "People like me don't get opportunities like this." It was sweet as Chris Harrison said, "Yes they do!"
He said that he's ready to get it all started and that doing the last season of
The Bachelorette
has prepared him somewhat for what he's going to deal with. Chris Harrison told Ben to, "Use this opportunity to enhance the life that you already have." And Ben H. said that he's really tried to keep his life as normal as possible since
The Bachelorette
, although he uses Instagram a lot more!
Comedian Amy Schumer called in to talk to Ben and said, "Don't do it! No, I'm so excited for you! I hope you find love. Do you want to have phone sex right now?"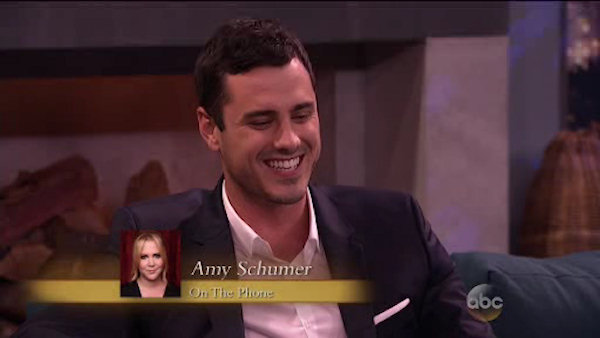 "Call me later," Ben joked.
"Find love and send some my way!" she added.
Ben is just 26, but he says that a lot of his friends are married and having kids. He has a great example through his parents and grandparents, and he's ready to find love! He's a software salesman from Denver, CO. He was Kaitlyn Bristowe's third runner up, but it seems that he's over her and ready to meet 25 (or more) women, one of which could be his wife!
He sounds like a keeper, ladies!