Extreme heat: Tips and resources for coping with extreme heat
The New York City Emergency Management Department and the Health Department today advised New Yorkers to take precautions to beat the heat.
---
---
AccuWeather Forecast from Eyewitness News
Meteorologist Jeff Smith has the AccuWeather Forecast.
Sunday will be the cloudier half of the weekend with a chance of rain.
MORE
---
Weather Maps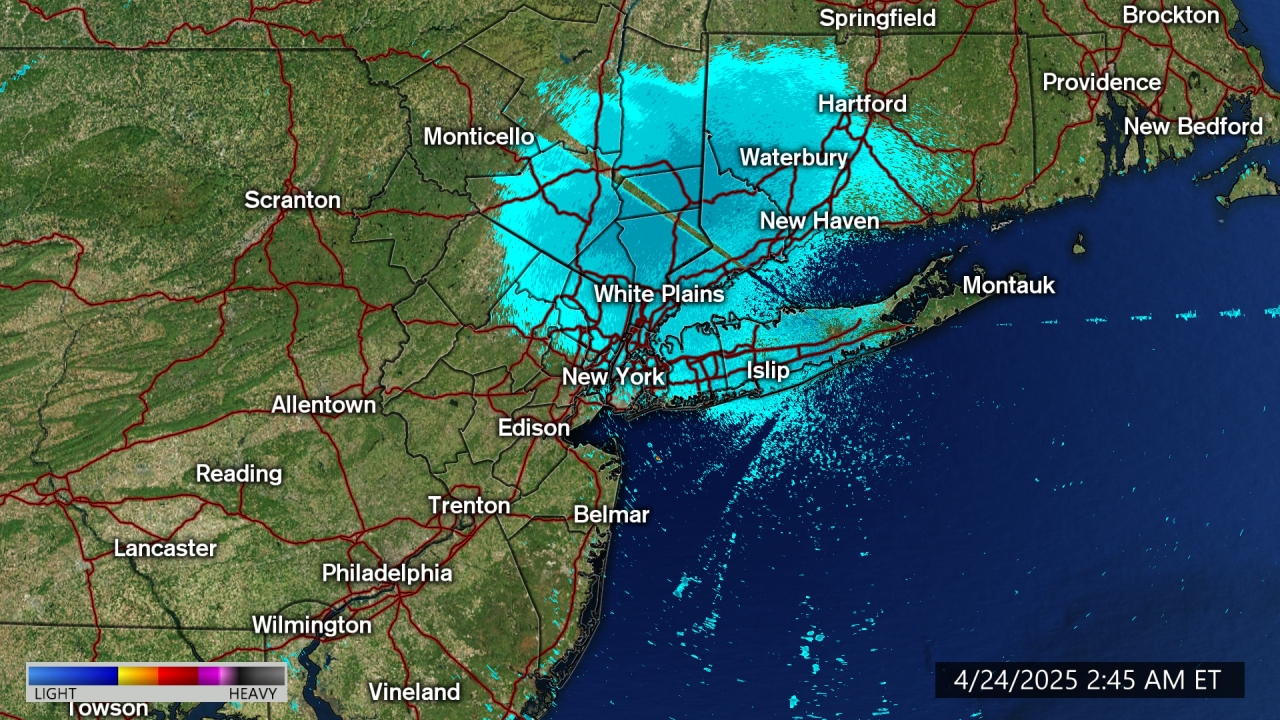 ---
---
---
Rip Current Statement

...INCREASING EASTERLY SWELL SUNDAY AFTERNOON... ...HIGH RIP CURRENT RISK IN EFFECT FROM SUNDAY AFTERNOON THROUGH SUNDAY EVENING... The National Weather Service in New York NY has issued a High Rip Current Risk, which is in effect from Sunday afternoon through Sunday evening.More

Rip Current Statement

...HIGH RIP CURRENT RISK IN EFFECT FROM 8 AM EDT SUNDAY THROUGH SUNDAY EVENING... The National Weather Service in Mount Holly has issued a High Rip Current Risk, which is in effect from 8 AM EDT Sunday through Sunday evening. * LOCATIONS...Eastern Monmouth, Atlantic Coastal Cape May,More
---
---
---
Check here for New York area school closings and delays
---