NEW YORK (WABC) -- Another comfortable day is on tap for Tuesday with a mix of clouds and sun. It will be breezy the next couple of days.
Watch the latest AccuWeather forecast
Tuesday
Comfortable blend. High 81.
Wednesday
Stray shower. High 79.
Thursday
Clouds to sun. High 83.
Friday
Warmer. High 86.
Saturday
Better half of the weekend. High 85.
Sunday
Showers and thunderstorm. High 84.
Monday
Still a chance. High 84.
WATCH: Weather Or Not with Lee Goldberg - now available on our connected TV apps for Fire TV, Roku, Apple TV and Android
NWS Advisories, Watches and Warnings
AccuTrack Radar New York City view
NWS Advisories, Watches and Warnings
For weather updates wherever you go, please download the AccuWeather app.
Follow Lee Goldberg, Sam Champion, Brittany Bell, and Jeff Smith on social media.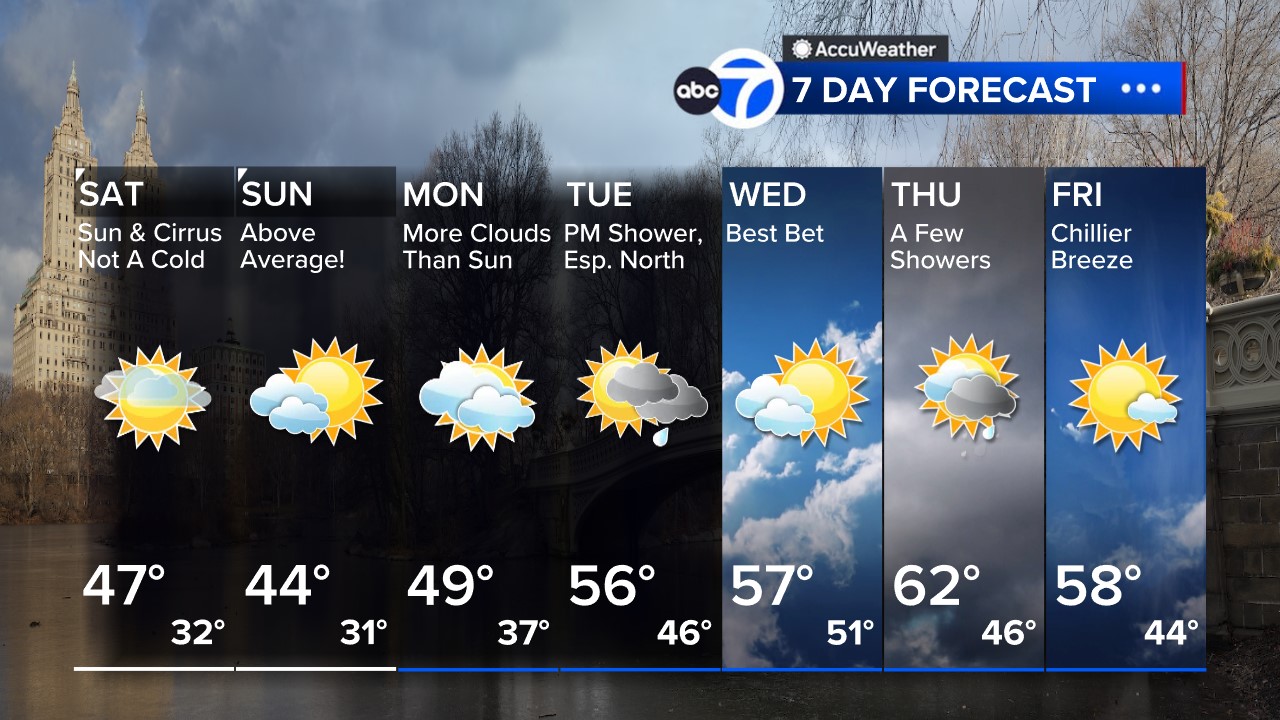 Submit Weather Photos and Videos
Have weather photos or videos to share? Send to Eyewitness News using this form. Terms of use apply.