NEW YORK (WABC) -- We're back to blustery on Friday as the weekend gets off to a seasonably chilly start.
RELATED: Send us your holiday decoration photos!Friday
Chill returns. High 46.
Saturday
Decent Day. High 47.
Sunday
More clouds. High 48.
Monday
AccuWeather Alert: Warm thunderstorm possible. High 63.
Tuesday
Back to blustery. High 42.
Wednesday
Rain or snow mix. High 44.
Thursday
Partly sunny. High 47.
WATCH: Weather Or Not with Lee Goldberg - now available on our connected TV apps for Fire TV, Roku, Apple TV and Android
MORE ACCUWEATHER RESOURCES
Check AccuTrack Radar
AccuTrack Radar New York City view
NWS Advisories, Watches and Warnings
School closings and delays
For weather updates wherever you go, please
download the AccuWeather app
.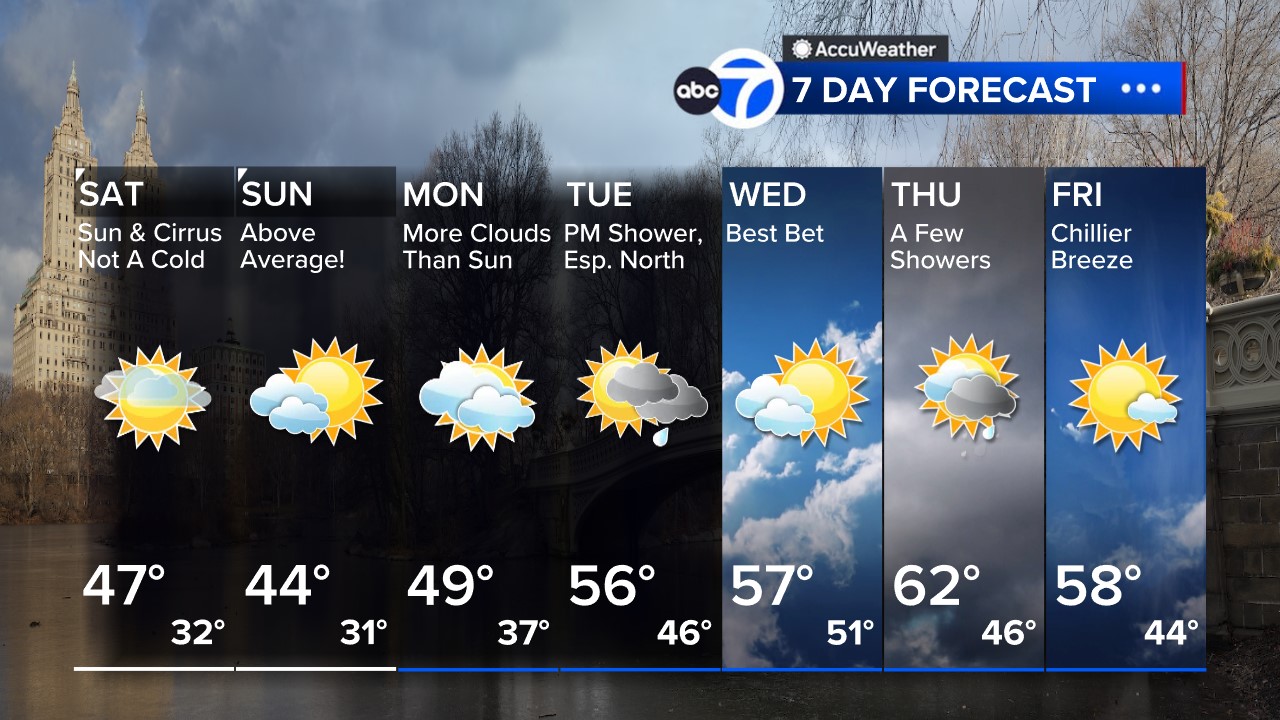 Share your weather photos and videos
, and Eyewitness News may show them on TV or any of our digital and social platforms