NEW YORK (WABC) -- Wednesday will be cloudy and cold with a chance of some light snow.
Even though there is a coastal system well to the south, there is a little disturbance it is trying to interact with which could create a band of snow Wednesday morning -- especially north and west.
The snow gets stronger a little too late for any significant precipitation, but a trace to 1 inch could fall closer to NYC with 1 to 3 inches to the north and west.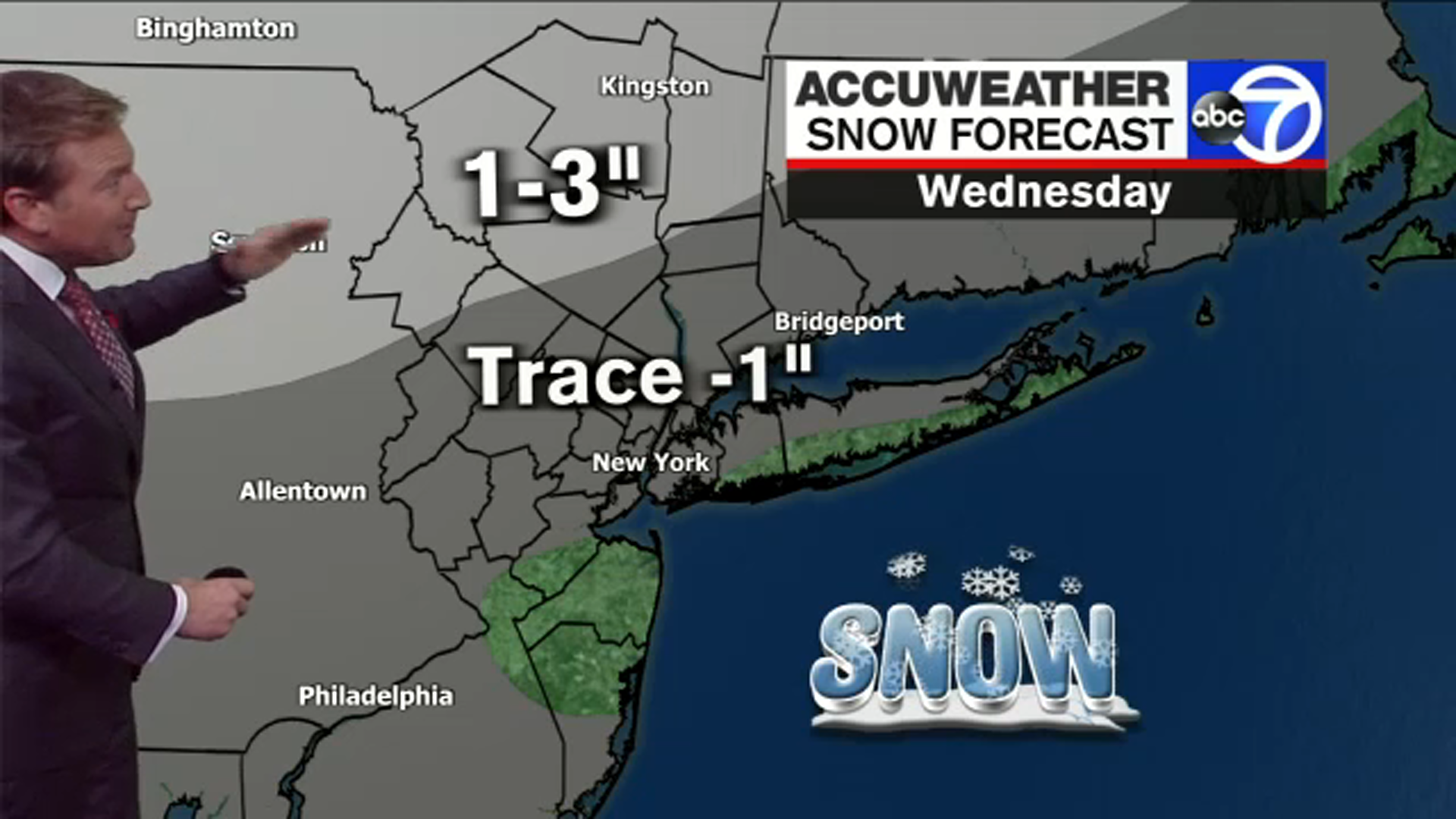 Due to the possibility of snow in Wednesday's forecast, the New York City Department of Sanitation has issued a Winter Operations Advisory for Wednesday, starting at 6 a.m.
Snow showers are expected in the early morning, though no roadway accumulations are expected. The department's salt spreaders are filled and ready for use should conditions require.
RELATED: Send us your holiday decoration photos!Wednesday
A little snow, mix along the coast. High 41.
Thursday
Sun to clouds. High 42.
Friday
Late shower. High 48.
Saturday
Warmer wind. High 64.
Sunday
Brighter half. High 52.
Monday
Bright and breezy. High 50.
Tuesday
Mild again. High 52.
WATCH: Weather Or Not with Lee Goldberg - now available on our connected TV apps for Fire TV, Roku, Apple TV and Android
MORE ACCUWEATHER RESOURCES
Check AccuTrack Radar
AccuTrack Radar New York City view
NWS Advisories, Watches and Warnings
School closings and delays
For weather updates wherever you go, please
download the AccuWeather app
.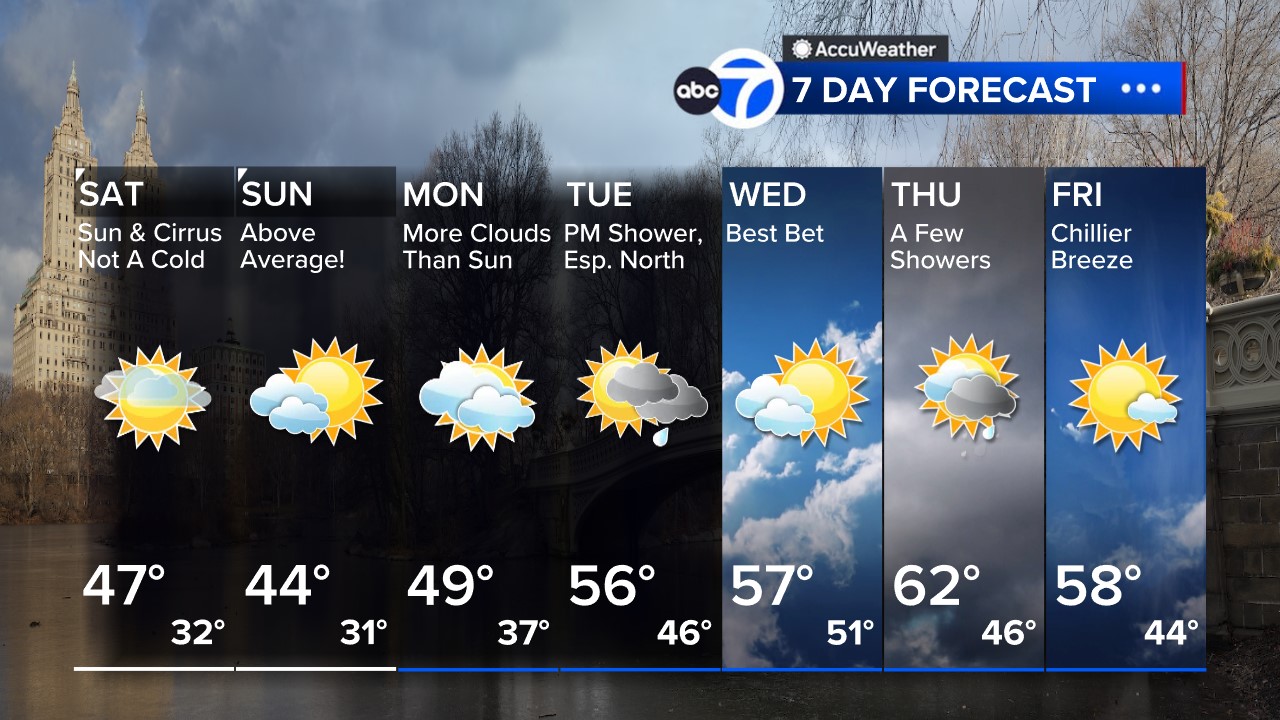 Share your weather photos and videos
, and Eyewitness News may show them on TV or any of our digital and social platforms