NEW YORK (WABC) -- Temps will be above average Friday, followed by humidity and thunder threats later in the weekend into early next week.
The lack of rain continues to worsen the drought conditions with the area of moderate to severe drought expanding.
In Connecticut, Governor Ned Lamont announced a Stage 3 drought level for New London and Windham counties due to more serious conditions emerging in those areas. It's stage 2 across the rest of the state.
Lamont is urging residents to voluntarily reduce water usage to only those things that are absolutely necessary and limit the amount of water being used.
In New York, Rockland County officials declared a Stage 2 water emergency beginning Thursday, implementing mandatory restrictions on water use.
Friday
Hot, not humid. High 88.
Saturday
More humid. High 87.
Sunday
Late storm chance. High 84.
Monday
Chance of showers/thunderstorm. High 81.
Tuesday
Humid with a storm. High 82.
Wednesday
Still a chance. High 85.
Thursday
Partly sunny. High 86.
WATCH: Weather Or Not with Lee Goldberg - now available on our connected TV apps for Fire TV, Roku, Apple TV and Android
NWS Advisories, Watches and Warnings
AccuTrack Radar New York City view
NWS Advisories, Watches and Warnings
For weather updates wherever you go, please download the AccuWeather app.
Follow Lee Goldberg, Sam Champion, Brittany Bell, and Jeff Smith on social media.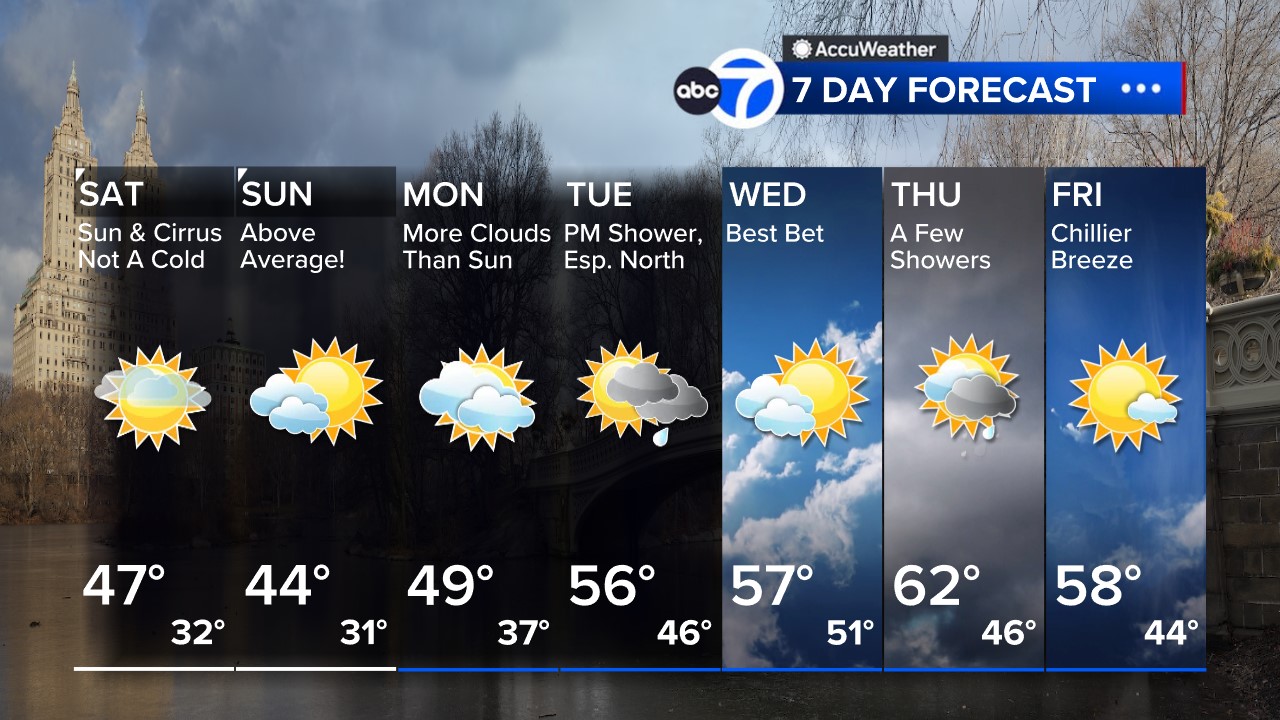 Submit Weather Photos and Videos
Have weather photos or videos to share? Send to Eyewitness News using this form. Terms of use apply.