NEW YORK (WABC) --
Cue the music! The 24th season of "Dancing with the Stars" kicks off on Monday night!
This season, the stars are bigger than ever!
SEE THE FULL CAST HERE
Among them, legendary singer, musician and actress Charo, along with Erika Jayne, a singer and cast member on "The Real Housewives of Beverly Hills."
Both revealed that they are doing to be dancing the Salsa on night one. Will Charo have an advantage with her Latin flair? She's hoping, but both said the competition is tough!
"Grab onto Keo, make sure I don't fall and break my butt!" Charo said.
Charo said that this competition has provided an opportunity for her to learn something new in her career and to work with someone, instead of always going solo.
Erika Jayne said that it's a chance for her to step out of her "comfort zone" and learn something completely new.
One thing's for sure, these ladies are both thrilled with their professional partners. One mention of Keo, and Charo said that he is "caliente!"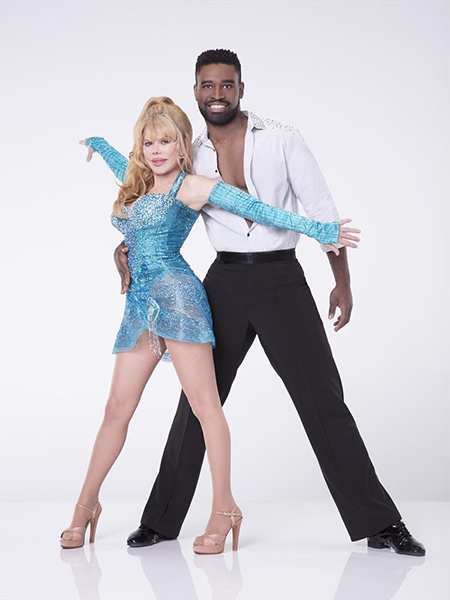 Erika Jayne said that she's become friends with her pro partner Gleb in the process of rehearsing.
"He's beautiful, gorgeous to look at, but he's an incredible dancer, really patient, and a really good teacher," Erika Jayne said.
Don't miss the big premiere of "Dancing with the Stars" Monday night from 8:00-10:01 p.m. EST on ABC!