NEW YORK (WABC) --
Many people like to shower their Valentines with chocolates and candy. But what if your loved one wants to tone down the sweets?
We have some perfect breakfast in bed meals that won't disappoint those on a diet.
Registered dietician Deborah Levy joined us with some recipes for healthy dishes.

Berry Valentine's Day Parfait
INGREDIENTS
1 cup nonfat plain greek yogurt
1/2 cup fresh raspberries
1/2 cup sliced fresh strawberries
1/2 tsp honey
1/4 cup chopped, toasted walnuts* or low fat granola
1/2 cup nonfat plain Greek yogurt in a glass or small mason jar (if you want to eat it on-the-go)
DIRECTIONS
Layer 1/2 cup raspberries
Add remaining yogurt on top of raspberries
Place sliced strawberries on top
Add walnuts or low fat granola
Drizzle with honey
Enjoy!
* To toast the chopped walnuts, place on a baking sheet in preheated oven at 400 degrees for a few minutes. Check frequently, making sure to toast and not burn.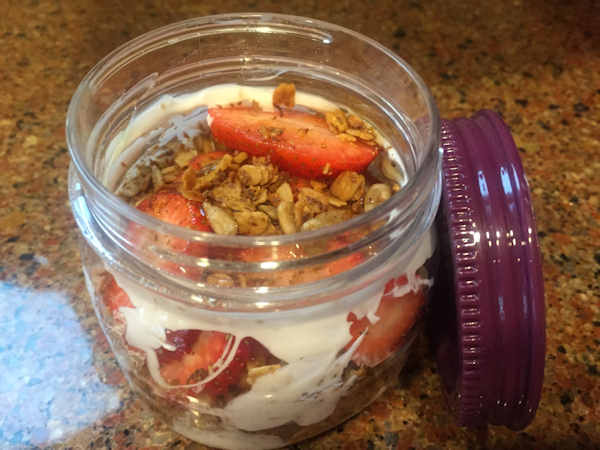 Berry flax Chia pudding delight
INGREDIENTS:
1 container plain nonfat Greek yogurt
2 Tbsp Carrington Farms Flax/Chia blend
1 Tbsp all-fruit raspberry preserves (Polaner works well)
2 Tbsp almond milk creamer (unflavored or vanilla)
1 cup chopped strawberries
Set strawberries aside. Mix other ingredients together. Let mixture chill in refrigerator for 2 hours. Layer strawberries and pudding in a small glass.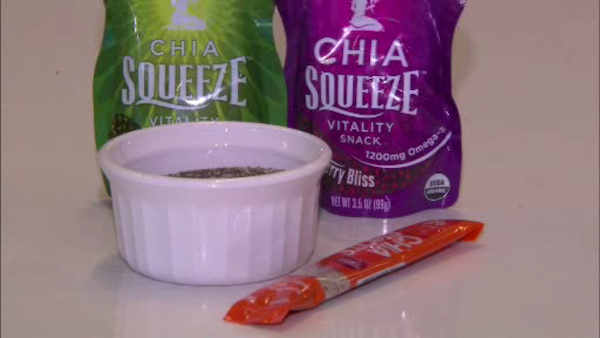 Multigrain Pancakes with LVE
INGREDIENTS:
Silicone heart/egg pancake rings
3/4 cup Arrowhead Mills Multigrain Pancake and Waffle Mix
1 Tbsp Carrington Farms unflavored coconut cooking oil
3/4 cup skim milk
1 cup sliced strawberries or raspberries (or more if you prefer)
DIRECTIONS:
Using a wisk, stir ingredients until smooth with no lumps. Spray silicone rings with non-stick spray placing them lip side down on pre-heated, lightly oiled pan.
Spoon 2 tablespoons of batter into each heart shaped mold. Cook until set. Remove the ring. Flip pancake to the other side until cooked through.
Place strawberries and raspberries on top of pancakes.