MOTT HAVEN, Bronx (WABC) --
Police are looking for two men in connection with a home invasion in the Bronx last week.
A woman was tied up and robbed at gunpoint as her young children were forced to watch.
The thieves were captured on surveillance video after forcing their way into the family's apartment, and now the victim is talking about her terrifying ordeal.
Around 10:45 a.m. May 5, two men went into the apartment on East 141st Street in the Mott Haven section.
The victim heard a knock at the door and, because she was expecting a guest, opened it. Suddenly, she said, a gun was stuck in her face.
Police say the suspects zip-tied the 39-year-old woman and dragged her into the living room, leaving her twin 3-year-old sons alone.
The boys cried and screamed out for their mother and father.
The suspects warned the woman not to scream. "'If you don't scream, I won't kill you. Where are the clothes? Where is the jewelry? Where is the cash? If you give it to me, I won't kill you'," the woman recounted.
"He said 'If you give me the jewelry, I won't kill you'", the victim said.
The terrified twins tried to close the bedroom door, but the suspects broke down the door anyway, she said.
They took money, rings, bracelets and necklaces, then fled the apartment.
The victim was cut on the leg when one of the suspects removed a zip-tie so she could show them where to find money. She refused medical attention.
She wanted to remain anonymous out of concerns for her family's safety. "Yes, I'm scared. They know where I live. They could come back."
The suspects are described as two dark-skinned Hispanic men, between 20 and 30 years old, one with a thin build, the other with a heavy build.
Police released surveillance video showing the suspects: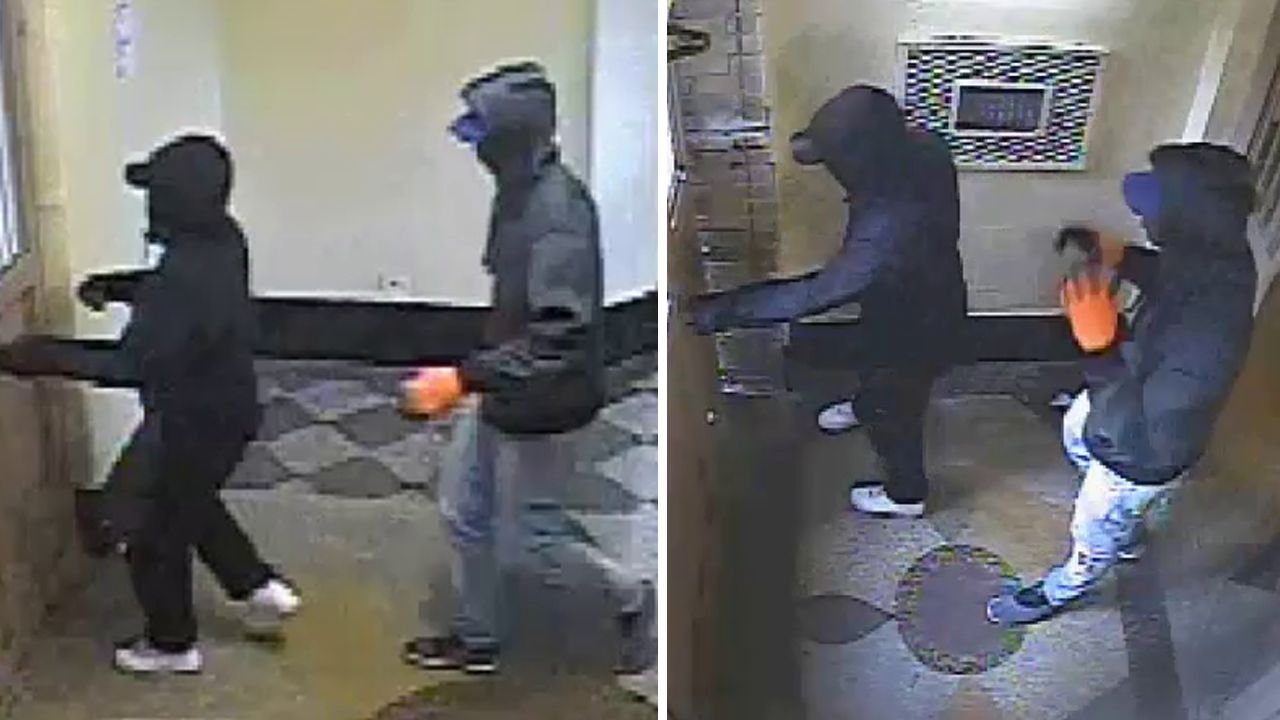 Anyone with information on the case is asked to call 1-800-577-TIPS (8477) or for Spanish, 1-888-57-PISTA (74782).