JERSEY CITY, New Jersey (WABC) --
Several families have been displaced after a fast-moving 3-alarm fire broke out in three buildings, two of which were duplexes in Jersey City.
The fire started shortly after 9 a.m. at 106 Yale Avenue. Residents say they heard two loud noises, like a 'pop', then the fire spread quickly. All of the buildings involved sustained heavy damage, except for 102 Yale Avenue.
Two captains and two firefighters were injured in the fire, and were transported to Jersey City Medical Center-Barnabas Health for treatment.
Firefighters resuscitated a cat affected by the fire.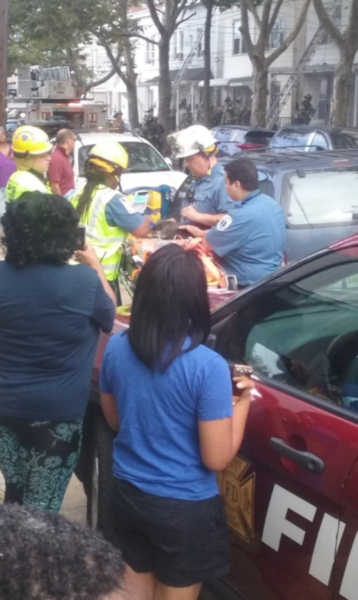 Photo: @chendolibre
20 adults and five children were displaced as a result of the fire. The Red Cross is working to help the families who were affected.
The cause of the fire remains under investigation, however officials believe the preliminary cause is charcoal that was dumped into a canister in the backyard, which may have smoldered and spread to the building.