FLUSHING, Queens (WABC) --
It is Spring Training, and the Mets are in Florida, but things are already cooking at Citi Field...at least when it comes to food.
Ballpark fare is becoming more and more elevated, thanks to a team of celebrity chefs, like the 'Bash Burger' from Chef Josh Capon. The burger has caramelized onion and bacon jam, shaved pickles, American cheese and secret sauce.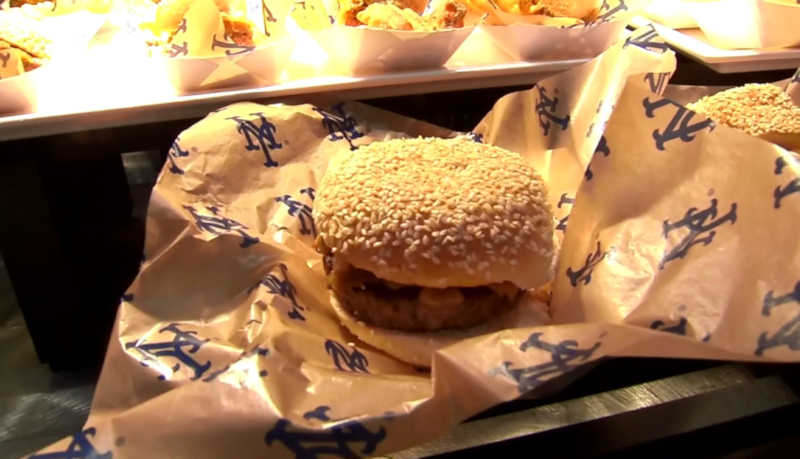 The options from Chef Michael White included a chicken parm sandwich and pepperoni on a stick.
Baohaus is doing something on a bun - but it isn't a hot dog. It's pork belly.
And while you can still eat Cracker Jacks - how about cookie dough with orange and blue sprinkles?
If you'd prefer cookies already baked, Milk Bar has you covered. If you prefer a cannoli, Mama's of Corona will be selling theirs, but save room for the Mama's special Italian hero - it's been on the menu at Mets games for 18 years - talk about a ballpark veteran!