SOUNDVIEW, Bronx (WABC) --
The family of Yadira Arroyo is engulfed in a suffocating sorrow. The Bronx EMT dedicated her life to helping those in despair - now it's her family in need of rescuing.
Arroyo's sister did her best on Sunday night to hold it together.
"I cannot believe that she is gone, and from my part and from my family, we want to thank everybody here for the support and for the love that you guys have shown to us, including the boys. And I just want her to know that I want her to rest in peace. And I want that guy to pay for what he did to us.," she said.
The vigil was proof of what it looks like when an entire FDNY family reaches out to the Arroyo family...what it looks like when an entire city is there.
The Arroyo family, needing something to lean on - New York leaning back in.
Arroyo's EMT partner also needed something to lean on, too. Her partner was by Arroyo's side in her final moments. After laying down a candle for her Arroyo, it was just too much, and she started to cry.
On Sunday, there was also a simmering rage. The man charged with murdering Arroyo after allegedly carjacking her own ambulance and running her over with it, has a long criminal history. He apparently has other issues, too - but Arroyo's brothers and sisters are not interested, saying that while mental health illness is a big problem, he belongs in jail and is a criminal.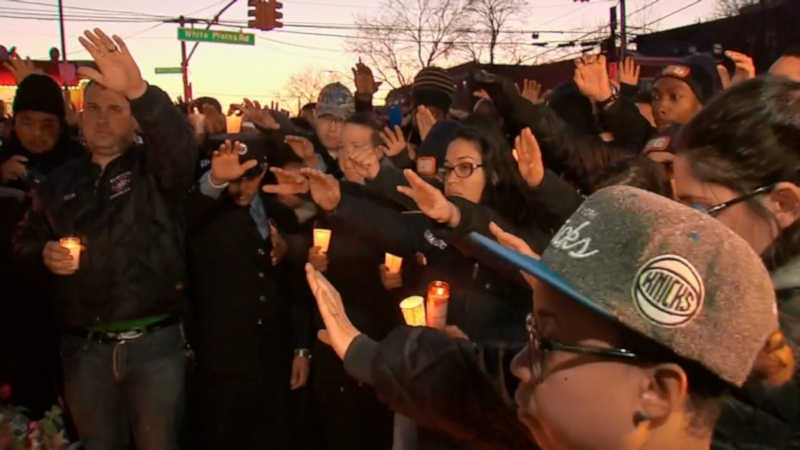 Instead, New York's Bravest decided Sunday night would not be about him.
RELATED:
Wake, Funeral arrangements for Yadira Arroyo