NEW YORK (WABC) --
An escape at an upstate New York maximum-security prison dominated headlines for weeks last June and embarrassed New York's Department of Corrections. But what has not been reported is that shortly thereafter, there was a security breach that shows how little prepared our prisons are to deal with a growing threat.
Eight weeks after convicted murderers Richard Matt and David Sweat used hacksaw blades to escape from the Clinton Correctional Facility, a drone flew over the wall at the prison and all around the yard, taking high-definition video of correctional officers below and of prisoners walking in the yard.
Video obtained exclusively by Eyewitness News shows the drone penetrating the prison perimeter at a time when the facility was supposed to be on lockdown following the escape.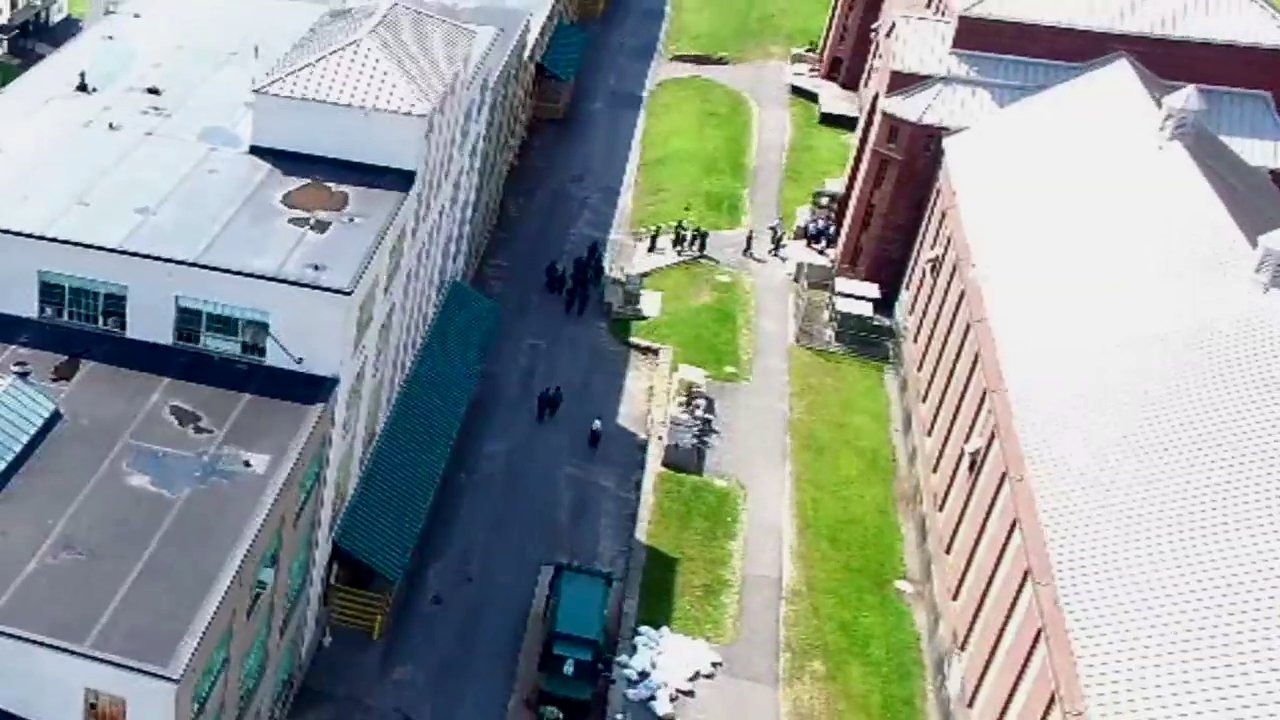 The drone operator was Adam Rupeka, of Troy, who says he was testing his Constitutional rights. And he says correctional officers were not happy with his flight.
Rupeka seemed to be in big trouble for flying his drone over the prison, and you'd expect an arrest for trespassing. But even though he was berated by correction officers and the state police came, in the end, there were no repercussions.
"I was free to go," he said. "They were all told to go back inside the prison walls."
There was no fine, no summons, nothing. That's because there are no laws restricting drone flights over prisons in New York state, nor for that matter in New Jersey or Connecticut.
"The rules are unclear and the demand for contraband inside prisons is so great and the cost of drones is coming down that it's going to be an increasing problem," former New York City Corrections Chief Martin Horn said.
Horn was in charge of the nation's largest jail system on Rikers Island under Mayor Michael Bloomberg, and he says prisons as a 19th Century invention are vulnerable to this new aerial technology.
"The drone defeats the very concept, not only by its capacity to deliver contraband, but its capacity, for example, to overfly and take photos, to know what the perimeter security configuration looks like so it can be defeated and to deliver implements of escape," he said.
Attempts have already been made. A drone drop of marijuana and heroin at a Ohio prison started a brawl, while drone smuggling attempts have also been reported recently in prisons in Oklahoma, South Carolina and Maryland.
Rupeka's drone flight over the Clinton Correctional Facility underscores the potential security threat to prisons posed by drones, especially when no laws prohibit them.
The New York State Department of Corrections has no real policy for dealing with the new threat.
"You can imagine a situation where a drone with the capacity to fire a weapon, a weaponized drone, would fly right up to the window of the guard tower and fire into it and disable the officer in the tower," Horn said. "So it's a very serious problem that should not be underestimated."
Tennessee is actually the only state that has a law preventing drone flights over prisons. Get caught there, and you will be fined $5,000.