PLAINFIELD, N.J. (WABC) --
A child was killed and seven other people injured in a crash Monday morning near several schools in Plainfield, New Jersey.
Police said a minivan traveling south on Arlington Avenue collided with a Ford Taurus that was traveling eastbound on West 9th Street at about 6:30 a.m. The Taurus had a stop sign.
The crash caused the minivan to roll over, killing a 10-year-old girl.
The van was carrying five other children ranging in age from 6 to 16. Emergency crews rushed to get them out of the vehicle.
The drivers of both vehicles and the passengers were taken to area hospitals. There were no injuries to pedestrians, police said.
Here's a view of the crash scene from NewsCopter 7: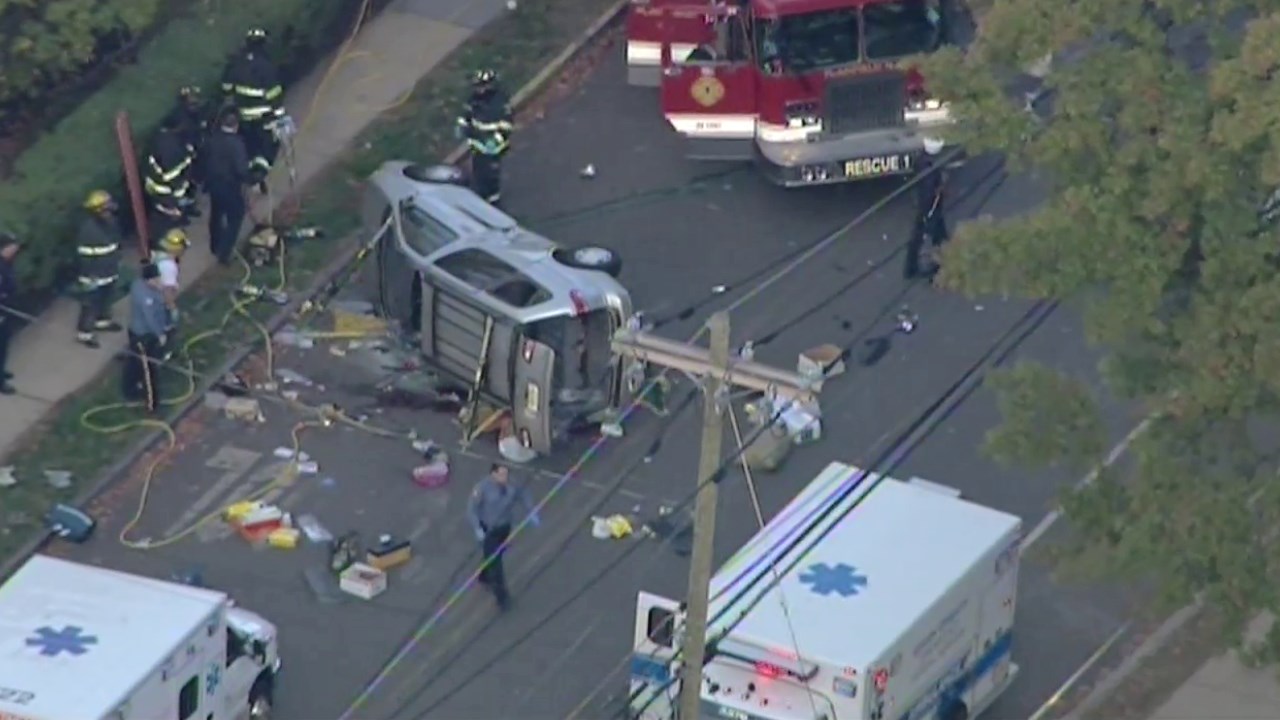 The crash occurred on a residential side street next to Plainfield High School and outside the Plainfield Board of Education complex.
An investigation is under way into the cause of the crash.
Police are interviewing people who may have seen what happened.
Stay with abc7NY for the latest on this developing story.