JACKSON TOWNSHIP, New Jersey (WABC) --
Strong storms that swept through New Jersey have knocked out power to thousands of utility customers, including an outage at the Six Flags Great Adventure amusement park.
A Six Flags spokeswoman said one indoor ride was unloaded, but no one was hurt. All the other rides had already been closed due to the weather.
Power at the park was restored by early afternoon.
In Bernards Township, a house caught fire after being struck by lightning.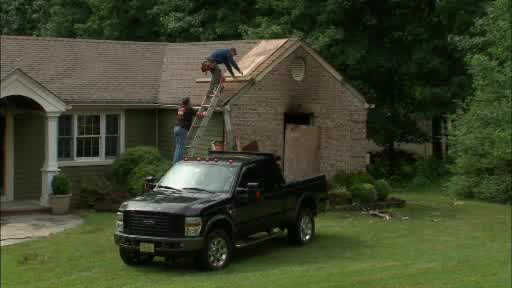 The blaze on South Finley Avenue was quickly placed under control and no one was hurt, but the home sustained substantial damage, authorities said.
The homeowner called 911 when he saw smoke and flames inside the home after a loud thunder clap.
Lightning also struck the World Trade Center during the storm.
(Photo: @maximusupinNYc via Twitter)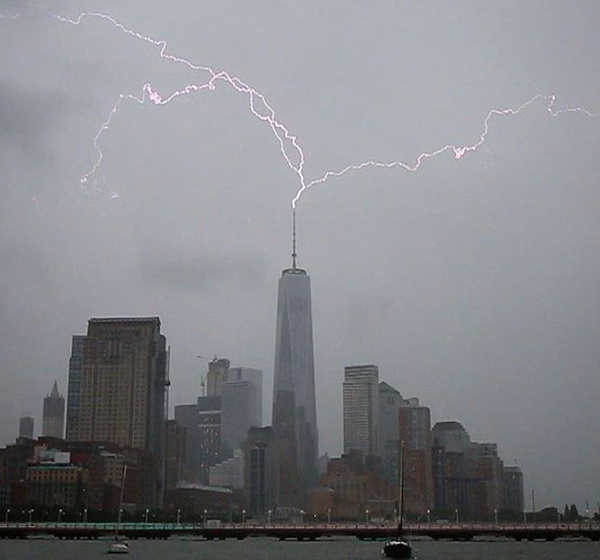 The storms that hit late Wednesday morning contained heavy rains and strong winds. The storms knocked down trees and power lines, but no injuries or serious damage was reported.
In Howell Township, police and workers cleared a large oak tree that came down on Newtons Corner Road.
(Photo courtesy Ultimate Tree Service)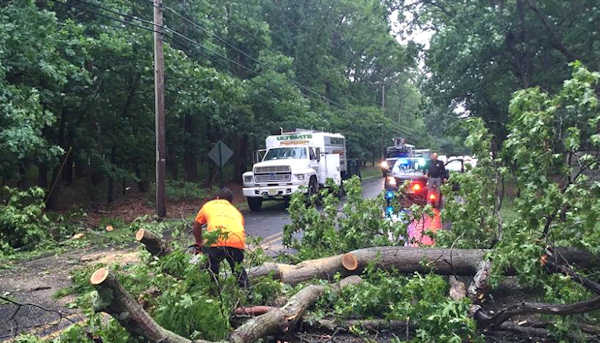 No major delays were reported on the state's major roadways, through drivers were urged to use caution.
Video posted on Twitter by the Harvey Cedars Beach Patrol (@HCBeachPatrol) showed the rough waves caused by the storm on Long Beach Island.
Camden Riverline service was briefly suspended between the Pennsauken Transit Center and Route 73 in Pennsauken due to a downed tree blocking the tracks.
Nearly 43,000 customers were without service at the height of the storm. But that number had been reduced to about 20,000 by Wednesday night.
Nearly all customers were expected to have their service restored by midnight.
In New York City, the Department of Buildings reminded all builders, contractors, crane operators, and property owners to secure their construction sites, buildings, and equipment, because of thunderstorms with possible winds in excess of 40 miles per hour.

(The Associated Press contributed to this report.)