JAMAICA, Queens (WABC) --
There was travel chaos on Sunday night after a computer outage at Terminal 7 caused massive delays at JFK Airport.
Passengers tell Eyewitness News that it has been a nightmare all day and all night. Many travelers were waiting to take international flights for more than 95 minutes.
Some travelers tweeted that they were being checked in by hand, and were being issued written boarding passes.
Passengers tell me it has been a nightmare all day/all night after the computer system here apparently went down
Another customer tweeted a letter they received from Cathay Pacific airlines, saying the computer check-in system was affected due to a current outage map for Verizon.
A map on downdetector.com shows that as of 10 p.m., many customers were experiencing problems with their Verizon service.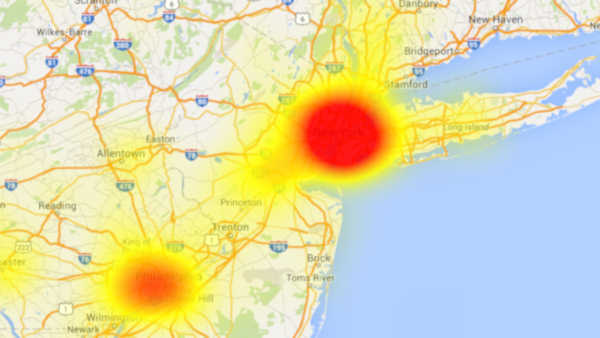 There is no word on when computers will be back up and running properly again, but Verizon says they are investigating.