NORTH STAMFORD, Connecticut (WABC) --
A gray fox that terrorized a neighborhood in Connecticut, including attacking and chasing a family into their home is confirmed to have had rabies.
Thursday evening, police said Michelle Wisnieski was walking with her 1 1/2-year-old son on in North Stamford when she saw what looked like a small dog, police said.
When she realized the animal was a fox and was following her, police say she grabbed her son and began walking away.
But authorities say the fox kept chasing her until she kicked it in the head and hid from it in a FedEx truck. Capt. Richard Conklin says the woman had a scratch or bite on her ankle and eventually went to a hospital.
Here's a photo of her injury: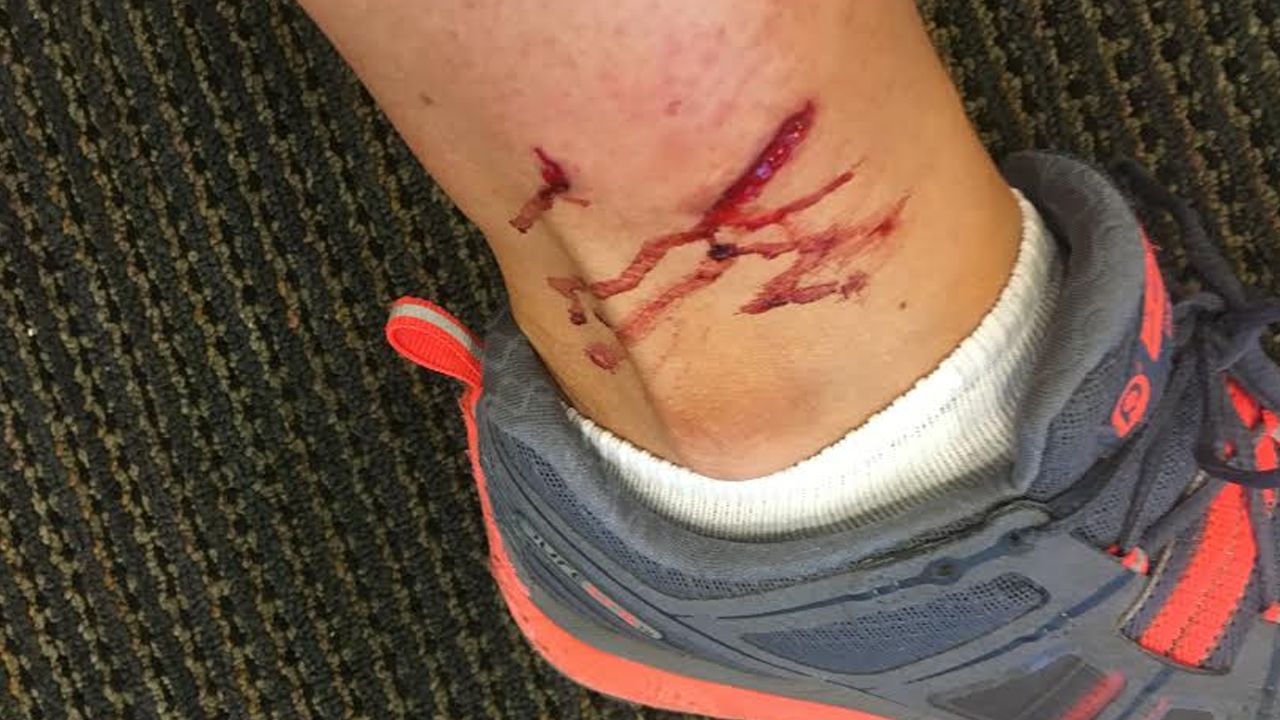 Police say a family in the same neighborhood also reported an aggressive fox. Police found the animal and shot it.
Wisnieski says that she started rabies treatment the day of the attack.