ALBERTSON, Long Island (WABC) --
Investigators are trying to determine what caused a car to crash into a pond on Long Island, killing all three men inside.
Frantic efforts failed to rescue the men after the stolen car went into the icy pond Sunday night near the Northern State Parkway and Searingtown Road in Albertson.
Just before 6 p.m. Sunday, a New York State Trooper was in a marked patrol car on the Northern State Parkway eastbound at Exit 25.
A 2010 Honda passed his location, and the license got a hit that the vehicle was stolen in Hempstead on January 6th, said Major David Candelaria of the New York State Police. The trooper then started to follow the vehicle.
The Honda then went into a pond off of Northern State Parkway near Searingtown Road and IU Willets Road after accelerating in the intersection.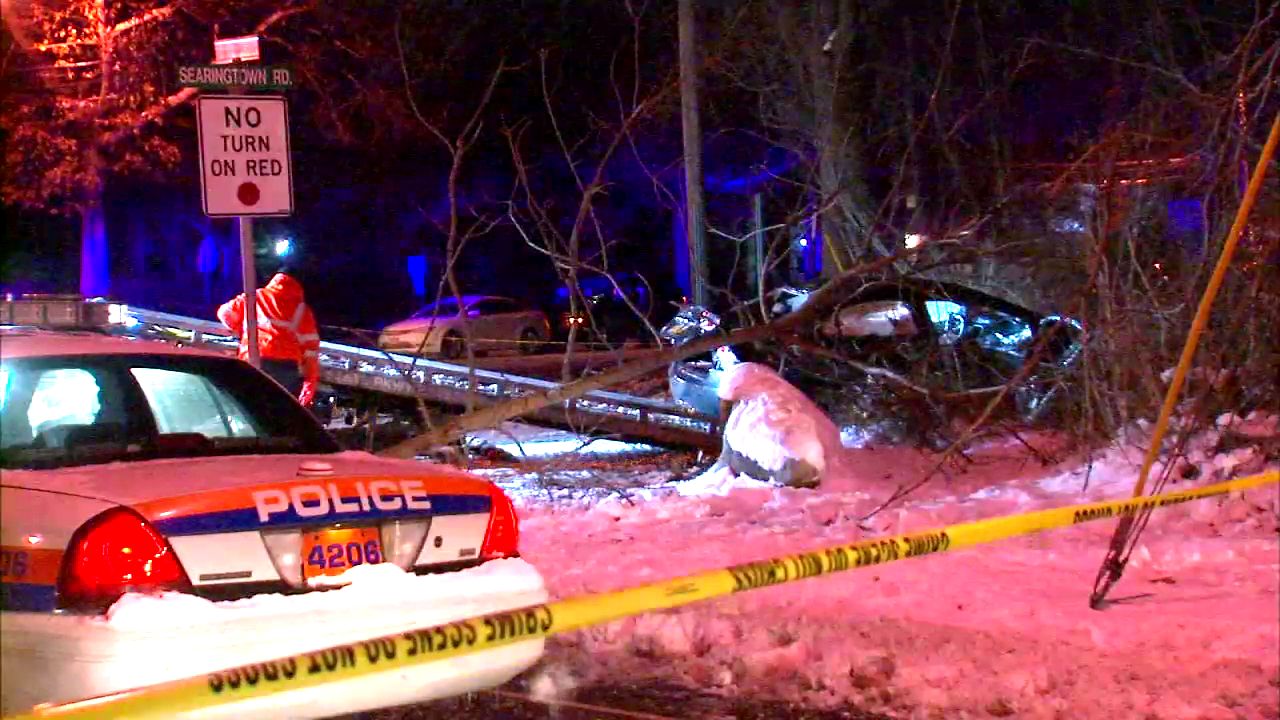 The driver apparently lost control as he took a hard left turn, the stolen car careening through a residential neighborhood at 6 p.m.
"The trooper was the first on the scene. He was alone. He called EMS and everyone," Major Candelaria said.
Authorities say one of the victims was pulled from the water and the other two were found in the car after it was pulled from the pond.
The victims were taken to a hospital where they were pronounced dead.
Police have identified the victims as:
- Joan A. Sanjuan, age 29, of Central Islip, NY
- Adolph Ford, age 46, of Roosevelt, NY
- Donald Farr, age 51, of Westbury, NY
Candelaria also added that the incident was not a police chase.
Investigators are looking onto whether speed and the icy road conditions were a factor in the crash.