TEGUCIGALPA, Honduras (WABC) --
Columbia University has identified the three women who died in a bus crash in Honduras while on a humanitarian mission to the Central American country.
The three were killed Wednesday when the bus crashed while taking them to the airport to fly home after a volunteer mission helping poor Hondurans.
The bus was carrying 30 passengers when it took a violent tumble 260 feet into a ravine on a hillside.
Columbia junior Daniella Moffson, sophomore Olivia Earhart and 45-year-old Abigail Flanagan, a student and nurse practitioner at Columbia University Medical Center, were all killed, and Columbia President Lee Bollinger said other students were injured in the accident.
Moffson grew up on Manhattan's Upper East Side and before Columbia attended the Ramaz School, while Erhardt, originally from Cincinnati, was an accomplished athlete, creative writer and aspiring scientist.
"She embraced the world around her," teacher Luke Wiseman said. "Had tremendous curiosity and loved to explore and try new things."
And so did Flanagan, of Sparkill in Rockland County, where her sister-in-law spoke briefly.
"She was doing what she always does," Anne Flanagan said. "What's best for everybody."
She had a doctorate degree in nursing but had returned to school along with her 19-year-old son, Patrick, who was also on the trip and injured in the crash.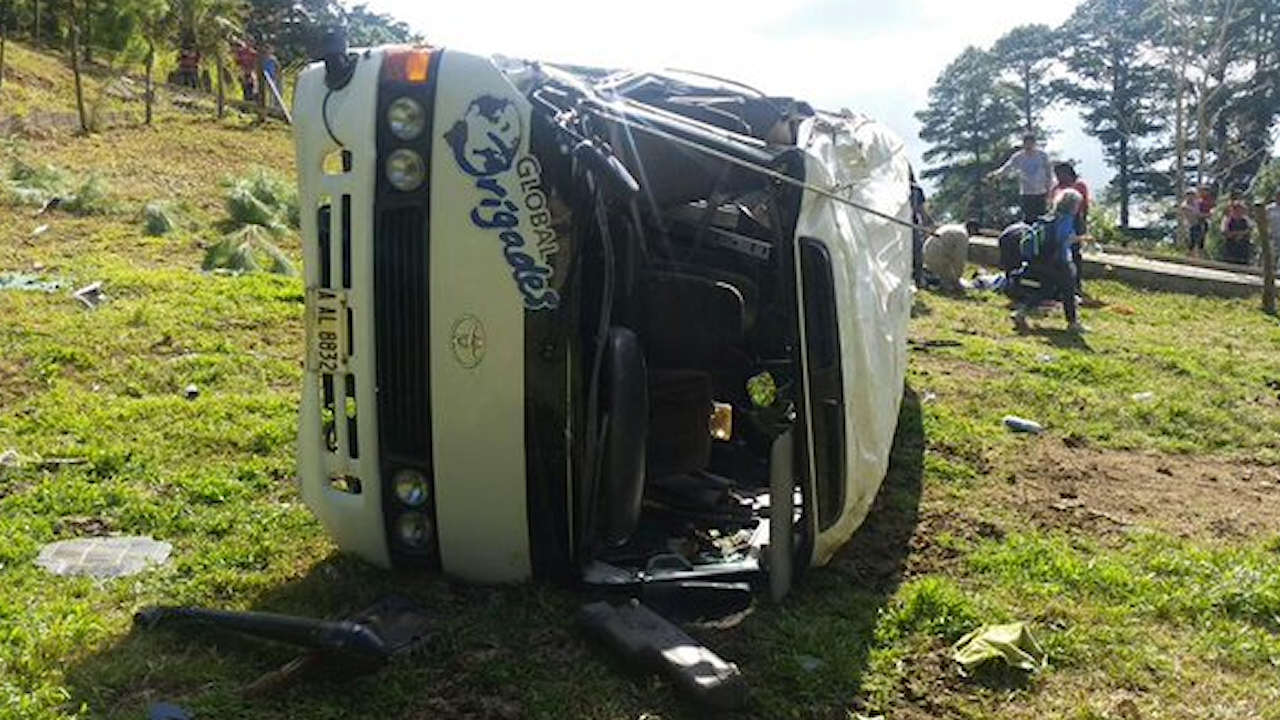 Courtesy: Bomberos de Honduras
"It's still very hard to comprehend that she's not here," friend Lisa Schachter said. "It's still a shock to all of us."
They were all members of a volunteer group working in Honduras as part of Columbia's chapter of Global Brigades, which provides medical support to poor and struggling people around the world.
After a successful mission, the volunteers were headed to catch a flight home when their bus veered off the road and crashed.
Eight others have critical injuries, including Hannah Bender, from Scarsdale.
Bollinger released a statement late Wednesday confirming the deadly accident and also saying, "this terrible and tragic loss is all the greater because these individuals were dedicating their passion and very special talents to serving those in need."
The students who suffered minor injuries are returning back to the U.S., but for those still suffering with serious injuries in Honduras, Columbia is sending supplies and a medical staff to make sure they receive quality care.
Barnard College, where Mofson attended, is a women-only college affiliated with Columbia. Barnard President Debora Spar and Dean Avis Hinkson said in a separate email to students that they were heartbroken at the deaths.
"For now, we join with all members of our community in mourning Daniella, Olivia, and Abigail, and send our deepest condolences to their families, friends, and colleagues," they said.
A funeral is set for Moffson Friday morning at 10 at Congregation Kehilath Jeshurun, 125 East 85th Street on the Upper East Side.