BUSHWICK, Brooklyn (WABC) --
A woman was hit by a stray bullet near a doctor's office in Brooklyn Wednesday, police said.
Video obtained by Eyewitness News shows the chaotic aftermath of a gun battle, people on Myrtle Avenue running for their lives.
And then, one 43-year-old woman was amazingly still upright after taking a bullet in the back.
It's a bullet cops say was not meant for her.
It happened in broad daylight on the busy street under the L train. She was standing outside Wyckoff Doctors, an urgent care office at the time.
Police say two suspects on bicycles opened fire on someone in a car, which sped away.
The woman received treatment from nurses at the medical center while they waited for emergency responders to arrive at the scene.
"You would think you'd be safe in an area there's a precinct right down the block," a resident said.
It is true the cops were at the scene immediately. After all, they didn't have far to go.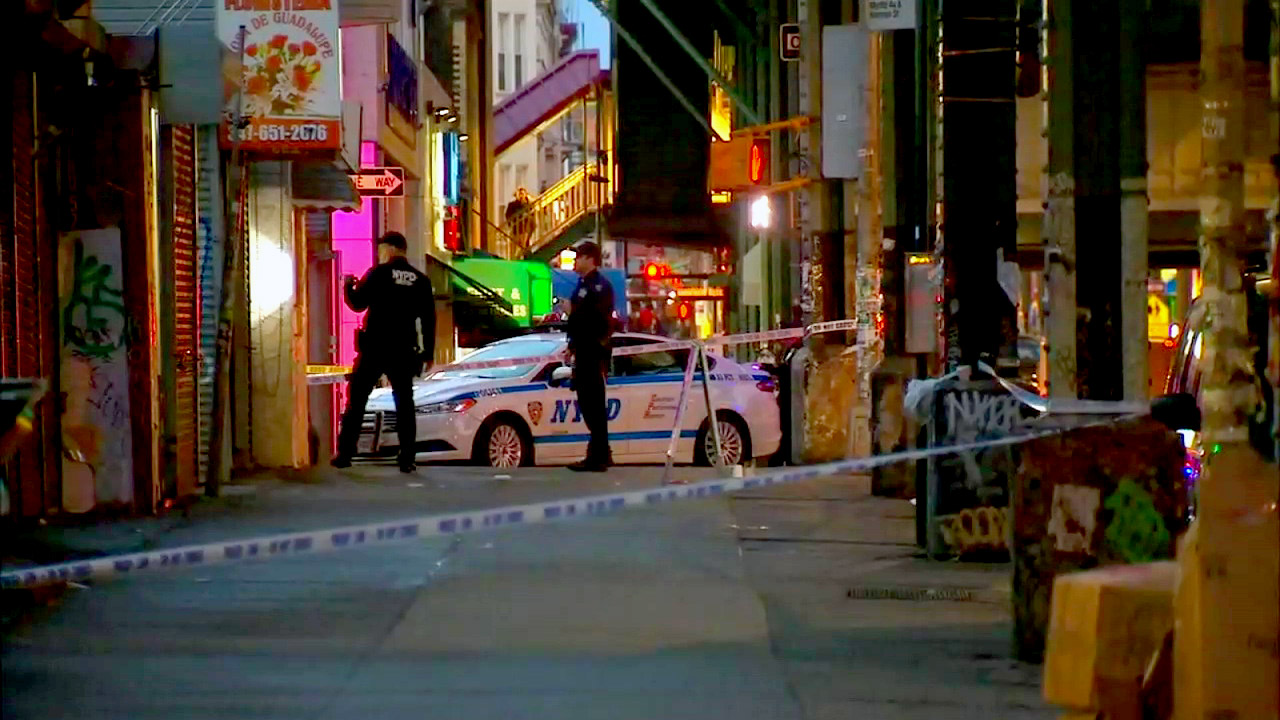 The 83 Precinct stationhouse is just steps from the scene near Myrtle and Knickerbocker.
As they combed this crime scene, another unfolded just blocks away.
Officers chased a robbery suspect who they say was armed with a knife.
This part of Bushwick is in the midst of massive change, and in general crime is way down.
J.T. Levin moved there from San Diego and has no regrets.
"It's scary, but at the same time this is New York. People throw each other in front of subway trains all the time," he said. "So you can't worry about it too much, you do what you can to keep yourself safe, and go from there."
Police are looking for men on bicycles and the men in the car, which was described as a white Honda.