NEW YORK (WABC) --
Crews worked around the clock to clear the streets and highways of the Tri-State area after
Saturday's winter weather
brought close to a foot of snow in some spots.
With all eyes on the overnight freeze and how it would affect Monday's commute, local transit systems hustled to winterize tracks and trains in order to keep mass transit running.
All weekend, crews were busy keeping LIRR tracks clear of snow and ice so that commuters can get to work without a winter hitch.
The LIRR reported 15-20 minute delays Monday morning on the Oyster Bay, Port Jefferson, and Ronkonkoma Branches
With temperatures dropping dangerously low overnight, keeping the system from freezing and shutting down is critical.
While main roads in the Tri-State were mostly clear, some side roads remained treacherous. In New York City, alternate side parking regulations are suspended Monday for snow removal.
Plows were busy on Long Island, where at least ten inches of snow fell in Plainview and Riverhead.
Islip Town Supervisor Angie Carpenter said most of the town's roads were open and passable but cautioned drivers to beware of black ice.
As much as 10 inches of snow fell in southern New Jersey and 3 to 7 inches in central areas.
Traffic was moving well on New Jersey's major highways. But officials warned that side streets and rural roads remain slippery.
The snowstorm entered the area Saturday morning and continued to bring heavy snow through the afternoon and into the evening hours in New York, New Jersey and Connecticut.
The highest accumulation happened along the Jersey shore, eastern Long Island and eastern Connecticut. Parts of New York City even received several inches, including more than 4 inches at Central Park.
RELATED: Click here to see the latest snow totals
Hazardous road conditions that accompanied the storm caused serious crashes throughout the region.
On Long Island, Suffolk County police report that there were 175 car crashes between 10 a.m. and 3 p.m. Saturday. Here's a photo of one from Eyewitness News reporter Stacey Sager:
A
pile-up crash on I-91 in Middletown, Connecticut
, involved nearly two dozen vehicles and shut down the highway for hours.
Eyewitness News viewers submitted snow photos from every end of the region. Check them out here:
Here's a current look at both temperatures and wind chills in the Tri-State: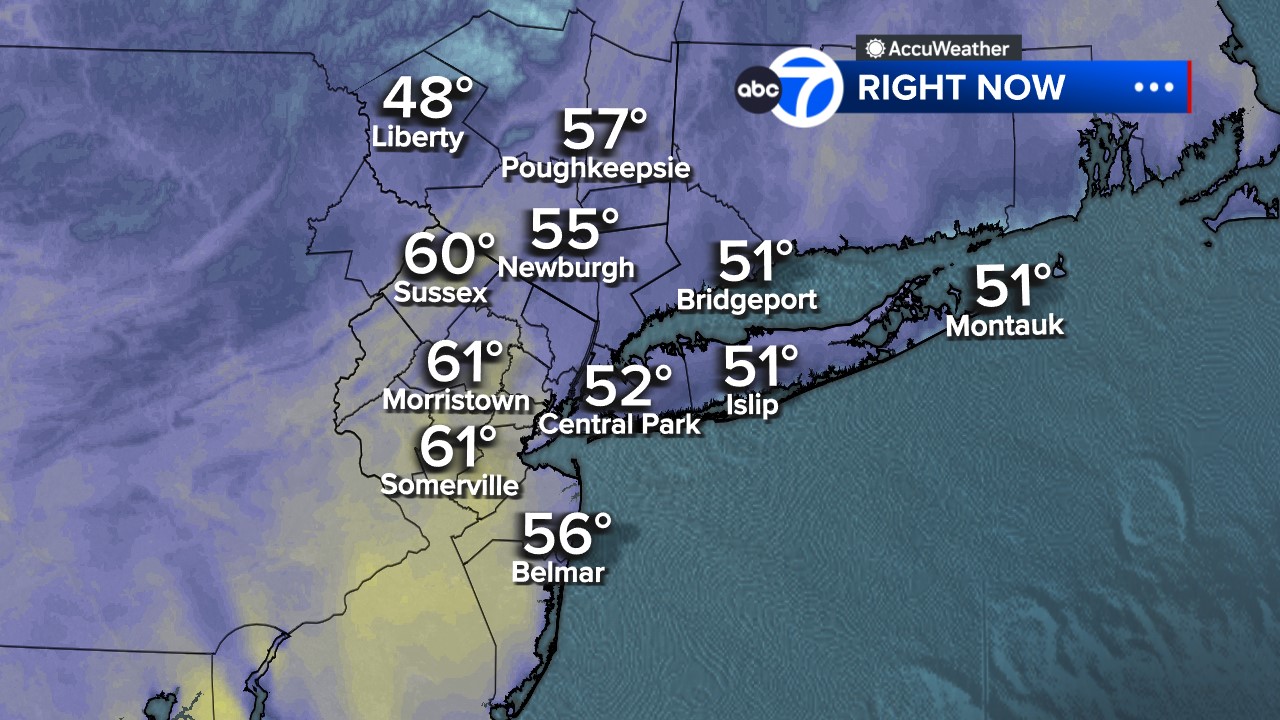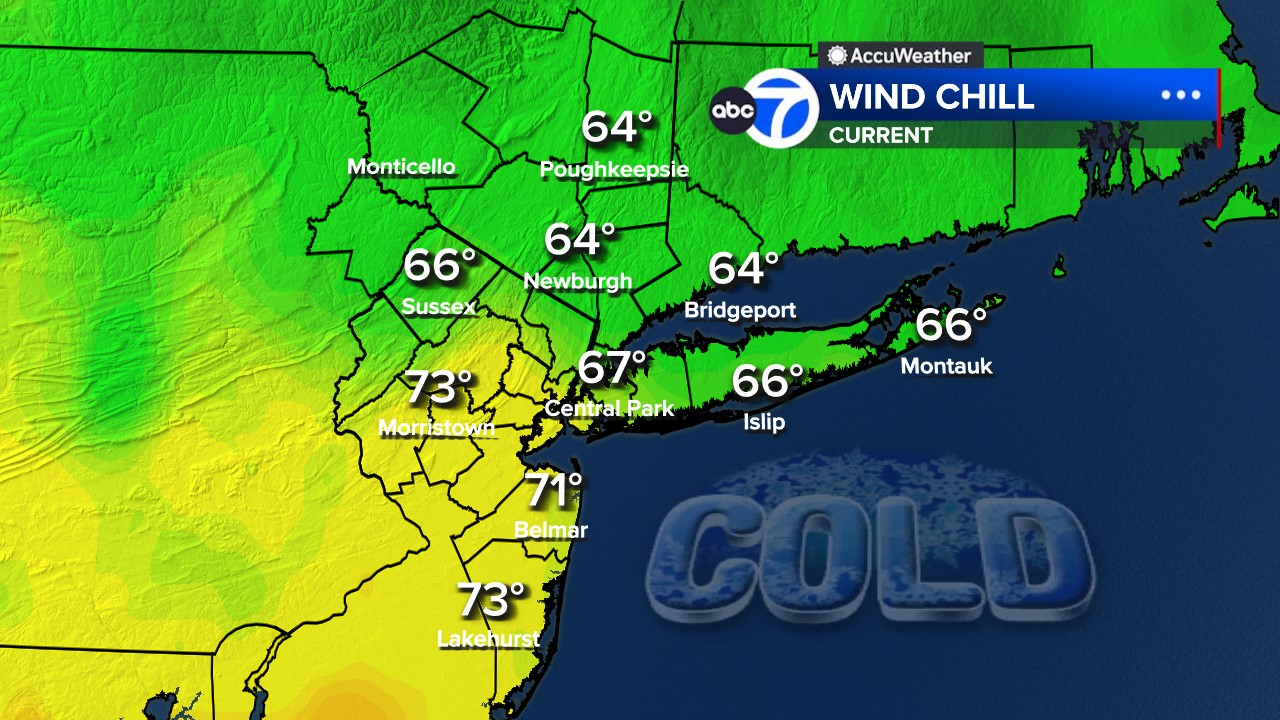 Check out the latest AccuWeather forecast for this storm here
. Stay with abc7NY for the latest on the winter weather.