JAMAICA, Queens (WABC) -- Nearly three months after a drive-by shooting left two family members dead and a third injured in Jamaica, Queens, the NYPD has not located the suspect, 28-year-old Victor Ocasio.
"We need your help. We need everybody's help because this is a bad man," said Lt. Kenneth Yule, Detective Squad Commander of the 103rd Precinct, NYPD.
Police accuse Ocasio of pulling up to a house on 170th Street in a red Kia Sportage and opening fire on the Quattlebaums' home in what may have been a revenge killing.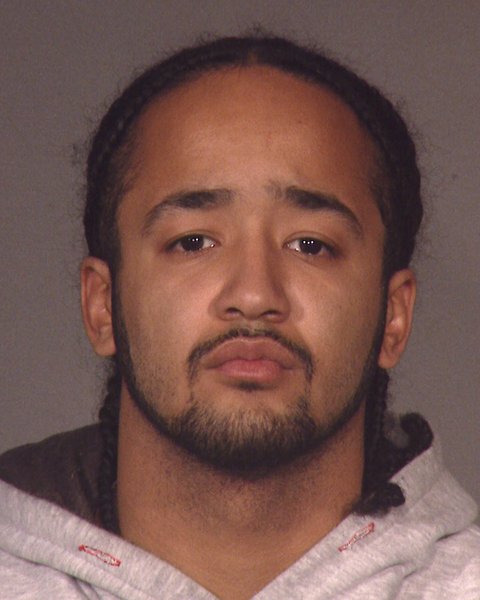 Victor Ocasio
"The crime itself is particularly heinous," Yule said.
Just hours before the shooting, police said they had arrested Ocasio's younger brother, Joseph Ocasio, outside the house on accusations he assaulted a woman there holding a baby.
Joseph Ocasio is due in court October 12th on charges of assault, harassment, child endangerment and menacing.
27-year-old Jasmine Quattlebaum and her cousin 28-year-old Herman Mullings were killed in the drive-by shooting, according to police.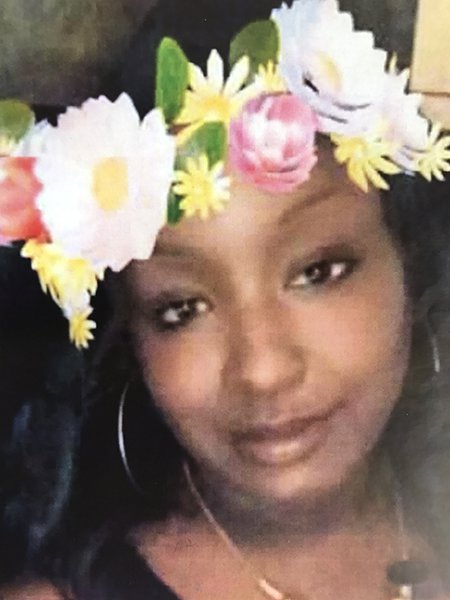 Jasmine Quattlebaum
Their cousin, William Watson, was also shot but survived, police said.
The shooting happened early the morning of July 5th, just as the Quattlebaum family was turning in for the night after spending the 4th of July holiday together.
Home surveillance video obtained by Eyewitness News shows the moments the Kia appears to pull up to the house as shots are fired out of the back driver's side window.
"For them to take her life like that, she didn't deserve that," said Justine Quattlebaum, Jasmine's sister.
Justine said she was startled by the gunfire and ran outside to find her sister dead on their front steps.
"I saw my sister laying on the bottom of the steps," Justine said. "I tried CPR. I tried everything."
Justine said she will never fully recover from the trauma the shooting caused.
"It hurts to even think about it," Justine said.
"I didn't get to say goodbye," said Alma Quattlebaum, Jasmine's mom. "By the time I got outside, my daughter was dead on the ground."
Police said Jasmine's cousin, Herman, was taken to the hospital where he was pronounced dead.
Herman Mullings
"We had a double funeral," Alma said.
Prior to the incident, the Quattlebaums said they would have described the Ocasios as good friends and neighbors.
"You call us your family and you could have called," said Alma, referring to Victor Ocasio. "You choose to pick up a gun instead of picking up a phone. We weren't at their house. They came over to where we lived. They violated us."
"He treated us like strangers in the street," said Jeffrey Quattlebaum, Jasmine's brother.
Jasmine leaves behind three children ages 10, 5, 6, who are now being cared for by Justine, Jeffrey, and Alma.
"That?s the only thing that keeps me going," Justine said. "Making sure they have the best life possible."
"I could cry, but I can't cry any more. There are no more tears to come out," Alma said.
Family described Jasmine as a hard worker and loving mom with big dreams. They said she had just finished school and was preparing for a new career so she could provide for her children.
"Everything was looking up for her," Jeffrey said. "We had big plans."
Family also described Jasmine as a great cook, known for her mac n' cheese.
"Just know if she was cooking, you were going to get mac n' cheese," Jeffrey said.
Detective James Gherardi said he believes Ocasio has gone into hiding since the shooting.
"Ultimately, we hope that someone in the public may have seen something, may have heard or knows where the suspect is," Gherardi said. "We would like nothing but closure and finality for this family in this case."
The NYPD Crime Stoppers is offering a $2,500 reward for information leading to the arrest of Victor Ocasio.
Victor Ocasio is described as a Hispanic male, about 6' tall, 180 pounds and is last known to have braids.
Anyone with information can call
Crime Stoppers
at 1800-577-TIPS or send a text to CRIMES (274637).