NEW YORK -- This week's "The Bachelor" picked up with Andi Dorfman, Nick's ex from "The Bachelorette," stopping by his Brooklyn hotel room.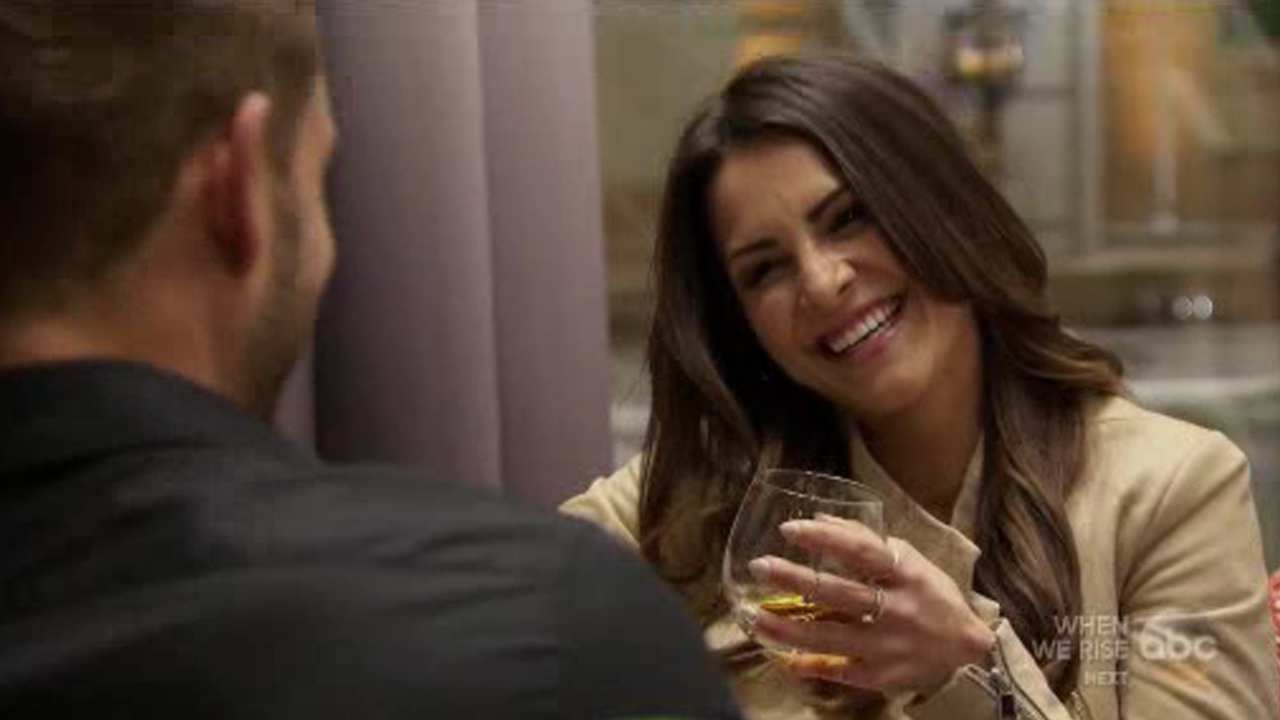 As that meeting was happening, the remaining four women were arriving for the big rose ceremony to see who would make the final three. Andi was like, "So here you are dumping 29 girls..." and Nick said, "Maybe 30!" He said he would not get engaged to someone he was not in love with. Yikes. He also told Andi he wasn't sure if he would sleep with any of the remaining women and Andi was like do what you want to do, you've met their families, go for it! Ha! Andi also asked him if he regrets outing the fact that they had slept together on national TV and he said he felt bad about it because of the backlash she had to deal with afterward. They seemed to make their peace with each other.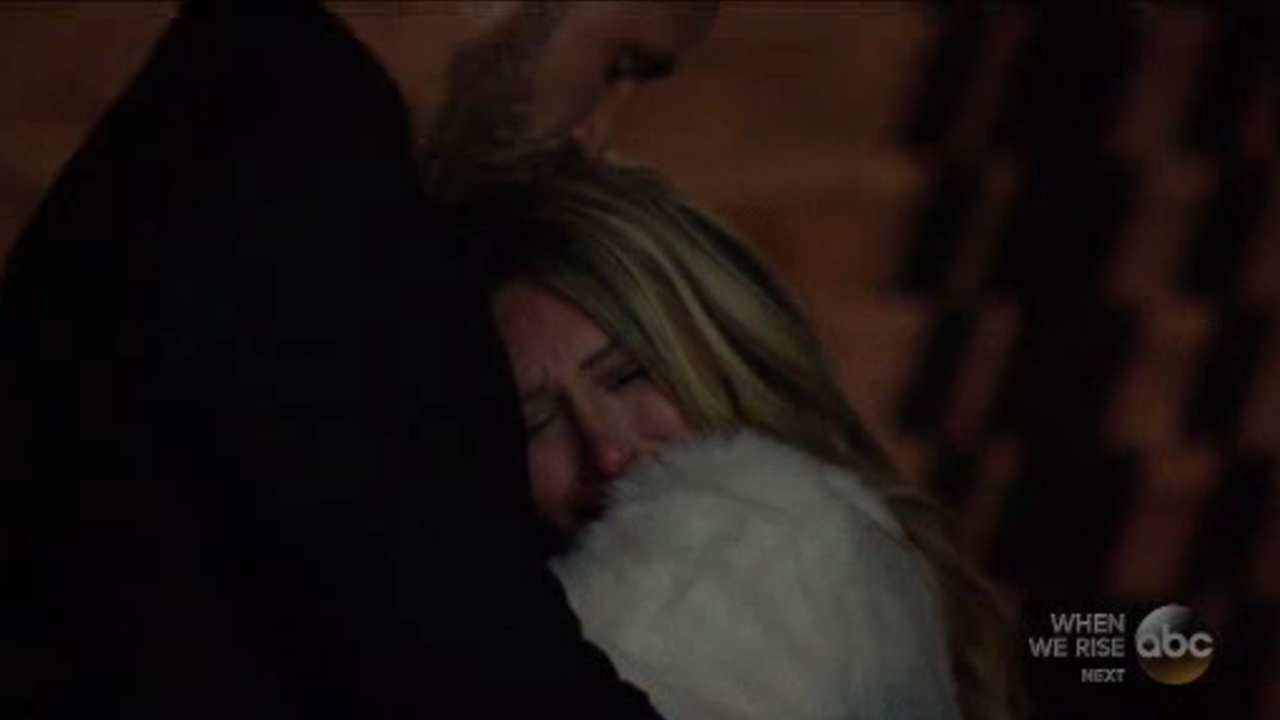 Then it was time for the rose ceremony. Nick gave roses to: Raven, Rachel, and Vanessa. That meant Corrine was going home! Well, she had a good run folks! She lasted much longer than most people thought. Poor Corrine, burst into tears right in front of the other girls. As Nick walked her out, she started to apologize and said that she was "sorry" if she ever did anything to make him upset. He told her she never did anything wrong and she shouldn't second guess that. He told her he was, "going to miss the hell" out of her. She wished him luck and he sent her off in a limo. He probably should have given Corrine a real reason though, she's not getting very much closure.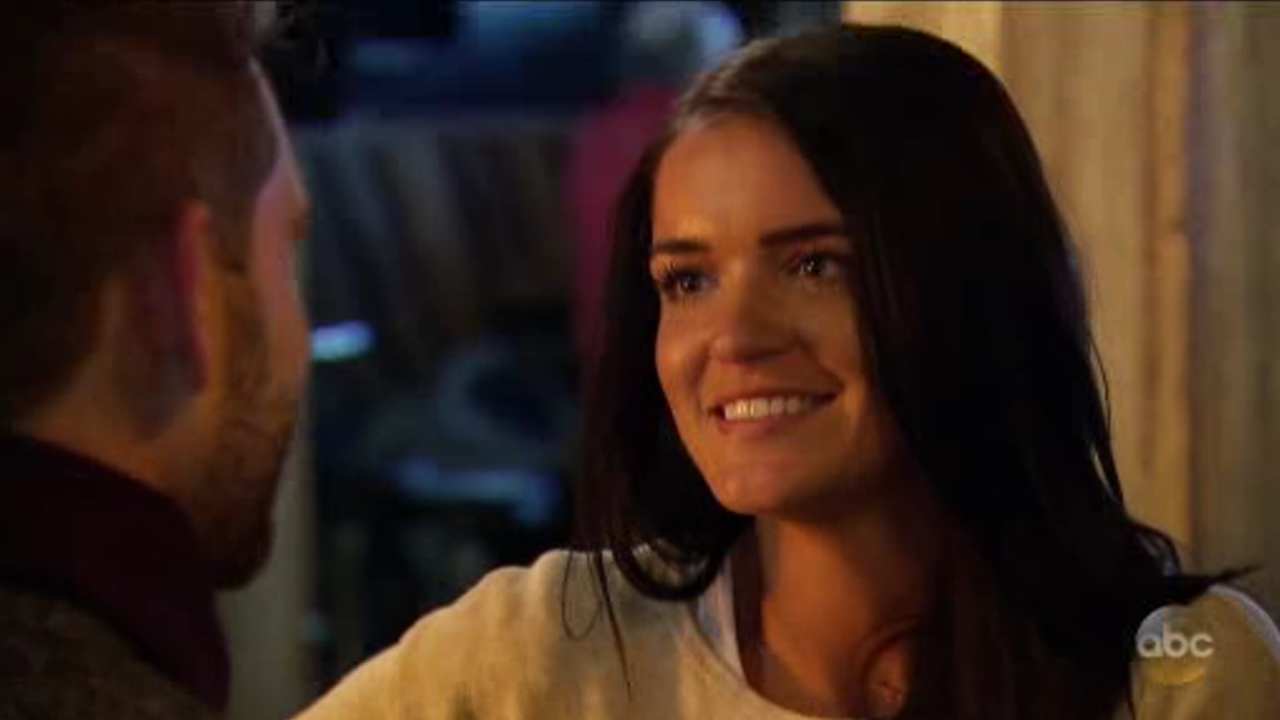 The final three were off to Finland for their fantasy dates! Raven was up first and she plans to tell Nick that she's never been properly pleasured by a man. TMI? Well it seems the dinner conversation should be interesting! Raven also revealed that she has never told anyone that she loved them before. After a helicopter, they went to a local pub and played darts, where Raven called him "Nicholas." After some shots by the fire, they recapped their time in her hometown. She asked him how her talk with her parents went and he told her it was great.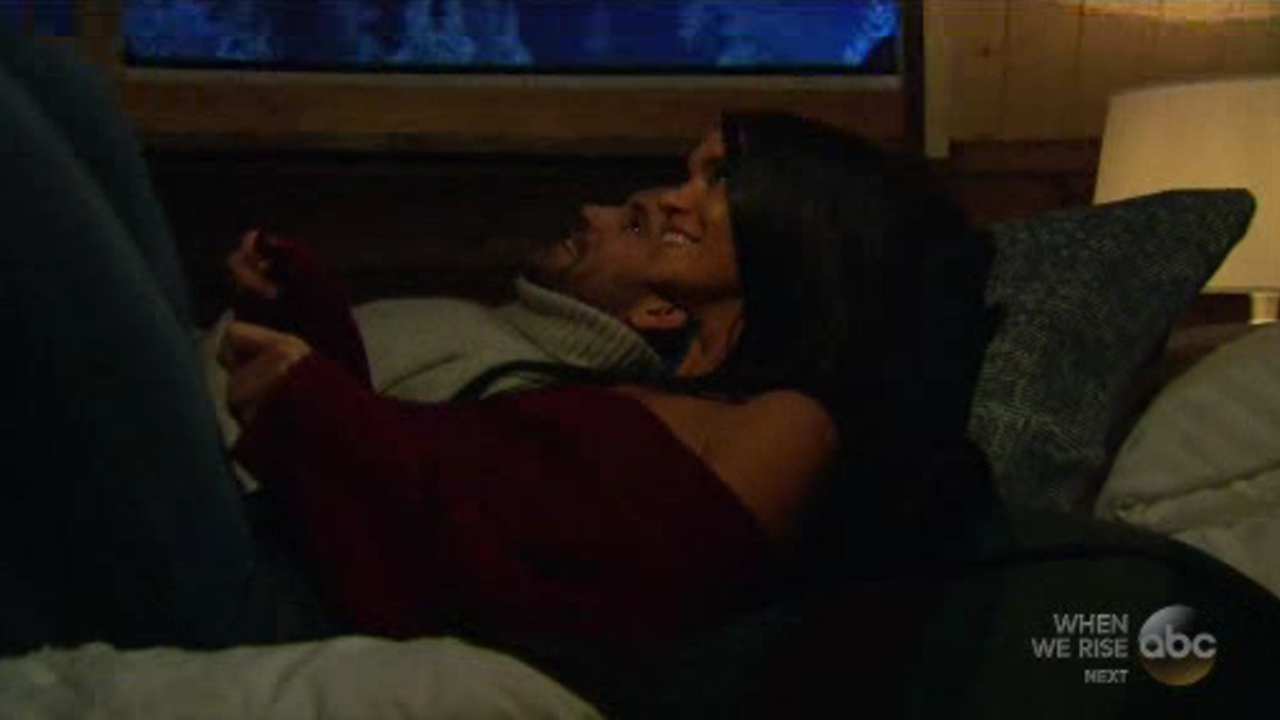 Later that night, Raven decided to reveal to Nick that she not only loved him, but she's hoping he's the one to finally give her the big O. Nick was happy to hear that she felt more strongly about him than her ex, because she never said, "I love you" to any man before. She gave a beautiful speech where she said he dad wished for an easy love for her and that it was easy for her to see him as a husband, father, and someone she loves. It was amazing. She then talked about how she's only been "sexually active" with one man before, so this is a bigger deal for her than the other girls. She said that she wanted to remind him of two things, the first being that she's only been with one person and the second that her ex never made her orgasm. Nick said he didn't know if he would go through with sleeping with her or not. He wants to make sure he's making sound decisions and not basing them on sex.
Next week, it's a three-hour extravaganza! We get a one-hour conclusion of the fantasy dates and then two-hours of "The Women Tell All." Jasmine, Corrine and Taylor promise to provide a lot of fireworks!