BUSHWICK, Brooklyn (WABC) -- 18-year-old Sergio Reyes was fatally shot by police after officers say he aimed a fake gun at them.
The incident happened in the dark of the night around 12:40 Sunday morning. What police likely could have not known at the time, was the gun Reyes had was a pellet gun.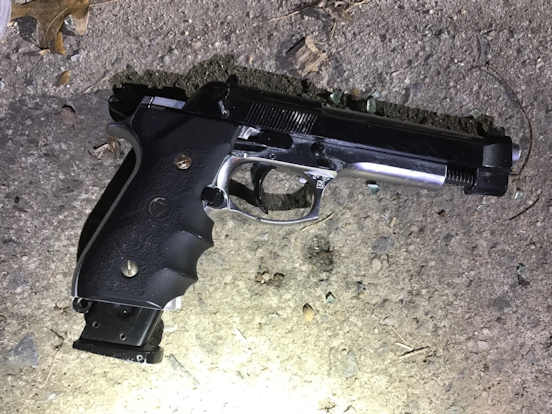 "Even if police would have shot him in the foot. If someone can please help me with justice for the family," says Sergio's father, Antonio Reyes.
Fighting back tears, Reyes' father says he wasn't aware his son even owned a fake gun. The high school senior's aunt doesn't understand why officers fired so many shots.
The chain of events started at the Garden Deli in Bushwick. The NYPD responded to reports of an armed robbery with a suspect who they thought was holed up inside. By the time officers arrived on scene, Reyes had already fled. He was spotted moments later just down the block.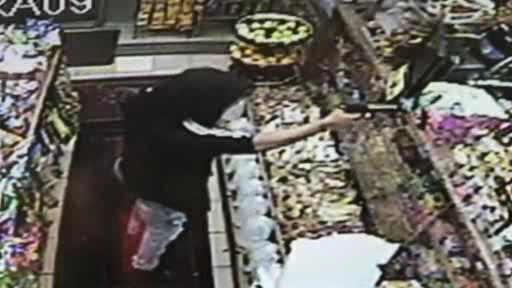 "The officers gave verbal commands, and engaged the suspect in front of 169 Starr Street. The suspect had a black firearm in his hand, and raised it towards the officers," said Chief of Patrol Terence A. Monahan.
The deli clerk says Reyes tried to steal beer, and when he told him he had to pay for it, Reyes allegedly threatened to kill him.
For neighbors, meanwhile, the shooting left them on edge.
"It's terrifying. Even thought it was the police doing the shooting - it's still terrifying," said one nearby resident.
Reyes' father says his son called him around 9 p.m. Saturday saying he was on his way home. He was running several hours late, but his father does not know why.
Reyes was shot by police just four blocks from home.