NEW YORK (WABC) -- A former New York City police officer was sentenced Wednesday to nine years in a plea deal after he opened fire into an occupied car last year while drunk.
Brendan Cronin, 29, of Yonkers, was charged with attempted murder for firing 14 shots at a car stopped at a traffic light in Pelham in April 2014.
Six of those shots hit Joseph Felice, of Westchester, who nearly died. Cronin pleaded guilty in September to attempted murder, assault and drunken driving.
The bizarre shooting happened after Cronin had spent the day doing drills on vehicle stops while at a nearby NYPD training facility. Afterward, while off-duty, he went out for drinks and allegedly got kicked out of a City Island bar for fighting. He parked near Sixth Avenue and Lincoln Avenue, approached Felice's car and started shooting, using his service weapon.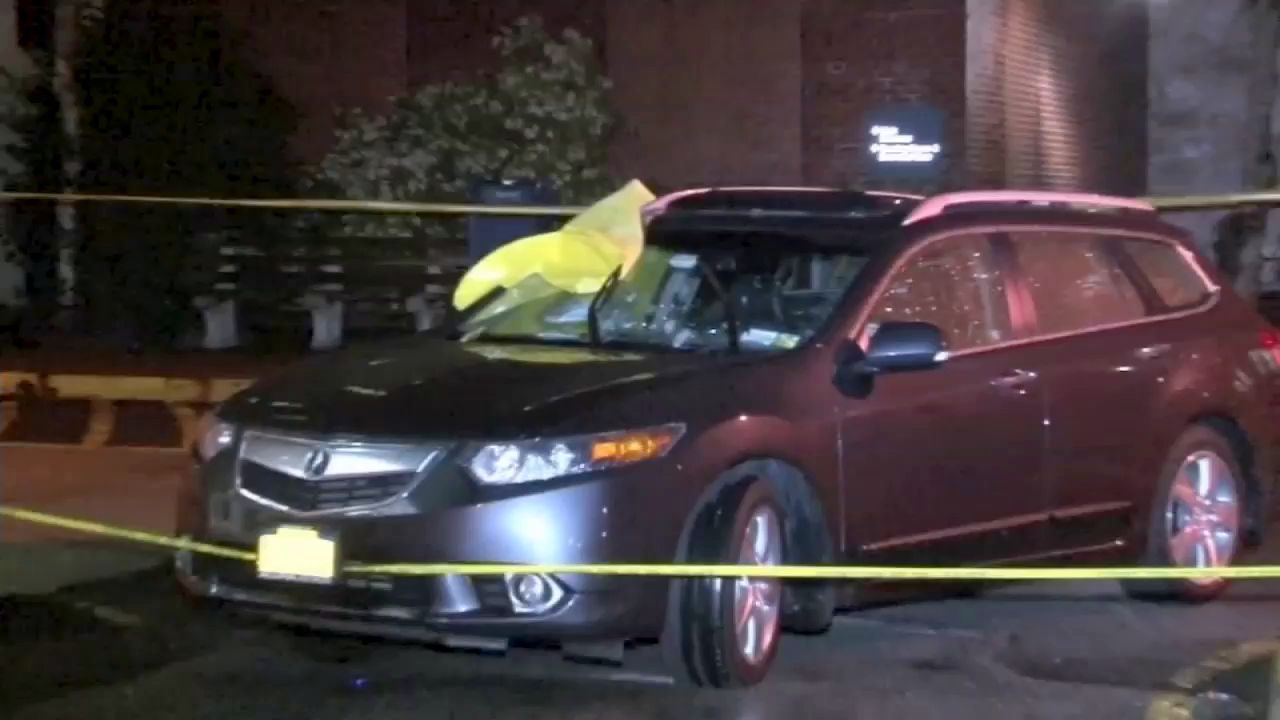 Cronin told prosecutors that he doesn't remember firing his weapon.
Rob Borelli was in the car with Felice but wasn't struck, and he drove Felice to the hospital.
Felice and Borrelli have filed lawsuits against Cronin, New York City, the NYPD and the officers who were with Cronin that night.
Cronin showed little emotion during the sentencing but did turn and offer an apology.
"I most sincerely wish and offer a heartfelt apology to Mr. Felice and Mr. Borrelli and their families. I'm so very sorry", he said.
The former NYPD officer took responsibility for unloading his service weapon while off duty into the car nearly two years ago.
Wednesday both Felice and Borrelli said they were emotionally scarred.
"No one can imagine.what this event has done to my family, my wife, my son. It's indescribable," said Felice.
Cronin was a 6-year veteran, assigned to the 46th Precinct.
He admitted drinking whiskey and beer the day of the shooting, which came after in-service training at Rodman's Neck. In September he pled guilty to attempted murder, assault and DWI.
"Where were all his friends and his allies, his NYPD officers who drank with him on duty at lunch, who drank with him afterwards, who let him get in his car drunk" said Borelli.
The judge could have sentenced Cronin to anywhere from 5 to 25 years in prison. The victims were hoping half of the maximum.