LONG BRANCH, N.J. (WABC) -- Authorities responding to a report of a house fire on the Jersey shore found a family of four seriously wounded inside a bedroom, and investigators believe they might be victims of a murder-suicide, a prosecutor said Wednesday.
The fire is not considered an accident, according to the Monmouth County Prosecutor who said the victims appear to have sustained injuries from more than just the fire. He did not elaborate.
The fire was reported late Tuesday in the family's Long Branch home on Joline Avenue, not far from the beach.
Rescuers attempted to enter the house but were pushed back by the flames.
"Police tried to get in but the house was fully involved," Long Branch Public Safety Director Jason Roebuck said.
When firefighters were able to get inside, the victims were "found in the same upstairs bedroom and they were struggling to survive," said Marc LeMieux, first assistant Monmouth County prosecutor.
A couple and their two children were taken to a hospital, where they died. Some of their injuries were unrelated to the fire, LeMieux said.
The victims were identified as Lyndon "Shane" Beharry, 35; Beharry's common-law wife Amanda Morris, 29; and their children, 7-year-old Brandon Beharry and 4-year-old Brian Beharry.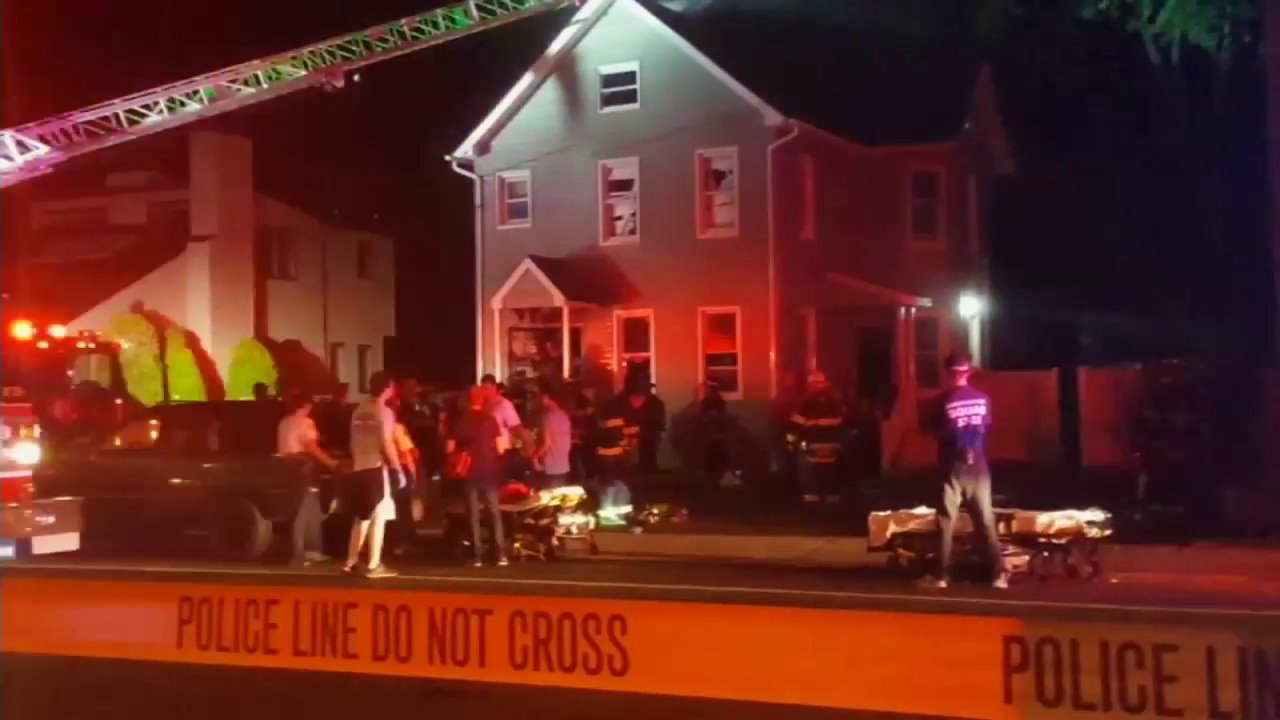 Lyndon Beharry worked for the city's public works department.
"He was an excellent mechanic and a very good-natured person," department director Fred Migliaccio told the Asbury Park Press.
Investigators determined that the blaze ignited in more than one spot, and it didn't appear to be accidental, LeMieux said.
A cousin of Shane Beharry was alarmed by the suggestion that it could be a murder-suicide.
"We were like brothers. We would go to the water parks with the kids on the weekends. I don't know how they could say this. They lived very happily," Ronald Beharry, who was also a neighbor, said.
Beharry said that he last saw his cousin, who is originally from Trinidad, earlier Tuesday night and that everything was fine with the family when he left.
The outside of the home showed little fire damage and all of it was confined to the second floor.
Autopsy results might not be available until Thursday, authorities said. The investigation remains ongoing.
The Associated Press contributed to this report.