NEW YORK -- The women were still reeling from Nick's announcement that he wasn't sure he would find his future wife among them. So what do you do when something like this happens? Call in Chris Harrison to the rescue!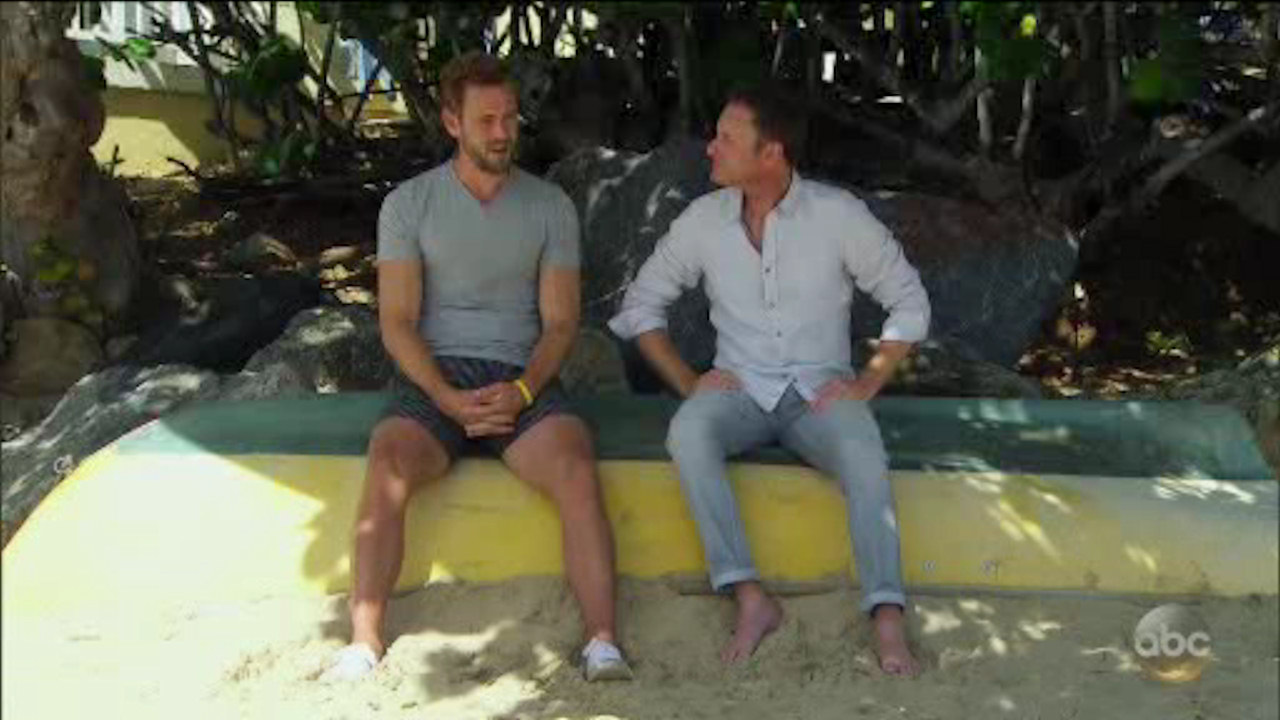 He's worried that he's felt confident in his past relationships and has had it not work out. Nick told him that he's considering walking away from everything. Surprisingly, that was the end of the conversation!
After a short walk on the beach in some short shorts, Nick returned to the ladies' hotel room to talk with them. He told them that he's had great moments with all of them. Nick decided to stay! Chris Harrison is a wizard! He told the women that he was cancelling the rose ceremony and they would all be heading to the island of Bimini! The first date card arrived for Vanessa and it said, "Let's go deeper..."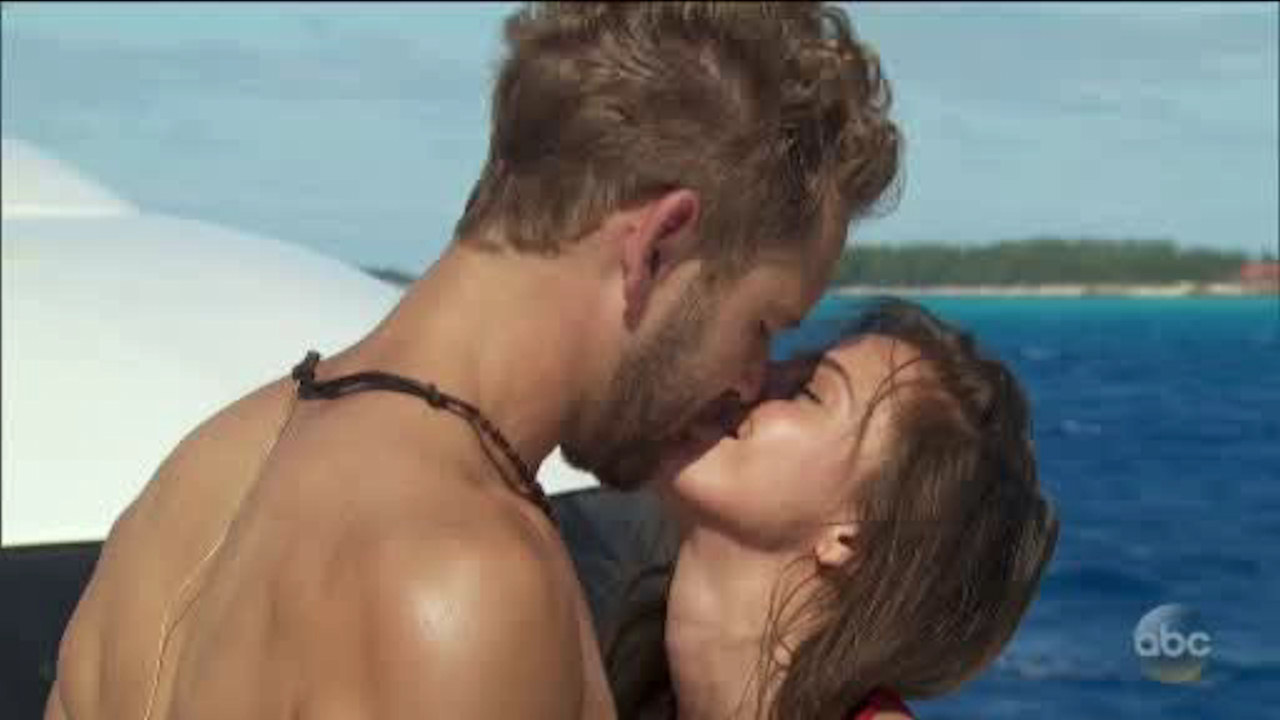 While onboard a boat, Vanessa told Nick that she is a little hesitant after his outburst in St. Thomas. He said that his heart feels like he knows so much about her, but really his head is telling him there's still a lot that he doesn't know. Following their short talk, they kissed and enjoyed the ride. They eventually did some snorkeling and more kissing. Vanessa says she's falling in love with him, and she wants to find the right time to tell him.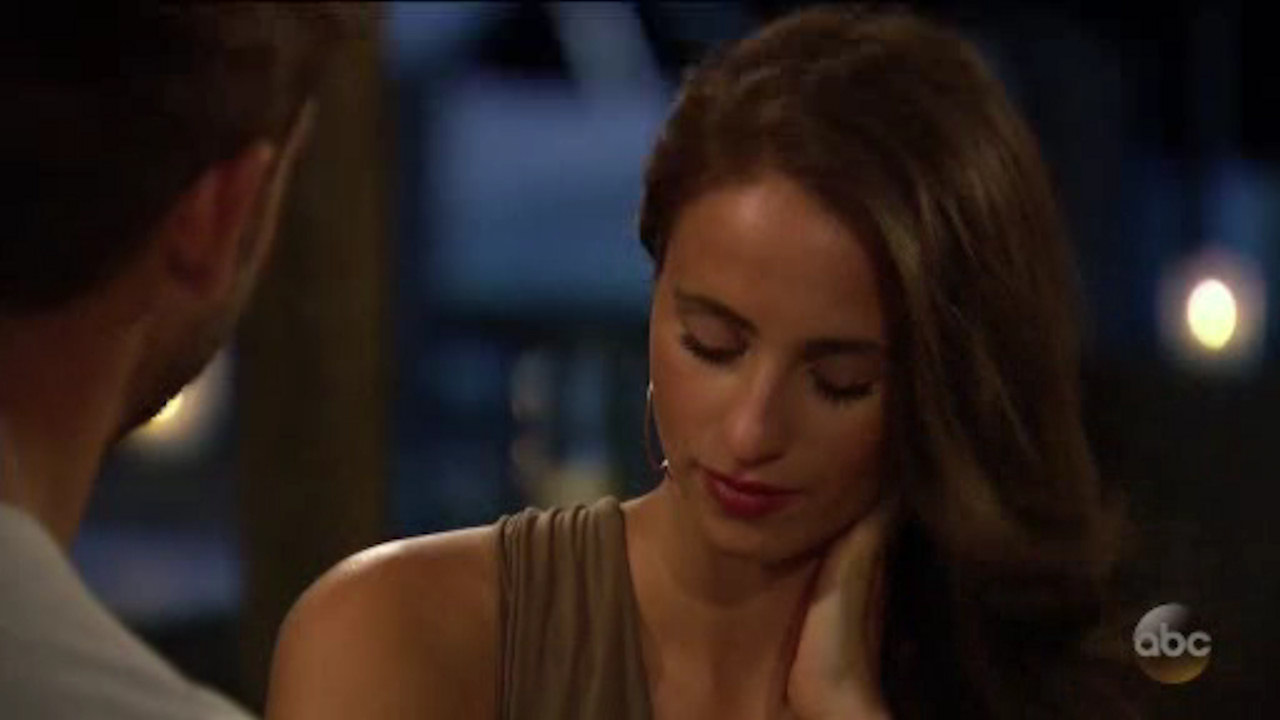 Later, they had dinner and Vanessa told him that she can see a future with him and really wants to bring him home to meet her family. She said she feels like things are "easy" with him and that's something she really wanted out of her next relationship. She then made the gutsy move of telling Nick that she is falling in love with him. Instead of freaking out and sending her home, Nick kissed her! He told her that he's had great loves, but he knows that there is a greater one and that he really, really likes her. He added that he will only say it to ONE woman this season, so he's taking it slow. Vanessa seemed disappointed that he couldn't say it back. As they walked away from dinner together, she seemed a bit distant! Hopefully her reaction doesn't hurt her in the long run.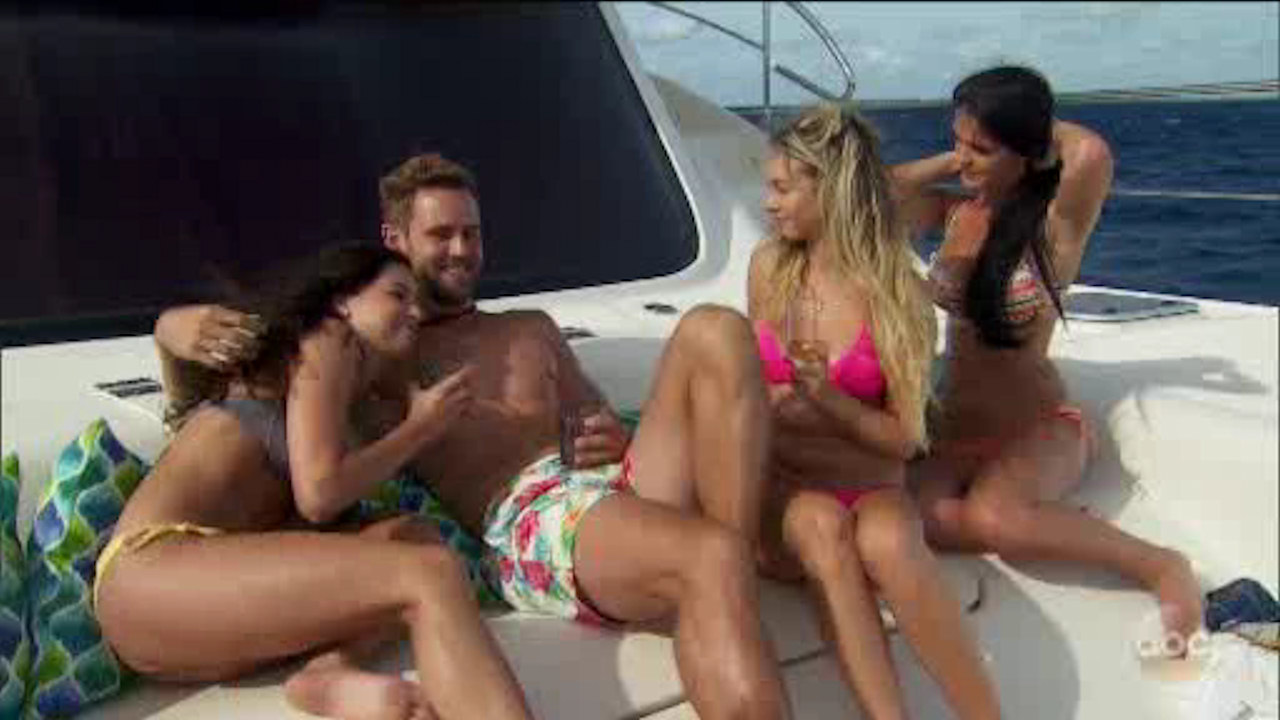 Corrine, Kristina, and Raven were the unlucky trio chosen for the group date. 'Let's jump in with both feet first," the group date card read. They all boarded a boat where there were some uncomfortable moments with putting on sunscreen, and then they dropped an anchor near a private island. Nick told the ladies they would be swimming with sharks, without a cage. Ha, well a shark attack would be one way to end this crazy season! Kristina got scared and Nick comforted her aboard the boat. Corrine was horrified that the attention was on Kristina instead of her.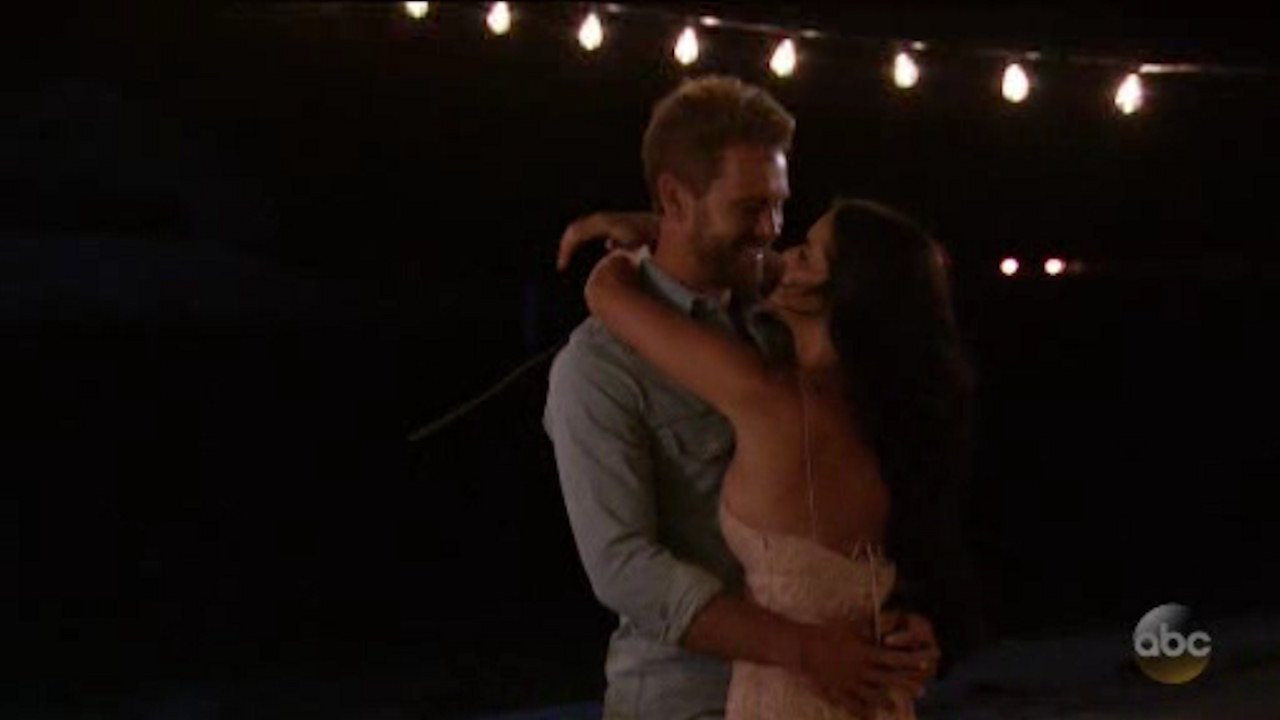 For part two of the date, Nick spent some time speaking with each of the ladies one-on-one. Nick cried when telling Kristina about how he has to send some of them home and how he was worried about not finding someone after sending Danielle L. home. Corrine meantime, sat on the couch pounding back cubes of cheese. Trust me that will give you horrible breath! Let's hope she has some mints handy. Raven used her time wisely. She spoke to Nick about what her family is like and how her "daddy" was diagnosed with lung cancer. She told him, "They're going to be so excited to meet you." Isn't that confident! At last it was Corrine's turn. Nick tried to reassure her and kissed her and she said she hoped that she could make him feel "the same way." Nick picked up the date rose and offered it to Raven! What?! It seemed like Kristina had it in the bag! Corrine, of course, is horrified at her misfortune. Nick led Raven away to a beachside concert.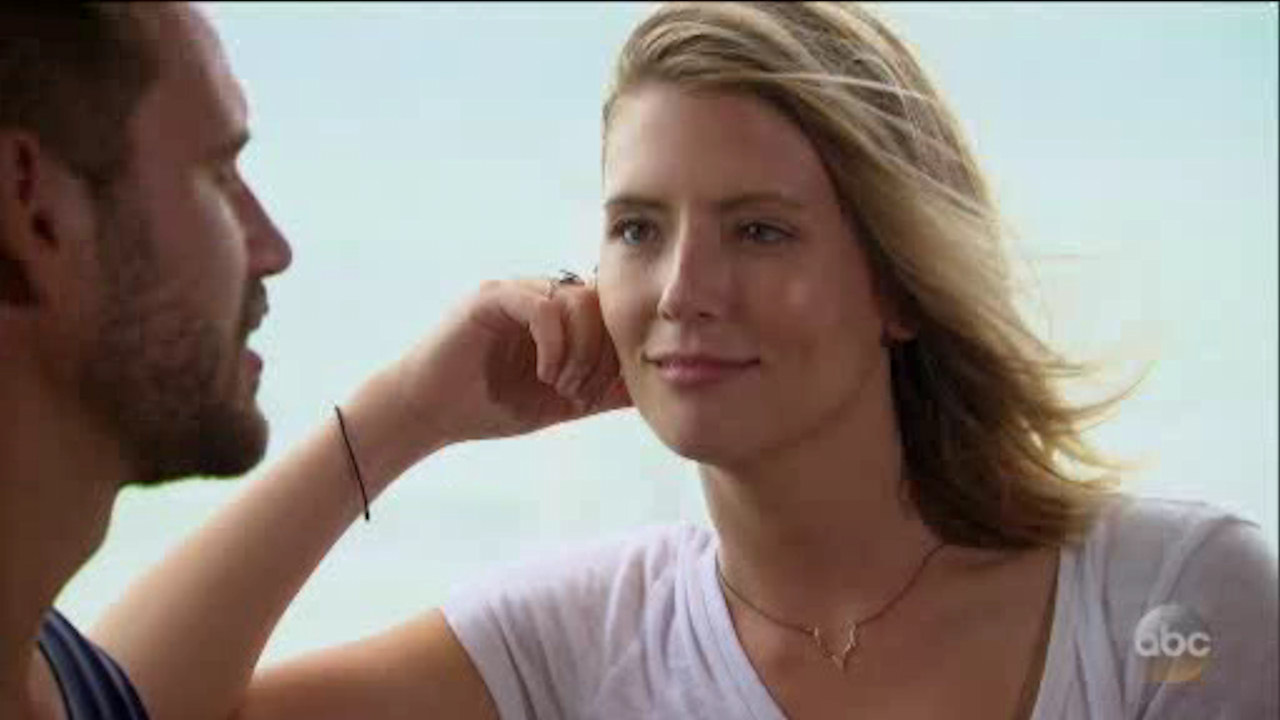 Danielle M. got the last coveted one-on-one date before hometowns that read, "Let's ride off into the sunset together." That meant that Rachel would get the other one-on-one! Danielle went riding off on a bike ride through the town with Nick. They stopped for some local snacks and souvenirs. Although it seemed like they were having a great time, Nick said that he felt like they needed to try to catapult their relationship to get it back on track. Uh oh, it seems like Danielle is falling behind.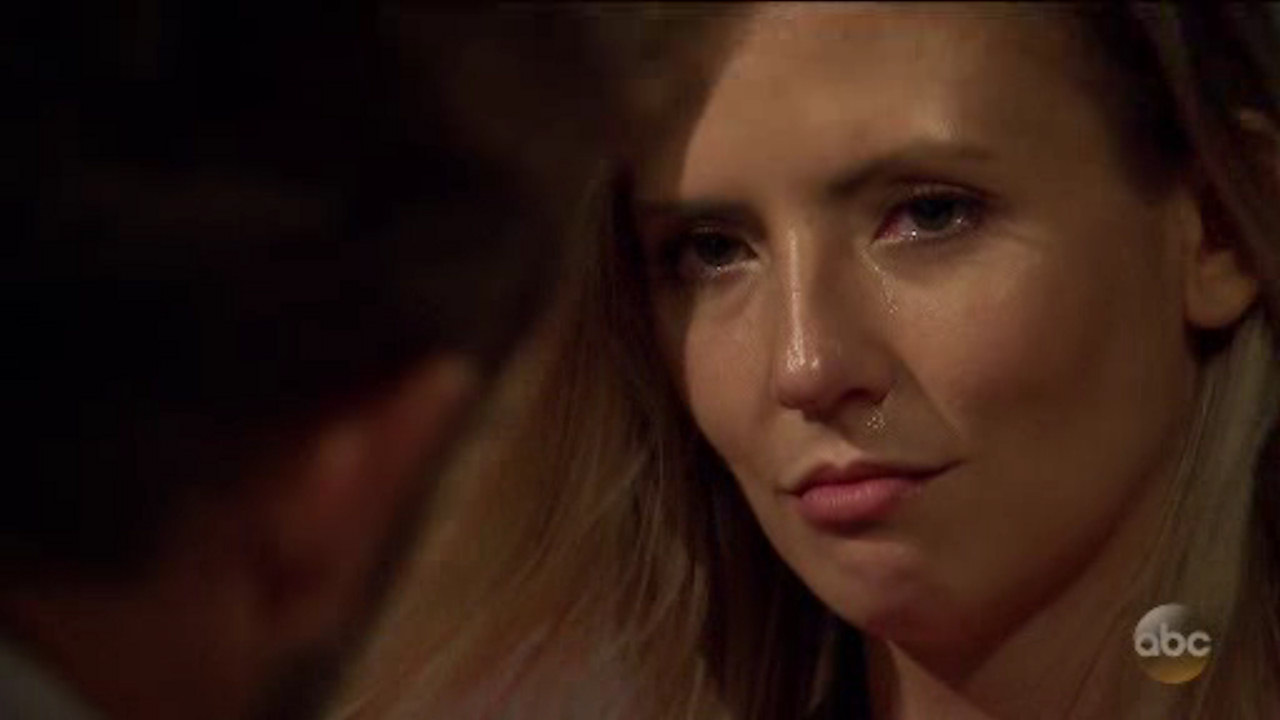 During dinner, Danielle whispered her way through the evening. It seemed like there were some uncomfortable pauses. However, she decided to bare all and tell him that she cares a lot about him. She seems great, but aren't they a bit boring together? In that moment, Nick realized, she wasn't the one for him. He decided to tell her goodbye. He told her she was so great, and she replied, "not great enough." Ouch.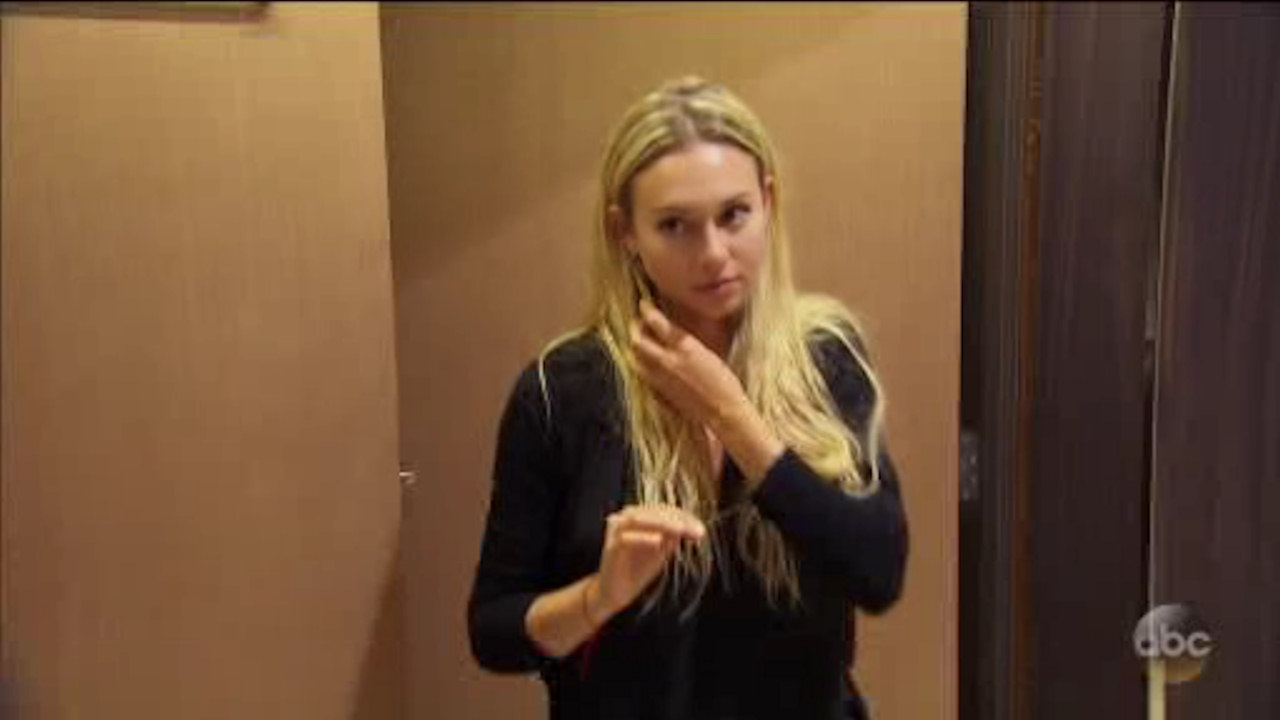 Back at the hotel, Corrine showed up to Nick's room to spend some time with him. He offered her a drink, although he was really surprised! Corrine told him that she wanted to see how he was doing and wanted him to know that she was "there for him." She told him to go to his room for a bit. She told him, "Let's dive into bed." So they started giving each other massages. He told her to "slow down." Then he said, "I don't think this is a good idea." He told her that it's better to wait and that she shouldn't feel bad. Corrine just kept saying, "Oh my God." She was so embarrassed he turned her down. She said she tried to do something "nice and very cute for Nick" but it just backfired. Um, yeah. As Corrine walked towards the doors to leave the building, two giant sliding automatic doors opened for her to walk out...yet she pushed open a side door. Why? It was kind of weird.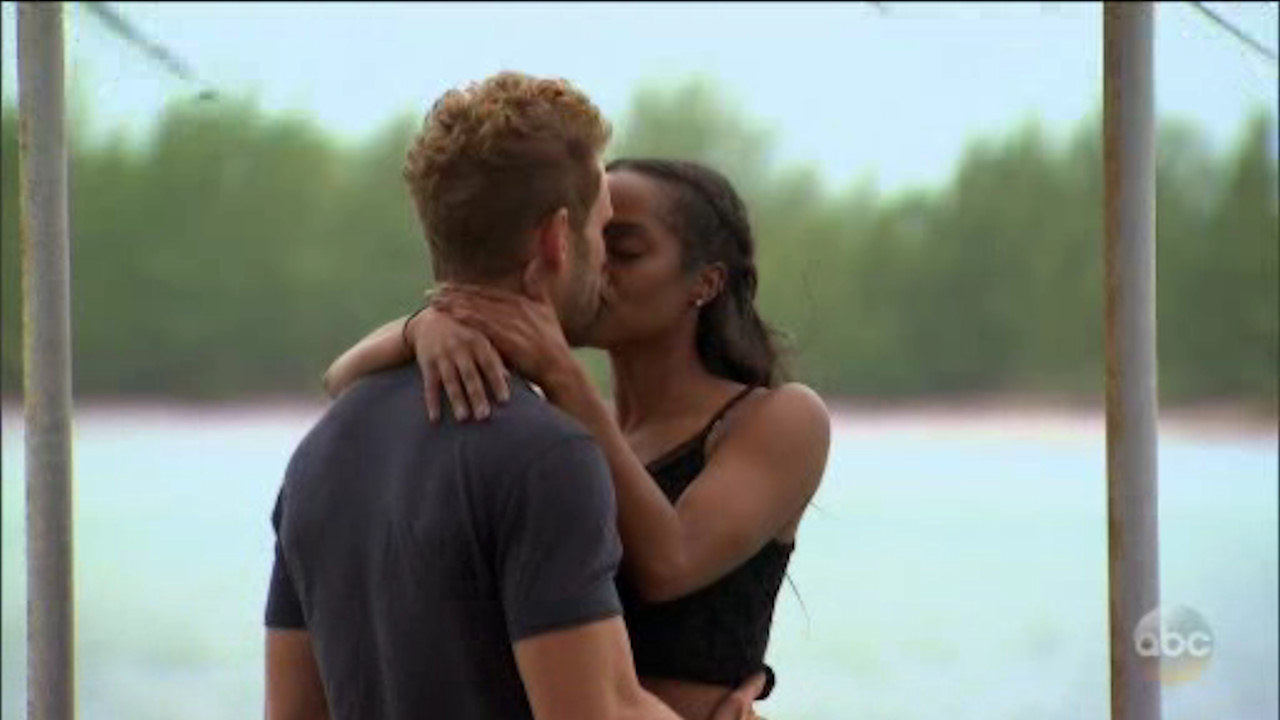 The next day, Rachel and Nick went to a local bar in Bimini to have a beer. Her date card had said, "Rachel, Let's get a taste of the local flavor." While sitting at the bar, she told him not to forget to call her father "sir" and "Mr. Lindsay" if he ends up going to her hometown. Rachel told him that she's never brought home a white guy. She told him not to worry about it because there are people of different races in her family. So after their drinks, Rachel headed back alone to meet up with the other ladies to get ready for the rose ceremony. Apparently she had a mini date, and doesn't get the second half with dinner.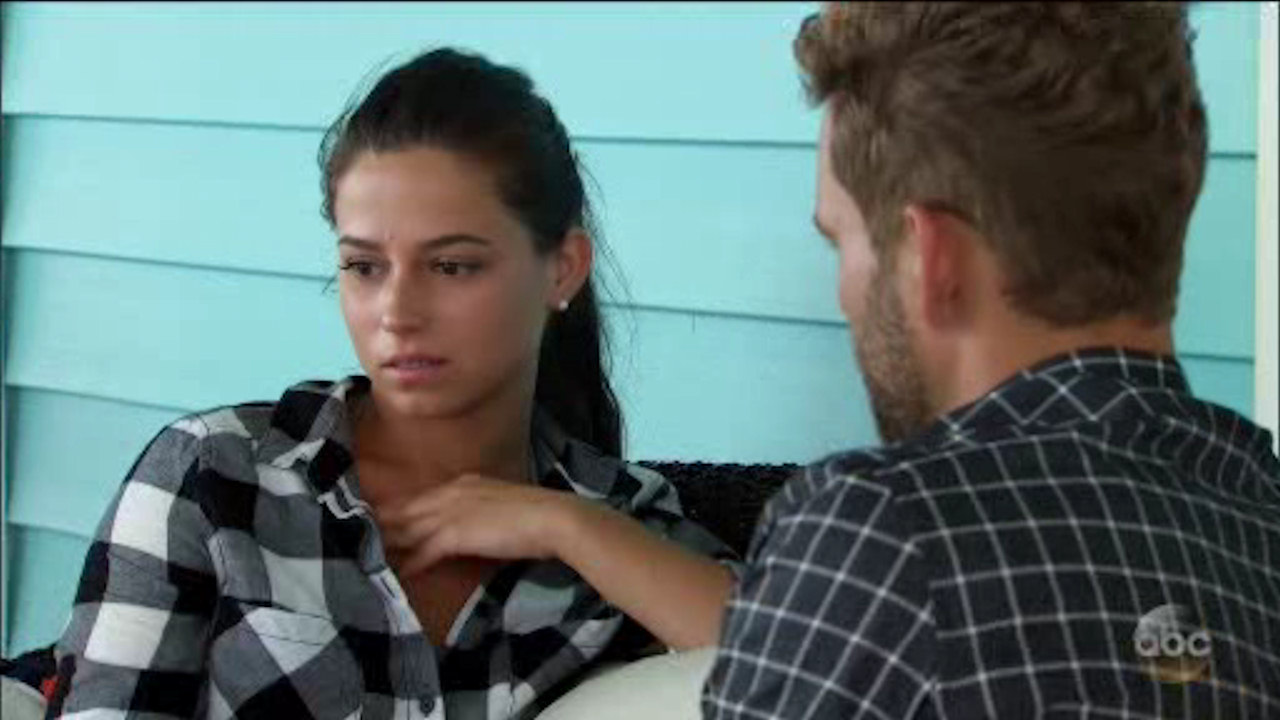 Finally, it was time for the cocktail party and rose ceremony, but not so fast! Nick decided to go visit the women's house and asked to speak to Kristina. He led her outside and broke her heart! It was awful. She told him that he didn't give her a fair chance. Nick tried to tell her that he just feels more strongly about the other women in the house. He told her she deserved more. He gave her a hug, and she ran inside to the waiting arms of the Nick's remaining girlfriends who told her it would all be ok. Then the other ladies started crying because they felt like everything seemed to be in turmoil. They were worried that there might only be three hometowns. The preview shows Nick unsure of whom he wanted to give hometown dates to. Stay tuned, next week is the hometown episode!