KABUL, Afghanistan (WABC) -- A suicide attacker rammed an explosives-laden motorcycle into a joint NATO-Afghan patrol Monday, killing six American troops, including an NYPD officer, in the deadliest attack on international forces since August.
The attack happened as Taliban fighters overran a strategic district in southern Helmand province, the scene of some of the deadliest fighting between the Taliban and international combat forces prior to the 2014 withdrawal, adding weight to Pentagon predictions that the insurgency is gaining strength. The soldiers were targeted as they moved through a village near Bagram Airfield, the largest U.S. military facility in Afghanistan, NATO and Afghan officials said. The Taliban claimed responsibility.
A U.S. official confirmed that six American troops were killed and two wounded. An Afghan was also wounded. Among the dead was NYDP Detective Joseph Lemm.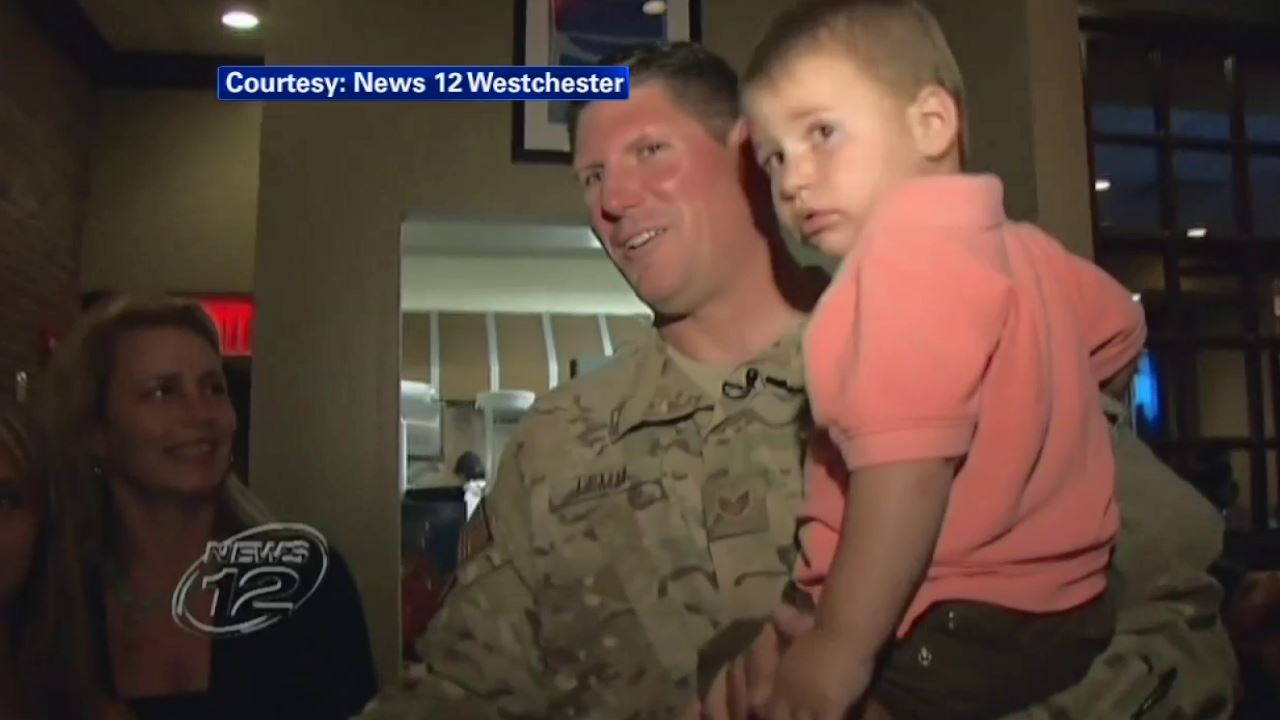 And in the small town of West Harrison, news of Lemm's death traveled quickly. Flags in the center of town already at half-staff, and friends and acquaintances recalled encounters with him. His barber, Fred Riguzzi, called him a friend who rarely talked about his deployments:
"He'd talk a little bit, but not much," he said. "Saying, 'I'm going to be deployed. I'll be gone for a certain amount of time. Looking forward to getting back home and being with my family.'"
On Tuesday, Air Force staff huddled outside the front of the Lemm's home, where he lived with his wife, teenage daughter and young son. Not far away in the Bronx, bunting hung outside the 50th Precinct where Lemm worked as a detective in the warrant squad. He was on his third tour when the suicide bomber attacked his patrol.
Police Commissioner Bill Bratton released a statement on his death saying:
"Earlier today, we lost one of our Finest in a suicide bombing in Bagram, Afghanistan. Detective Joseph Lemm epitomized the selflessness we can only strive for: putting his county and city first. Detective Lemm not only served New Yorkers as a member of this Department, but served his country as a member of the U.S. Air National Guard. Detective Lemm was a 15-year veteran of the NYPD and was promoted to Detective in January of 2014, serving in the Bronx Warrant Squad. As a member of the NYPD, Detective Lemm was deployed three times, twice to Afghanistan and once to Iraq. Detective Lemm leaves behind a wife and two children. Tonight, we grieve and we remember this selfless public servant who dedicated his life to protecting others."
Also among the six dead was Sergeant Louis Bonacasa, of Nebraska, who along with Lemm was from the 105th Air Wing at Stewart National Air Guard in Orange County.
"It's heartbreaking," Orange County Executive Steven Neuhaus said. "Men and women serving there and losing their lives there are ordinary as they live like us, but they are doing heroic action over there."
A 2013 video showed Lemm surprising his family after being away at war for 10 months, serving in his favorite role as a father.
"Loved his family, loved his kids," Riguzzi. "A great guy, an All-American guy."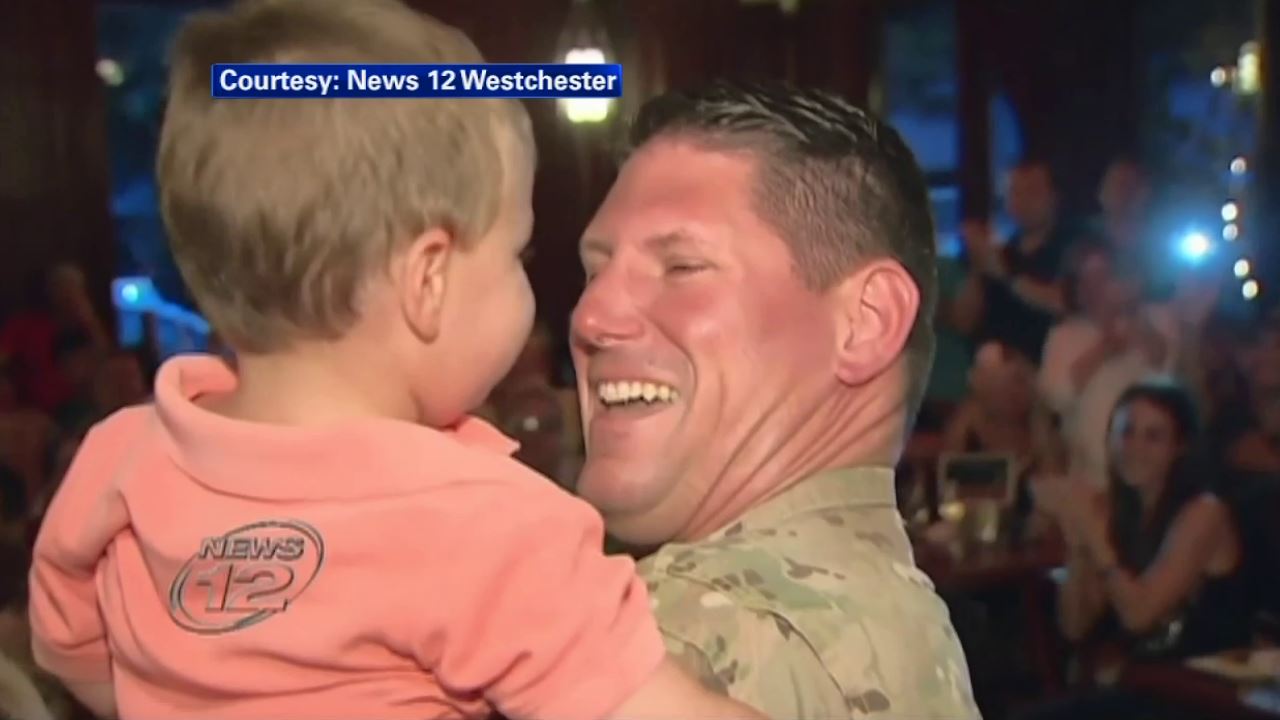 Mayor Bill de Blasio and New York Governor Andrew Cuomo ordered flags to be flown at half staff immediately through sunset on December 25.
PBA President Pat Lynch also released a statement:
"Our thoughts and prayers are with the family of Det. Joseph Lemm, Bronx Warrant Squad, who was killed while serving with the U.S. Air National Guard in Afghanistan. His selfless dedication to both his city and his country made him truly the finest of the Finest. His memory will be honored and his sacrifice will never be forgotten."
In Washington, White House press secretary Josh Earnest said the nation's thoughts and prayers are with the victims, their families and their loved ones, and that the U.S. will continue to work jointly with Afghans to promote peace and stability in their country.
"Our heartfelt sympathies go out to the families and friends of those affected in this tragic incident, especially during this holiday season," U.S. Army Brig. Gen. William Shoffner, head of public affairs at NATO's Resolute Support base in the Afghan capital Kabul, said in a statement.