PEARL RIVER, Rockland County (WABC) -- An SUV slammed into a house in Pearl River and sparked a fire early Friday, and the driver was later charged with leaving the scene.
Police say the vehicle struck the first level of the house on Sickletown Road at about 2 a.m. and was hanging into the garage area.
The SUV hit a gas main, setting off a fire that spread into the home.
A police officer and the homeowner tried to extinguish the blaze to no avail.
"It was a gas fed fire in the house, an SUV wedged under the house, smashed into the gas meter, knocked off the top of the gas line and the gas was feeding a fire," said Mike Donovan of Orange and Rockland Utilities. "When utility workers capped the gas leak, the fire was completely extinguished."
(Photo courtesy Orangetown Police)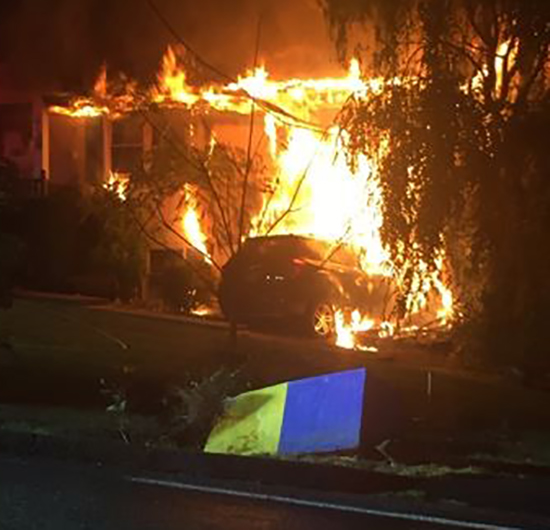 Four people inside the home were evacuated safely. No injuries were reported.
Police determined that the driver of the SUV had left the scene of the crash.
The driver, 33-year-old Jude Donnelly of Blauvelt, N.Y., was charged with leaving the scene of an accident and numerous violations of the Vehicle and Traffic Law.
Additional charges are possible.