CAMBRIA HEIGHTS, Queens (WABC) -- An elderly woman was killed when her car was struck by a vehicle that police were attempting to pull over in Queens.
It turns out, that suspect triggered another deadly crash more than 25 years ago.
The suspect's first alleged victim from Thursday is speaking out about the alleged robbery that sparked this chain of events.
But, the speeding SUV also crashed into a pedestrian, who somehow managed to walk away from this crash and it was all caught on tape.
In the top left of the surveillance video, you see a BMW SUV speeding through the intersection, and then slamming into a green sedan.
And then that sedan crashes into a pedestrian!
It happened so fast even eyewitnesses weren't sure what they saw.
"I believe there was a pedestrian there, but I didn't see the pedestrian because my eyes were focused on the two main things, the cars," said Charles Lawrence, an eyewitness.
Somehow that pedestrian then walks away from the scene before cops were even able to figure out there was a second victim in this crash.
It appears the fence acted as a cushion, likely saving his life.
Cops say behind the wheel of that speeding SUV was 51-year-old Derrick Perkins, currently serving life time parole for murder.
Police say Thursday Perkins ran a red light at the intersection of 225th Street and Linden Boulevard, killing 78-year-old Roxina Clayton who was driving the green sedan.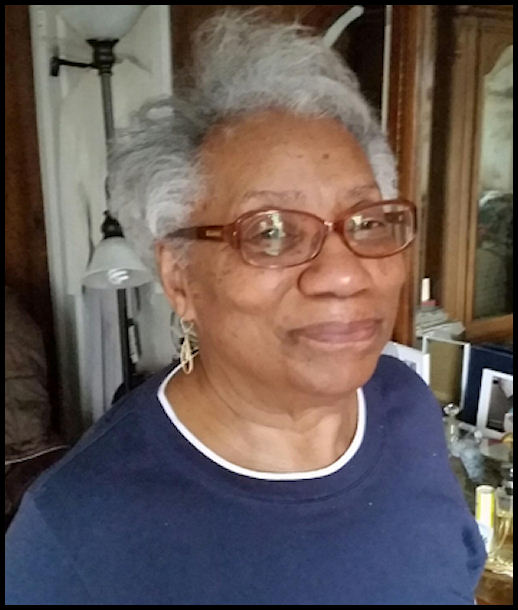 And it's not the first time Perkins has been accused of killing someone while fleeing police.
In 1988, he crashed into a vehicle in Hempstead killing the driver, but not before leading Nassau County cops on a drug-fueled 11-mile high speed chase.
He was charged with second degree murder in 1991 and released from prison just last month.
"I was left shocked. I don't know what to do. I've never gotten robbed. I'm sitting here worrying wondering why the guy is waking away with my phone; I thought it was a joke," said Mahendre Narine, alleged victim.
That incident apparently led to the deadly crash Thursday.
Narine works at a tire shop nearby.
He says the surveillance video shows Perkins walk right up to him, try to sell a watch, and then grab his cell phone off his lap.
Narine says as Perkins walked away he warned him not to follow.
"Like he had a weapon, like he said don't come to me and started go like this on his waist walking away," Narine said.
"He was definitely better off that he didn't go after the guy because he could've gotten knifed, shot, anything because the guy is a criminal," said Richie Woodiwiss, Narine's boss.
Charges against Perkins are still pending.
Police say the pedestrian who was hit in the crash ended up at Northshore hospital with a leg injury. He is listed in stable condition.