WOODHAVEN, Queens (WABC) -- The mother of a young man found murdered one year ago, January 29, pleaded for justice while recognizing the anniversary of her son's death.
Detectives with the NYPD found Efrain Vargas, 24, beaten, stabbed, burned and locked inside the single room occupancy basement apartment he was renting at 89-29 91st Street in Woodhaven, Queens; after his mother had been unable to reach him by phone for days.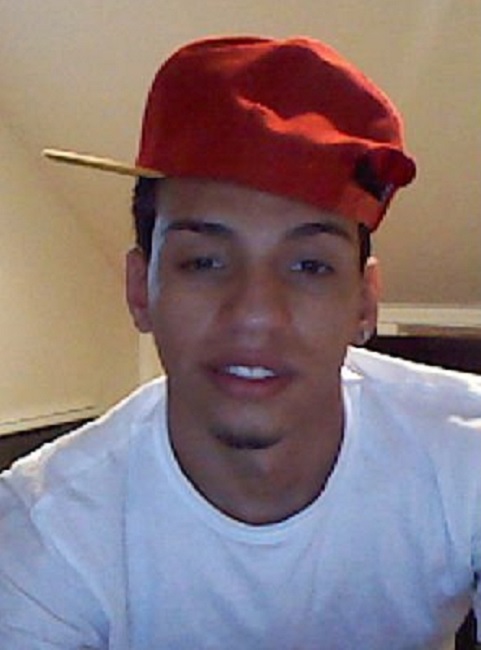 "I texted him. I said to him, 'Pito, what are you doing?'" Christina Bernal remembered, while sobbing and looking at texts she had saved.
"He never answered me, and now, I am dead alive. I don't know how I am going to continue doing this. I need to know what happened and why," Bernal said. "Nobody deserves what they did to my son."
"This was brutal, you know, Efrain fought his attacker in an effort to save his own life, unsuccessfully," said NYPD Detective Lennard Shulman, Queens South Homicide Squad. "Not being able to give her answers and knowing she deserves justice is hard."
Detectives Lennard Shulman and Cory Smith have been working the case together. They said Vargas had defensive wounds from the fight and there's hope they may locate DNA left behind at the scene that could lead them to his killer or killers.
Additionally, Shulman and Smith called it significant that Vargas was found with his room locked from the outside, indicating the person or people responsible had a key or obtained one.
"It shows us that Efrain knew his killers or killer," said NYPD Detective Cory Smith, 102 Precinct Detective Squad. "He invited them in, and they were welcome in his apartment, and then they left after they brutally murdered him."
Shulman and Smith said they have several people they have been talking to and several theories they are looking into, but right now, they have not identified a single person of interest in the case.
"It wears on you. You do this job to give people closure," Smith said. "I will never bring Efrain back, but when I make an arrest in this case, it will give her (his mother) some sense of closure."
Vargas did have a criminal record and Smith said, had struggled in the past, but Smith said what made this homicide even more tragic is that Vargas had been turning his life around.
"He was finally getting it, when this happened to him," Bernal sobbed. "He was a great boy."
Initial reports suggested Vargas was murdered in a drug deal. Bernal said that was not true, and detectives confirmed they have other "theories" at this point.
"I know there are people who know who did this to my son," Bernal said. "Please, I beg you to come out and say what you know. You don't have to say your name. You can remain anonymous."
Bernal will hold a memorial for Vargas Sunday, January 28.
Friends and family will attend mass at 12:30 at St. Thomas the Apostle Church in Woodhaven and then hold a vigil at Vargas' favorite basketball court at P.S. 60, before visiting the cemetery where he is buried.
"We're hopeful that coming up on the one-year anniversary that we can spark an interest in somebody to come forward and do the right thing," Shulman said.
Anyone with information about Vargas' murder is asked to call Crime Stoppers at 1800-577-TIPS.
Tipsters can remain anonymous and will be given an up to $2,500 reward.
----------
DO YOU NEED A STORY INVESTIGATED?
Jim Hoffer, Danielle Leigh and the 7 On Your Side Investigates team at Eyewitness News want to hear from you! Call our confidential tip line 1-877-TIP-NEWS (847-6397) or fill out the form BELOW.
You can also contact Jim and Danielle directly:
Email your questions, issues, or story ideas to 7OnYourSideJim@abc.com
Facebook: facebook.com/jimhoffer.wabc
Twitter: @NYCinvestigates
Email your questions, issues, or story ideas to 7OnYourSideDanielle@abc.com
Facebook: DanielleLeighJournalist
Twitter: @DanielleNLeigh