SUFFOLK COUNTY, Long Island (WABC) -- A scam that lures victims with the promise of lottery winnings is targeting Hispanic women specifically, police say.
According to the Suffolk County Police Department, the suspects, usually working in pairs, tell the victim that they won the lottery, but that they cannot receive the winnings because of their immigration status.
The suspects offer to split the prize money with the victim if the victim picks it up in their name. When the victim agrees, the suspects ask for money or jewelry as collateral. In some cases, the suspects have driven the victim to her house to get the valuables.
"They ask the person for assistance to cash the lottery ticket," Police Commissioner Timothy Sini said. "In doing so, they ask the victim, the target, for some collateral. Essentially, if I'm going to give you this ticket, I need you to give me something before you walk away with the ticket. They typically ask for cash or jewelry."
The suspects flee once they receive the items. Typically, Hispanic women are targets of the scam, police say.
There have been nine incidents since April 2015 in North Bay Shore, Huntington Station, Patchogue and East Northport. The last reported incident was November 16.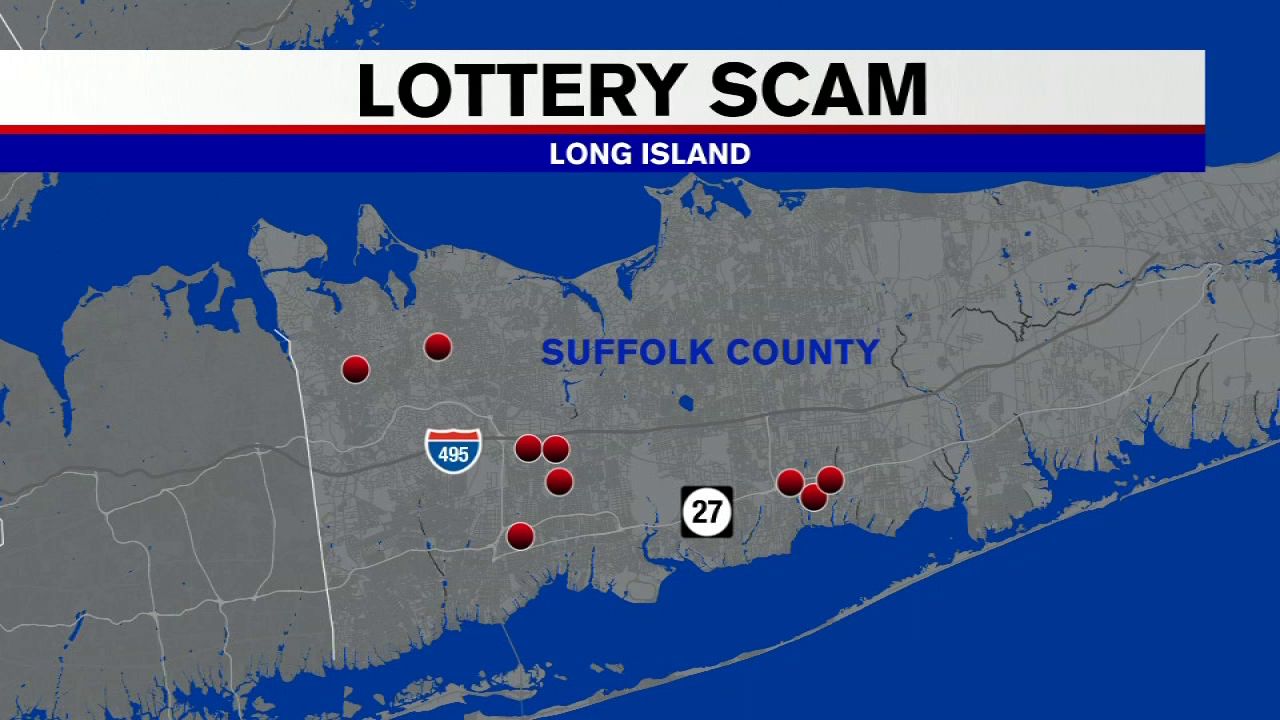 Police say the victims have lost anywhere from $400 to $6,000.
Authorities are advising residents not to give money or anything of value to people they don't know.
"The number one rule is use your common sense," Sini said. "If it feels too good to be true, it is."
Anyone with information on the case is asked to call 1-800-220-TIPS. Anyone targeted by the scam should call 911 right away, since the suspects could be in the area.