NEW YORK (WABC) --
It's an agonizing feeling of helplessness that kept Wendy Bender sleepless for days - worrying about her 27-year-old daughter Tiffany and her three friends stranded on St. Maarten in the aftermath of Hurricane Irma. Now, the four women are heading on a flight to Puerto Rico.
"How are they supposed to protect themselves?" says Bender.
These are just a few of the questions Bender and other family members have posed to elected officials and diplomats abroad, with an overwhelming amount of the island ravaged by Irma and looting on the rise.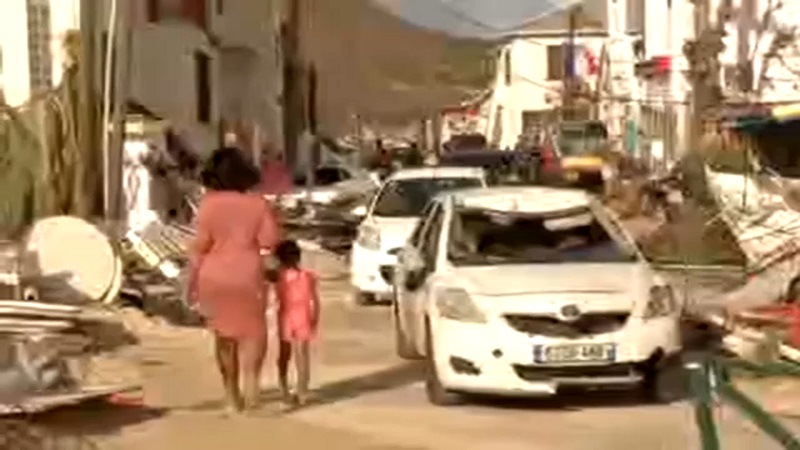 "We've been on the go for days straight. On the phone I've been calling the Netherlands, France it's just been so tiresome and it just makes no sense because we're such a large country and we have all these resources," says Tiffany's sister.
The State Department estimates nearly 5,000 Americans remain trapped on St. Maarten. US Military aircrafts have removed more than 500 people in the last 24 hours, but the process has been slow, confusing, and now Hurricane Jose is approaching.
Speaking with Eyewitness News on the phone, Tiffany expressed the fears of many who remain behind.
"I think I can speak for all of us when I say we were and still are very much in shock. We have, over the past few days gone through our own battles with PTSD. Just complete, honest nervous breakdowns," Tiffany said.
Tiffany and her friends are now staying at American University of the Caribbean, but they may soon be forced to seek shelter elsewhere ahead of Hurricane Jose. In the meantime, her family is using social media and the hashtag #SaveMaarten to raise awareness and pressure elected officials to act now.