HARLEM, Manhattan (WABC) --
The family of the man police say stabbed another man to death on the subway platform in Harlem Wednesday night says this was an accident.
They say he was defending his daughter, and that he did not mean to kill.
"He said, 'I'm going to have to kill this *expletive.*' You know. 'I'm going to cut you,'" said Mary DelToro, the suspect's mother.
DelToro says that's what the alleged victim told her granddaughter, and she says that was after that man assaulted her.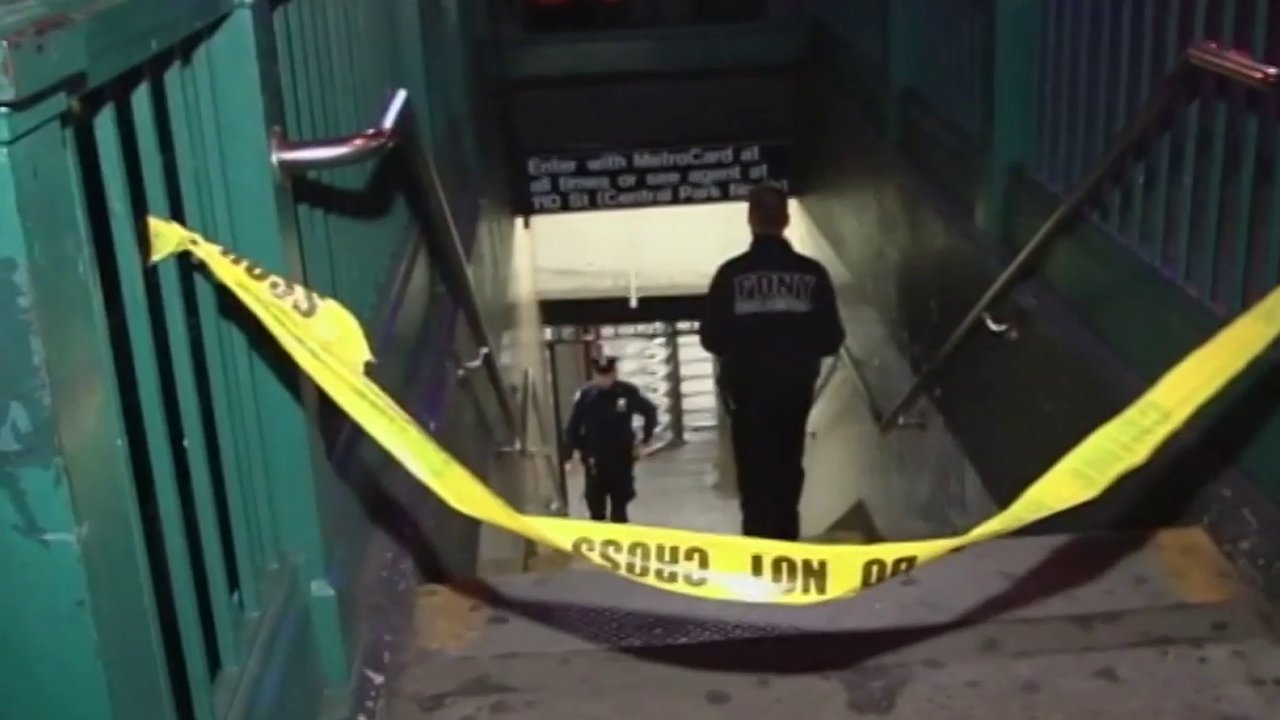 Cops say DelToro's 20-year-old granddaughter was heading home to Brooklyn around 9 p.m. Wednesday, after visiting her father in Harlem.
That's when police say a 53-year-old man offered to swipe her in for a dollar at the 116th Street Station.
Initially she agreed, but then changed her mind.
Police say that's when the man snatched the dollar out of her hand.
"What he did was turn around and punched her in the face twice. When he went to punch her the third time she ducked," DelToro said.
So DelToro says her granddaughter called police and her father for help. Her father got there first.
Valasquez' daughter spoke to Eyewitness News by phone Thursday night.
"I said someone just robbed me, can you come here," his daughter said.
She called her dad as Burgess stood there taunting her.
"The guy was like, 'over a dollar, over a dollar?'" she said.
But there was more. She says Burgess threatened to stab her.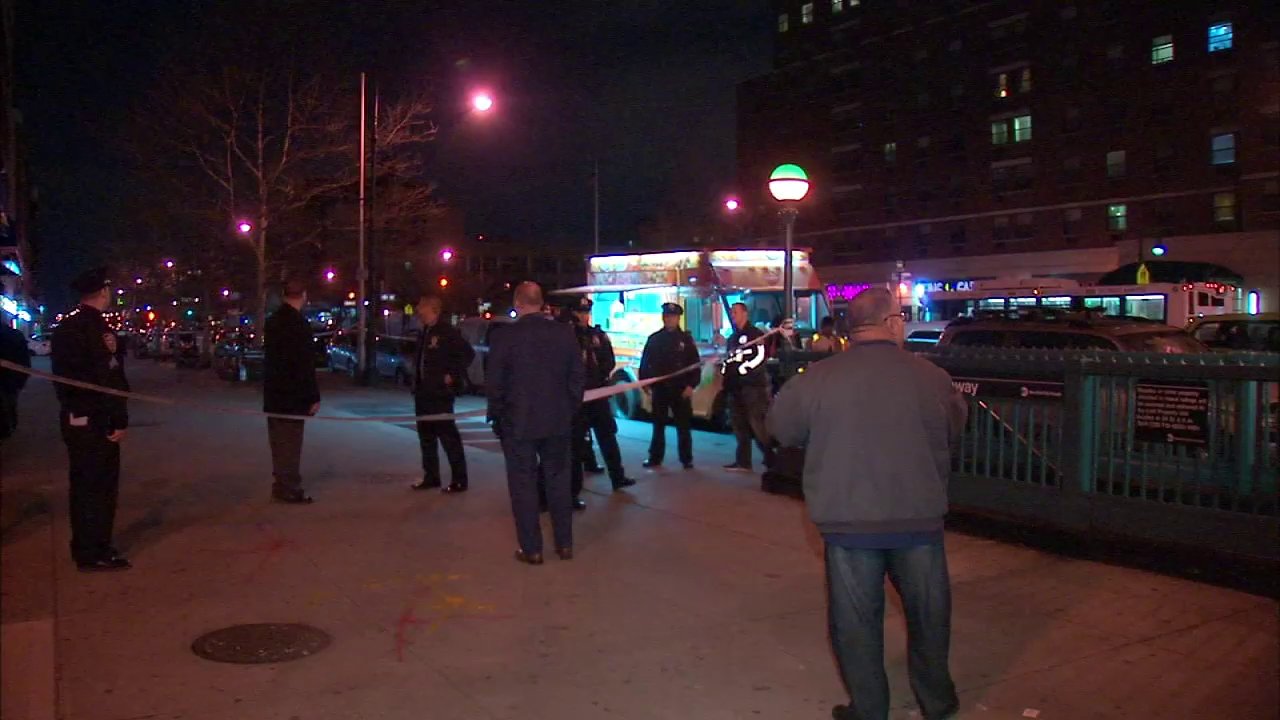 Police say 48-year-old Julio Velazquez
stabbed that man -- later identified as Herbert Burgess of the Bronx -- in the upper back
.
Cops say Bugress then stumbled onto a southbound No. 2 train. One stop later, he collapsed and was rushed to a hospital where he died.
"My son was probably scared daylights that my granddaughter was going to be another victim on the train. You know they've been cutting up girls, slicing them in the face and the hand. You know stabbing them. And I think that was my sons upper most thought that he was going to hurt my baby," DelToro said.
Velazquez has prior arrests for drugs and weapons possession.
Burgess has been arrested 58 times and has served 18 years in prison for killing his roommate in 1993.
Jayvee Reyes says his brother did what any father would do.
"Call me cruel, call me cold, I have no sympathy. No man should hit a woman," said Jayvee Reyes, the suspect's brother.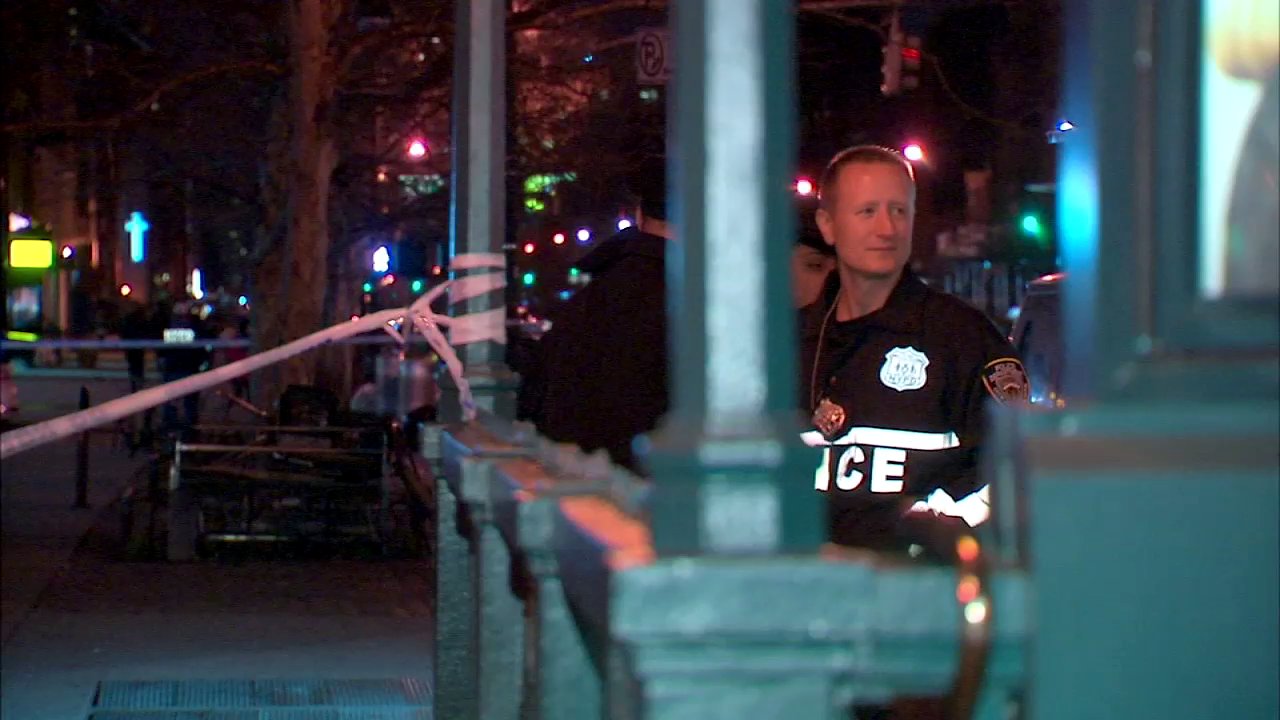 Police flooded the station Thursday and were handing out fliers to riders.
But DelToro says they weren't there when her granddaughter needed them most.
"Where are all the cops? The mayor said he's going to put on the train? If they were there that wouldn't have happened," DelToro said.
DelToro's granddaughter is being interviewed by police. Her family says she feels guilty for putting her father in this situation.
Police are hoping her father will turn himself in.
Anyone with information about the case is asked to call 1-800-577-TIPS (8477) or for Spanish, 1-888-57-PISTA (74782).