HAMMONTON, New Jersey (WABC) -- The U.S. Navy said one of its aircraft likely created sonic booms in southern New Jersey Thursday that caused people to feel ground-shaking tremors across the state and as far away as Long Island.
At 2:24 p.m., the U.S. Geological Survey recorded a sonic boom 3 kilometers north-northeast of Hammonton, New Jersey. It said there was no seismic activity, ruling out the possibility of an earthquake.
SOURCE OF SONIC BOOM
The U.S. Navy issued a statement late Thursday, saying aircraft were "conducting flight testing in the Atlantic Test Ranges this afternoon that included activities which may have resulted in sonic booms."
Sources said the aircraft was an F-35 being tested out of the Navy's Patuxent River facility in eastern Maryland.
"The test wing is critical to the safe test and evaluation of all types of Navy and Marine Corps aircraft in service and in development and is primarily based out of Naval Air Station Patuxent River, Md," said the Navy in a statement.
USGS EXPLANATION
The USGS provided this explanation as to why people felt the ground shaking at different times:
Since many have asked: A sonic boom travels through the air with the airplane so it arrives at different ground locations at different times.
The USGS said the booms are caused when an aircraft travels faster than the speed of sound. The group said nine booms occurred and were recorded over the span of 90 minutes.
Here's a map from the USGS that shows where reports of ground shaking have come in: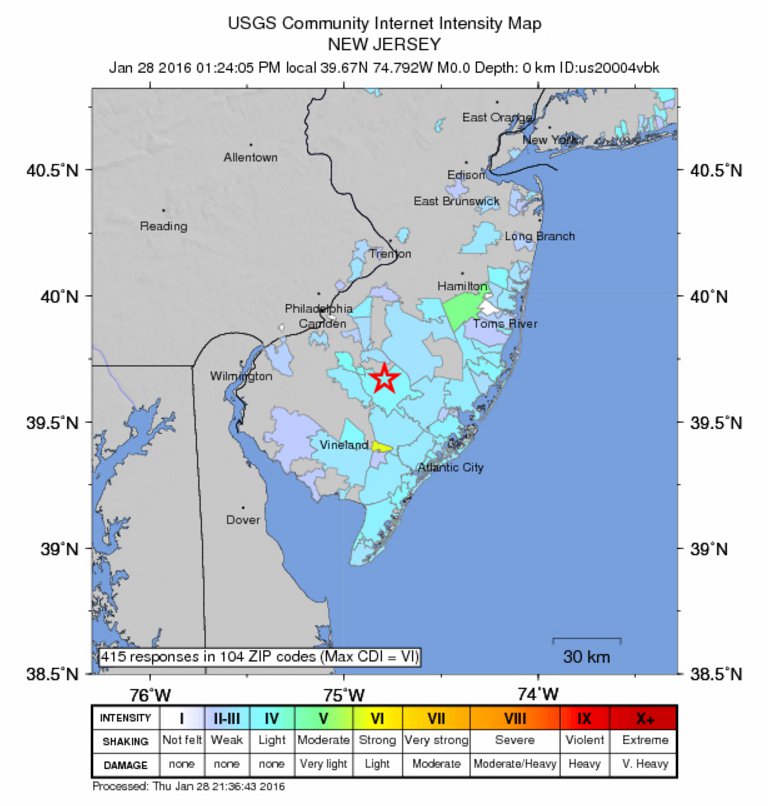 SOCIAL MEDIA REPORTS
The reports of ground shaking on social media were immediate. These maps show where people posted on Twitter using the words sonic boom, earthquake or #earthquake Thursday afternoon.
This one is specific to the Tri-State region: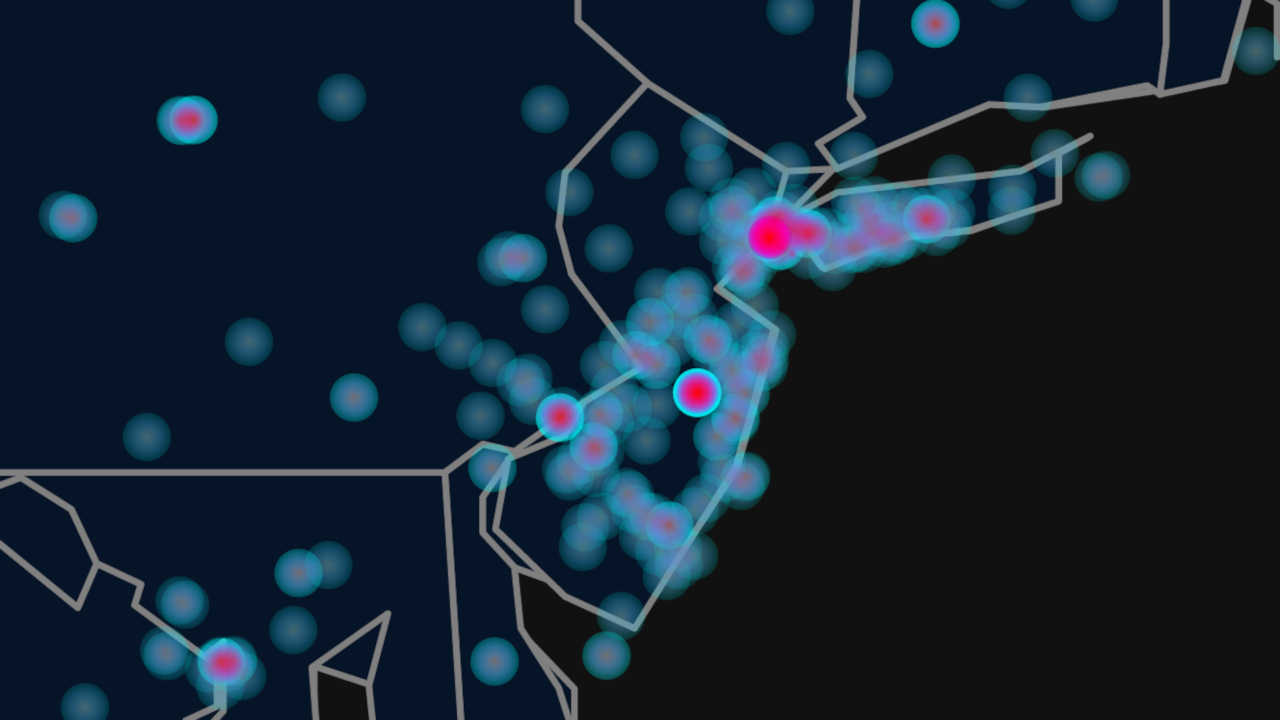 This shows the same information for the United States: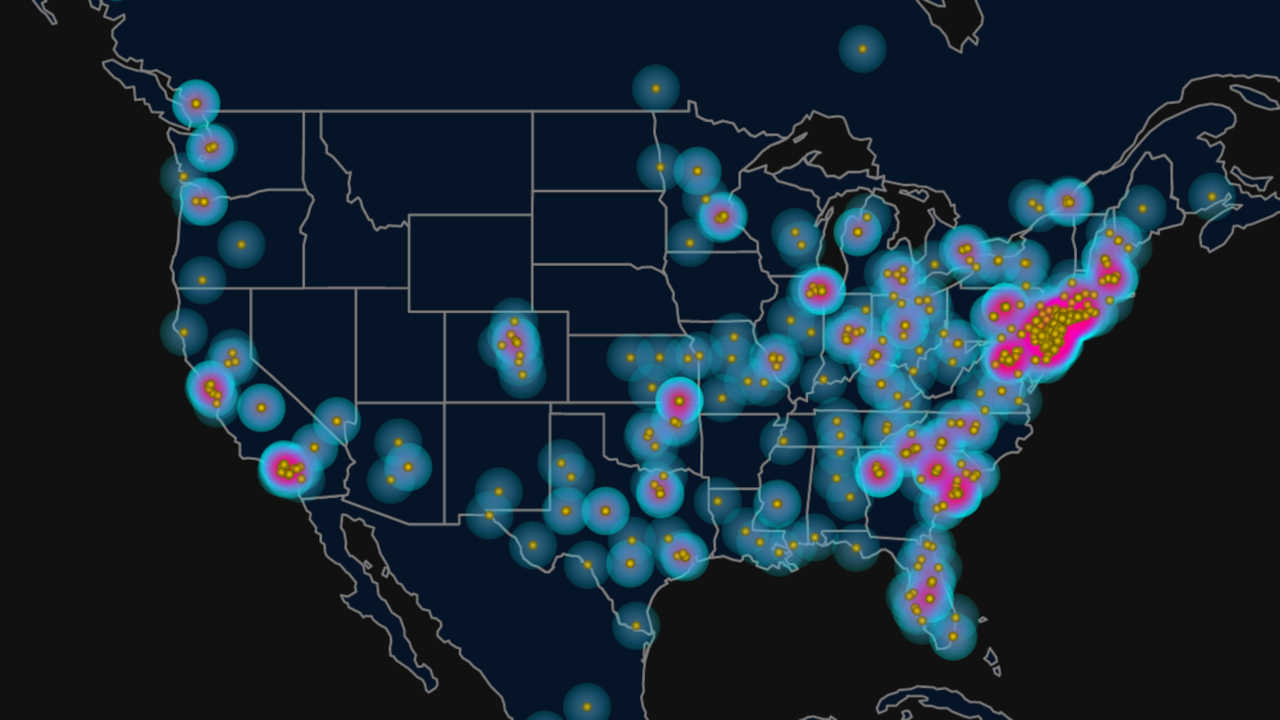 Reports of the apparent tremors in New Jersey were immediately posted social media:
Police in South Jersey asked people to stop calling 911 to report it, as it was tying up emergency lines.
One caller said, "Yeah I have a question for you. Was there, anything that happened like a mini earthquake in Howell?"
"What's the emergency that you are calling 911?" the dispatcher asked.
"We can feel our house trembling several times," the caller said.
In Barnegat, one home developed cracks in the ceiling.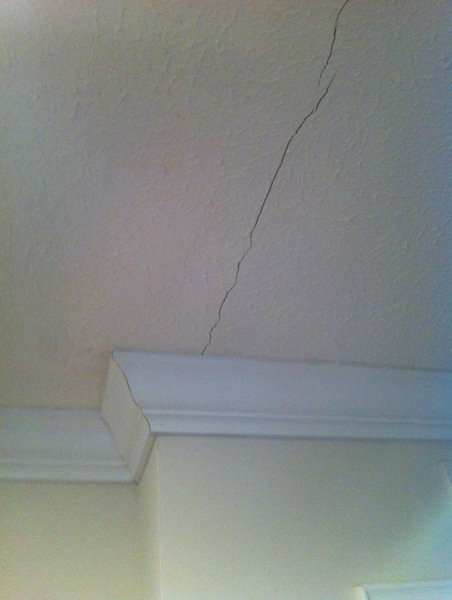 The New Jersey State Police posted this message on social media:
We've also heard reports of ground shaking on Long Island:
And even in Connecticut:
Tell us about any shaking you felt in the comment section below, or tweet us at @abc7NY. The USGS is also asking people who felt the ground shaking to report it to them.
Click here to access the submission form
.
Eyewitness News is following this story. Keep checking abc7NY for the latest on this developing story.