SAYREVILLE, New Jersey (WABC) -- With choking smoke and towering flames, Sayreville Police Officer Brian Gay knew there was no time as family members trapped upstairs started to jump.
"I looked at the people getting the ladder, I looked up, and she was already jumping. As she was on her way down, I caught her," says Officer Gay.
The fire broke out around 2 p.m. Monday on Jacobsen Street in Sayreville. Gay was the first on the scene, but might never have made it in time if not for Jailin Holloway.
View of the house from NewsCopter 7: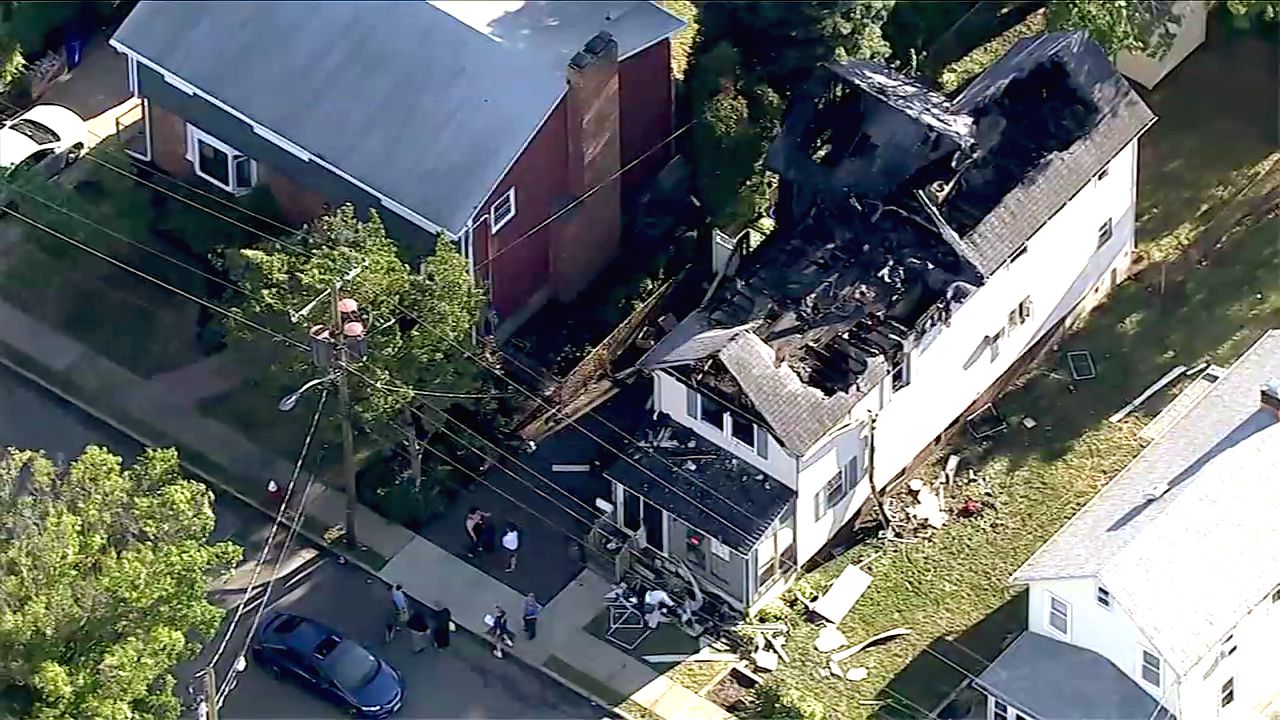 12-year-old Holloway lives in the house, and was there with her cousins and aunt when she heard the fire alarm, spotted flames and led everyone to the bathroom and jumped out the window to call for help.
"I called the cops right away. So if I didn't call the cops right away, we'd probably all be dead," Holloway said.
When Officer Gay arrived, he caught one child who jumped and broke the fall of another.
"They said 'drop the baby, drop the baby', and they caught the baby," said eyewitness Annette Hokenjos, "you could see the fear on their faces as they were coming down."
Holloway's mom was at work when the fire broke out. Now, aside from each other, all they have left are family photos, and a ton of gratitude.
"The first person you call when you're in trouble is the cops, so all these people just risked all their lives and all their families to come save my kid and my house," adds fire victim Kristin Nelson.