ELMWOOD PARK, New Jersey (WABC) -- Police officers helped make the holidays a little brighter for a New Jersey family that's going through a very tough time.
Two brothers in the Leider family in Elmwood Park - 7-year-old Justin and 10-year-old Jason - are battling Hunter's syndrome, a rare and deadly disease.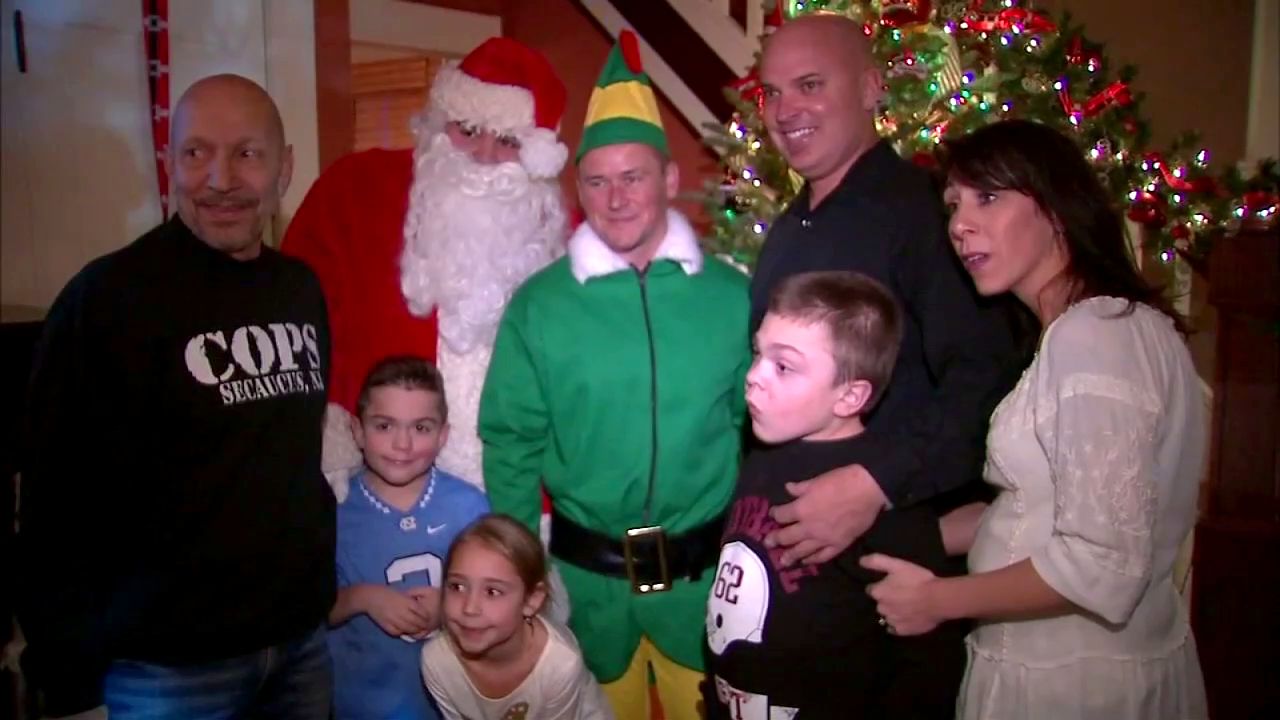 The Secaucus PBA wanted to make sure the boys and their sister have a good Christmas, so they bought up every item on their wish list.
RELATED: Nursery donates Christmas tree sales to boys battling rare disease
The PBA also raised money to help with medical bills.