SPOUT SPRINGS, N.C. -- It was an emotional reunion Wednesday at the Spout Springs Fire Department in North Carolina as a young Army family thanked a fellow soldier for rescuing their son.
Sgt. Josh Farrell got a big smile from the 6-month-old boy he rescued.
On August 18, Caitlin Coffeen ran off the road in the rain and hit a power pole along HWY 87 S. north of Spring Lake. She was able to get out, but couldn't get to her son strapped in a child seat in the overturned vehicle.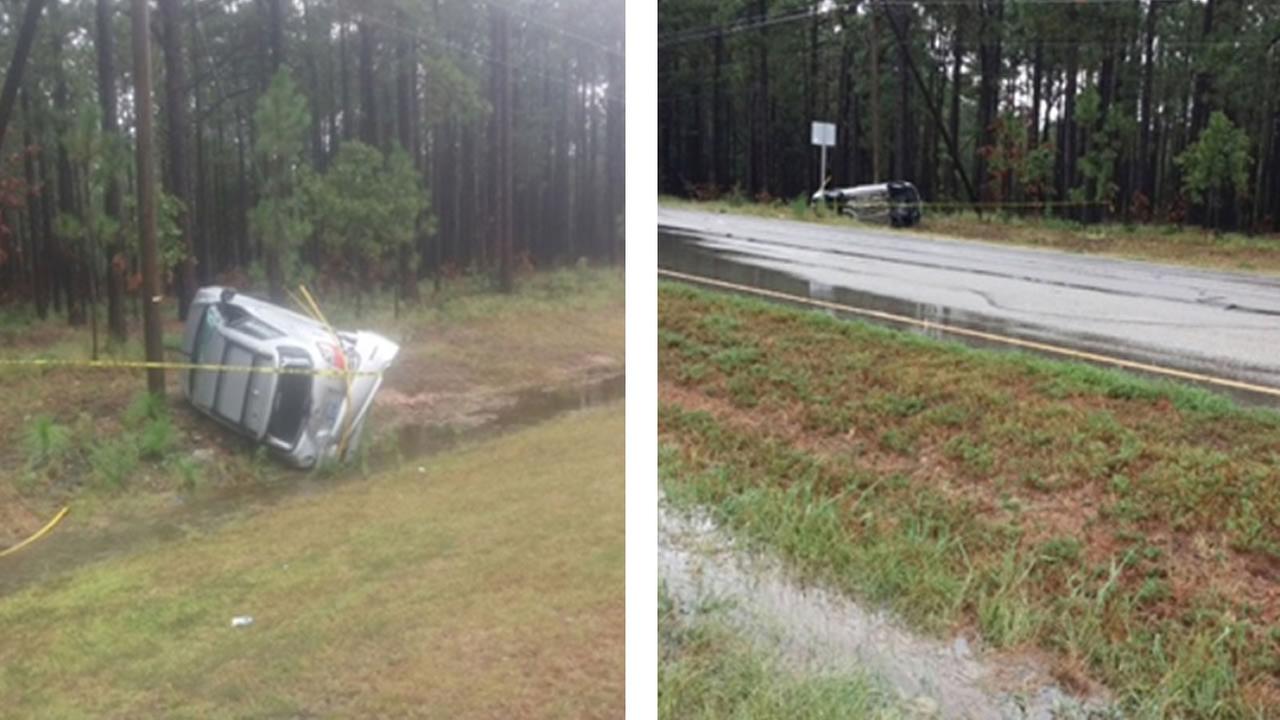 Farrell was on his way home when he happened on the wreck. He said he realized the car was leaking gas and saw sparks from a power line. He immediately knew he had to do something.
He crawled through a back window to reach the child.
"The baby stopped crying, but I was speaking to the baby (more or less speaking to myself) saying I'm gonna get you outa here you're going to be okay," said Farrell.
Fire and rescue units arrived minutes later.
"It's great seeing soldiers helping out other soldiers and luckily this time it's him helping me and who knows, maybe later in life I'll be helping him," said the boy's father Lt. Brian Coffeen.