NEW YORK (WABC) -- Severe thunderstorms and flash flooding caused damage throughout the New York Area on Friday afternoon into Friday evening.
There were several reports of flooded streets and downed trees and power lines.
Officials reported trees down across Staten Island. More than 10,000 customers on Staten Island lost power at one point due to the storm.
The storms also led to a miserable commute - there were big backups on the New Jersey Turnpike as well as airport delays.
AJ Ross has more from Ridgefield:
The Panorama Music Festival on Randall's Island was evacuated due to the severe weather threat. The 3-day festival was scheduled to resume over the weekend.
CLICK HERE FOR THE LATEST ALERTS
The storms will fall apart overnight, though it will remain humid with temperatures dipping down to the low 70s.
Click to watch the 7-day AccuWeather forecast and get all the weather any time at abc7NY.com/weather. For weather updates wherever you go, please download the AccuWeather app.
Here's a look at the 7 Day AccuWeather forecast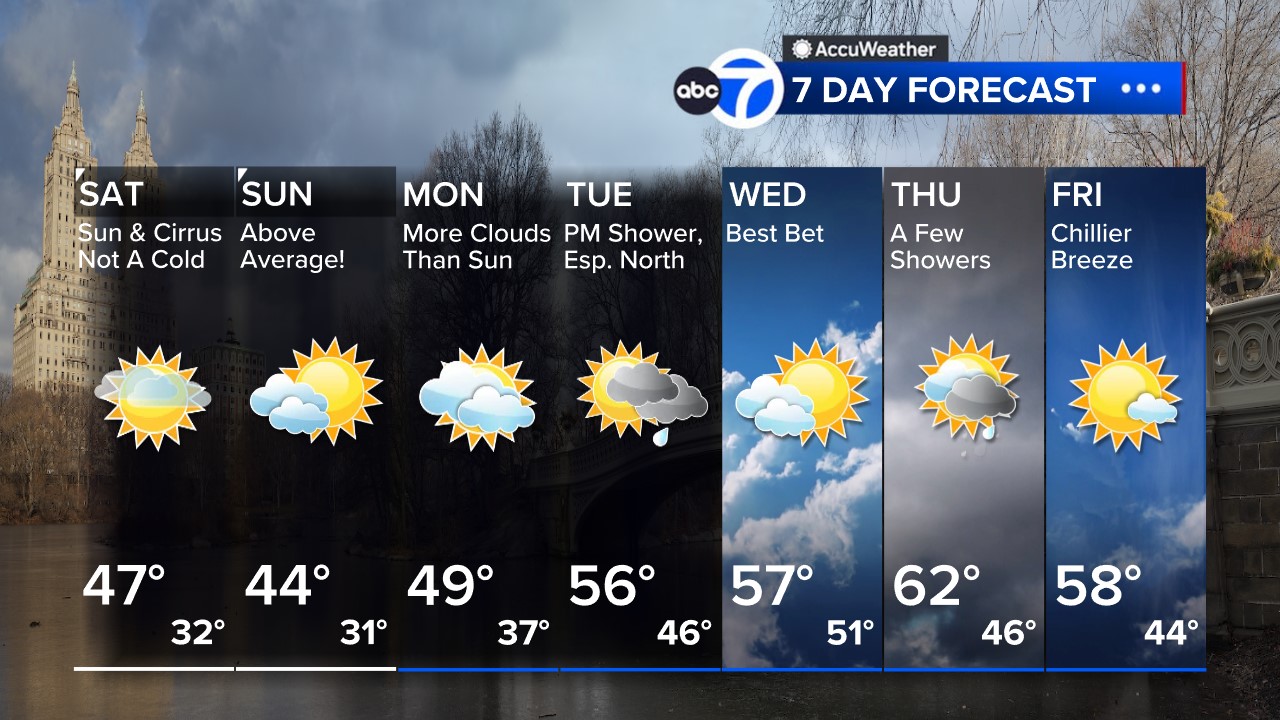 ----------
* Follow us on YouTube More local news