HAWTHORNE, New Jersey (WABC) --
A man in New Jersey was just feet from being hit as a tree fell into his bedroom on Monday - before strong storms were
set to hit the area
.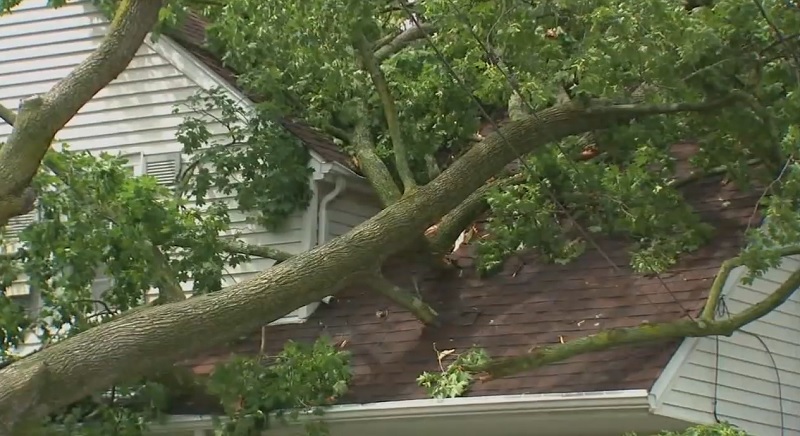 Crews worked quickly to remove the tree that pierced through the roof of a home in Hawthorne as brief showers moved through the area.
Thomas Bushnauskas was napping in his room when he was awoken by the tree.
Jeff Smith was live on Facebook at the scene:
"I just woke up to a loud bang, and then plaster in my room, and then I ran out of my room to see anything that was going on outside and my neighbor came by and was luckily calling the police for me already," he says.
Bushnauskas says he feels extremely lucky.
"It's just a scary moment, let me tell you," he adds.
Thankfully, there were no injuries.